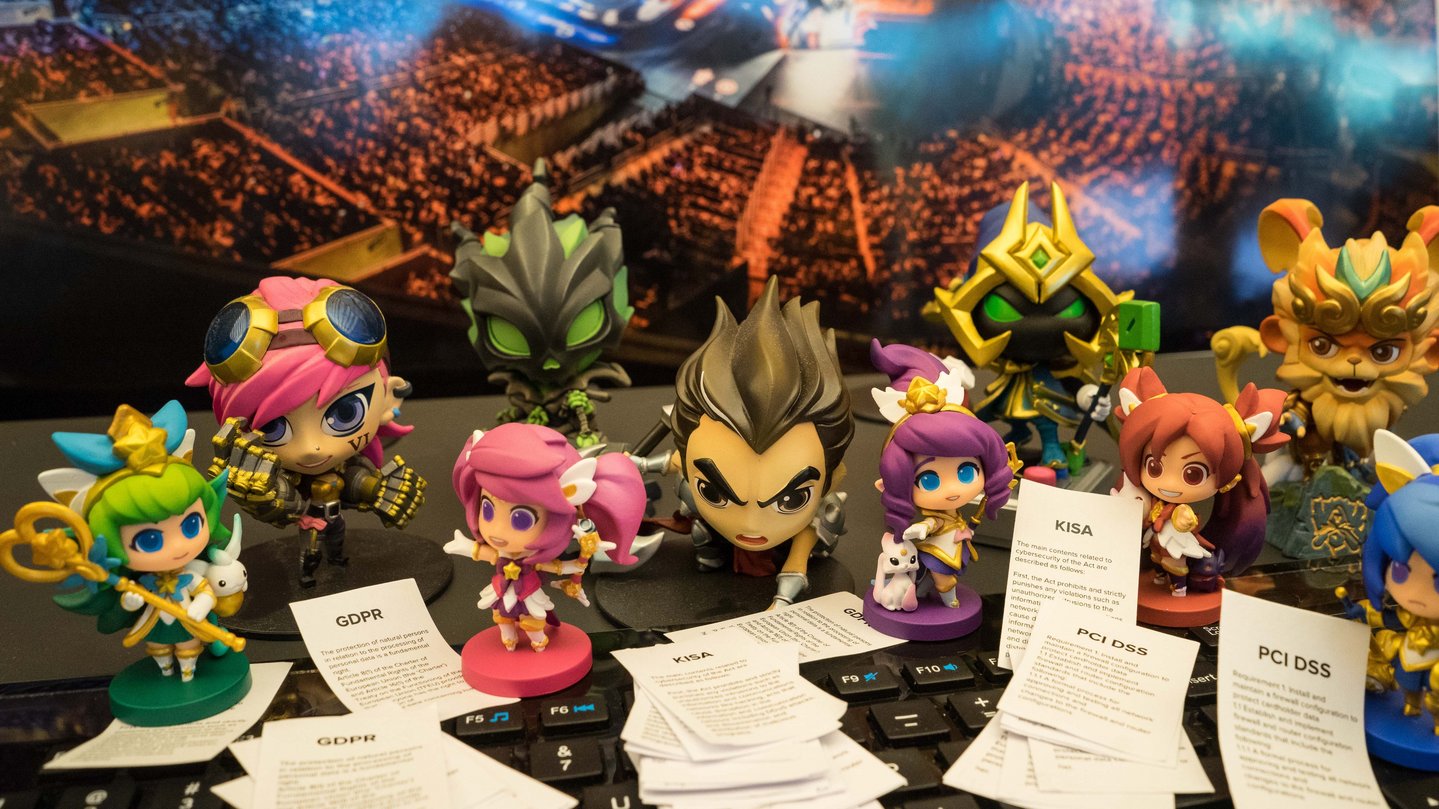 So, this isn't the easiest of subjects to talk about but here goes! The compliance and data privacy team at Riot works collaboratively with all Riot departments and country offices to deliver global regulatory compliance, data privacy (GDPR), vendor management and certification, disaster recovery and business continuity.
In less legal-like words, our team makes sure Riot doesn't break any laws, get fined, or see data stolen or lost!
Prepare yourselves for more words! We aim to:
Establish and oversee controls promoting consistent application of appropriate practices across technical areas of Riot, such as data privacy, business, IT, and information security

Provide necessary evidence of compliance with acknowledged mandatory Riot standards, contract, regulatory policies, and practices

Identify trends or foreseeable situations which place Riot at risk of non-compliance with requirements, especially those with the potential of substantial contractual or operational impact

Provide compliance guidance, oversight, and advice to leadership and delivery entities supporting Riot's business objectives

Ensure Riot and its IP/Technical Assets are properly secured and are recoverable in the event of a disaster

Review Riot's External Relationships with vendors and business partners to validate and ensure that Riot is protected while working with these partners.
Offene Stellen – Compliance