Q&A with Scott Gelb, Chief Operating Officer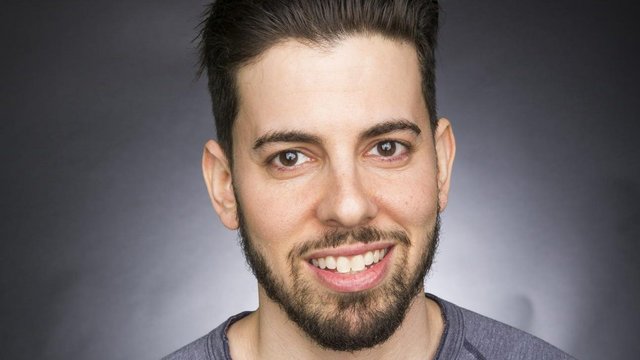 Name: Scott Gelb
Role: Chief Operating Officer of Riot Games
Summoner Name: Scott Thru The Heart
/played at Riot: 12 years
Mains: League: mid - Ziggs/Fizz, support - Thresh/Senna; VALORANT - Jett/Raze
What brought you to the games industry (and eventually, Riot)?
Video games and technology have been at the center of my existence since I was a kid. I began playing games (Atari 2600) and programming (Logo on Apple ][Cs) when I was six and haven't looked back since. I went on to study computer science at the University of Kansas and Washington University, after which I worked as a software engineer at a series of early startups and small companies chasing growth.
In 2005, after some failed attempts at finding ways to make games professionally in St. Louis, I read the book, "Masters of Doom." The book detailed how John Carmack and John Romero built Id Software from nothing into the game development institution it was at the time. The story resonated with me so deeply that I decided to finally leave my hometown to pursue an opportunity in the game industry (much to my parents' chagrin). I arrived in San Francisco in July of 2006, ready to start my new role as a platform engineer at Perpetual Entertainment.
Perpetual eventually ran out of funding and thus, my fifth startup failed. It was through some folks at Perpetual that I learned about a stealth startup called Riot Games. I met with the team in Los Angeles, played an early prototype of Onslaught (an early name for LoL), and ended up taking a role as an engineer on the game
Why did you join Riot, and what gave you confidence in the company?
There were a couple of things that sold me on Riot. First, for sure, were the people that I met during the interview process -- Marc, Brandon, of course, and the leadership team and some of the original developers.
They were all passionate gamers who had this shared vision of a game that was missing from the world. There was DotA, but there was a next step that just wasn't in existence yet.
Though they were lifelong gamers, Marc and Brandon's backgrounds were very different from game development, and it was clear to me they were very sharp, very motivated, and really wanted to find great people. So that was one aspect.
And honestly, the other primary reason was League of Legends. I played the prototype back then, which was called Onslaught. Even in its REALLY rough, prototype form, and even as someone who had not really played a lot of DotA, I had a ton of fun playing.
I had worked on a couple of other game projects before where there was great technology or great art or even some great conceptual ideas...and honestly, we didn't have a lot of great anything at that point because it was very early and it was rough, but what we did have was great gameplay. And it was so much fun. I could tell when people played it how much fun they were having and that was a rare thing. I hadn't seen that in my game development career yet.
I've always appreciated the various parts that come together to make a great game experience, including a strong story, beautiful visuals, immersive audio, and interesting technical innovations. That being said, for me personally, hands down, gameplay has always been the most important thing to get right. Creating that spark of fun in a game is almost like creating a spark of life. The ability to create something that is magical and creative and allows people to come together in an online game experience like this and have fun. It was clear to me that we had that. I think it is the hardest thing to find.
So, we had the spark of fun and great people, even though we didn't have technology or experience or a lot of other things that eventually became very necessary. I think we had the hardest things to find. And then, over time, we found ways to get the things that were missing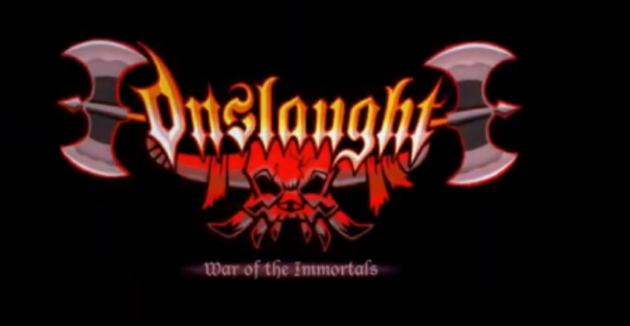 But you didn't start as the COO, right?
Not at all.
I joined in 2008 as a software engineer and quickly transitioned into a technical leadership role (out of necessity; I really wanted to write game code!), focused on building our game platform. After we launched League in late 2009, I took on management responsibilities for engineering as a whole. In early 2016, after years of supporting the growth of League and our engineering team, I partnered with Oksana to help prepare the company for our multi-game future. This was the origin of the Riot Platform Group. It was also around this time that I was promoted to become our Chief Technology Officer and joined the company's leadership team.
In late 2017, Marc and Brandon stepped out of their operating roles and Nicolo, Dylan, and myself took on the responsibilities of operating the company. As the company's Chief Operating Officer, my high-level focus transitioned to new games and overall development operations, while still managing our platform and technology teams.
Riot has grown and evolved so much since I first started here, and I have too. I continue to love coming in every day and am so excited to see what the future holds for us. I want Riot to become an institution for creating player-focused, genre-defining game experiences that attracts the best industry talent from around the globe, and I want every Rioter to have the best professional experience of their career at the company.
What does the Chief Operating Officer actually do?
It's my job to ensure our games are developed, shipped, and operated successfully. A huge part of that, and really the most important part, is supporting our leaders and their teams, from the executive producers of our game and development studios to the leaders of our central platform teams to the heads of the Technology and Production (including Product Management) departments. As part of that, I'm focused on ensuring the teams I support are healthy, high performing, and leaders in inclusion. And so today, I'd say my primary role is to make sure that our new games are successful and our company is operating successfully, which is all about the people. Rioters are the company's number one asset. I strongly believe that there isn't anything we can't achieve as a company, as long as we have great people who are passionate about our mission and we set them up for success. This is why I spend most of my time focused on people and team, as I see it as the most valuable way to invest it.

What's your favorite memory from L10?
I think it's a tie between the fan reaction videos after the L10 video went live and the ability to actually play Legends of Runeterra when the video ended. Having a new game experience available for players as a surprise preview, coming directly after the multi-game announcement part of the video...that was really cool for me.
Do you have a favorite champion in LoL?
I think Ziggs is still my favorite.
He and Fizz, both mid-laners, are my go-tos when I want to play offense. Visually and narratively, they both resonate with me due to being powerful champions in a small form. I'm not a big or tall person and was picked on a lot as a kid due to my size, so I love the concept of these small heroes being able to lead their teams to victory. Ziggs specifically, I love because he's just zany. You're running around, lobbing bombs at other champions and towers, while he constantly wonders where some of his "missing" bombs have gone. His ultimate is great for clearing waves of minions and supporting your team in other lanes. For Fizz: it's all about the shark (or pug, if you have the Fuzz Fizz skin).
I also really love Senna and Thresh when I'm playing support. It's similar to my job, where I get to play support every day. I like being on point to ensure the team has what it needs, whether it's a critical heal or additional visibility through warding.

What are your other favorite games?
My love and passion for games spans many years and genres. I've spent the most amount of time on MMORPGs (Ultima Online, Everquest, Star Wars: Galaxies, and World of Warcraft), shooters (Castle Wolfenstein, Doom, Quake, Unreal, Team Fortress 2, and PlayerUnknown's Battlegrounds), adventure games (Sierra, Infocom, Zelda and other game series), space flight sims (Wing Commander and X-Wing/Tie Fighter series), and a ton of mobile games (across many genres).
I've been playing games my entire life, so this is a very hard question, but for me, some of my favorite games are MMORPGs and some of the ones I've played the most are Ultima Online, Everquest, and World of Warcraft.
Those three games in particular were really transformational for me in that they helped me realize what's possible when it comes to having amazingly fun, social experiences with other players in another universe. And so those had the most impact on me.
There were also a couple of other games like Magic: The Gathering I played a ton growing up, the actual card game. I've played a ton of shooters. But I'd say the MMOs for sure are the ones that I played the most and probably think about when people ask me that question.
What's the most fun part of your job?
That's tough. I'm going to go with a three-way tie:
Experiencing our games with fellow Rioters (both those on the development teams and from other parts of the company)
Having future-looking conversations with our development teams on what's next for players
Supporting leaders in helping them to grow, both in their own capabilities and their overall impact for players and Rioters

What is the hardest part of your job?
Time management. We're committed to serving both our players and Rioters, which includes growing League of Legends, delivering new game experiences, maturing the company, and evolving our culture. All of these are equally important and all must be successful for Riot to reach its full potential. My days are filled with meetings and a lot of context-switching; it takes strong discipline (and often longer hours) to meet my own performance bar for ensuring we achieve all of our goals.

What are you most proud of at Riot?
As someone who has been at the company for quite some time and seen a lot of the ups and downs over the years, I can say there are many things I'm proud of. I'll pick three:
Our continued commitment to our League of Legends players after a decade of service
We're finally putting the 's' in Riot Games, with multiple new game experiences coming to players in 2020. Our centralized game platform efforts, led by Oksana, have helped make this all a possibility.
When we learned of the challenges in our culture, we owned it as a company and have made great progress towards ensuring that our Rioters are having the best professional experience of their career.