Name: Adam "Dethsuko" Portillo
Role: Visual Designer
Team: Legends of Runeterra Publishing
Favorite Region: Demacia
Favorite LoR Champ: Fiora: There's just something about hitting the opponent 4 times and winning the game.
Advice for Aspiring Designers: "Publishing design requires a combination of foundational design principles and artistic skill. A great designer knows how to design for multiple platforms and create media that reinforces the brand promise."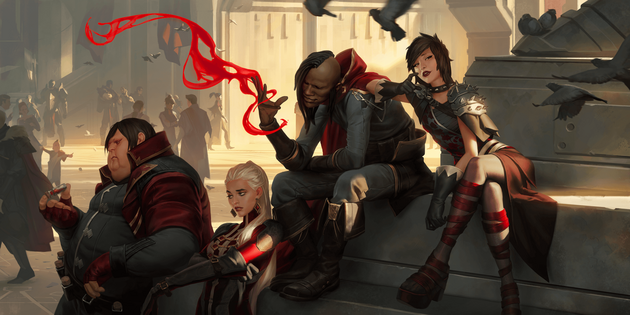 Adam "Dethsuko" Portillo is a visual designer on Legends of Runeterra's publishing team. He creates all of the visuals associated with LoR that aren't in the game (like the app store images, Twitch hubs, emails, and website).
Adam's journey into the world of visual design at Riot was a long one. Before becoming a visual designer, Adam was a tattoo artist for over 10 years.
"I was accepted to Otis College of Art and Design during my senior year of high school and took some classes there on a grant," Adam shares. "But I didn't actively look for scholarships, so I couldn't afford attendance when I finished that program. So I went to community college and ended up dropping out when I started tattooing."
Even though he loved tattooing, Adam dreamed of being a graphic designer in the gaming industry.
"When I was younger my mom and I moved around a lot, so I didn't have many friends," he shares. "I played a lot of games and mainly kept to myself. But I really loved gaming, and it was something I was always passionate about."
So when an opportunity arose for a position as a localization tester at Square Enix, Adam jumped at the opportunity.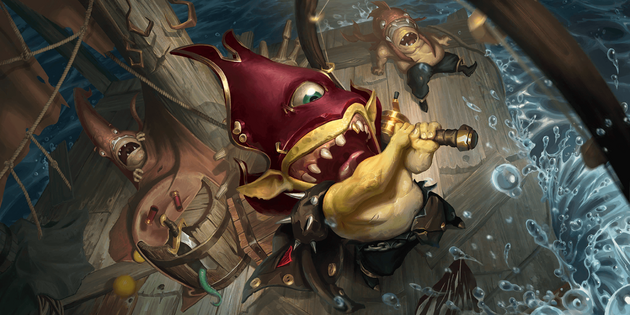 "When I was at the interview I realized something pretty profound: I was starting to lose my hearing," Adam says. "When I worked in tattooing people talked loudly because of the tattoo guns, but there are a lot of soft speakers in games. I found it really difficult to understand what everyone was saying, and I ended up learning how to lip read because of it."
He faced new challenges at Square Enix, like never having used a PC or Excel—both of which were pretty vital to his work. But more importantly, he was adjusting to a new life with hearing loss.
"I ended up saving some money and went to Costco to buy some hearing aids," he says. "It was like night and day once I got them. It felt like the switch flipped."
Adam moved on to Blizzard Entertainment as a QA analyst with the intention of making the jump to design. While working in QA, Adam made contacts within the art and design teams at Blizzard and did some online studying. The project management he learned while doing QA proved to be useful when trying to make the jump.
After four years of practicing, Adam became a visual designer and worked on marketing campaigns for Hearthstone and Diablo 3 for Switch.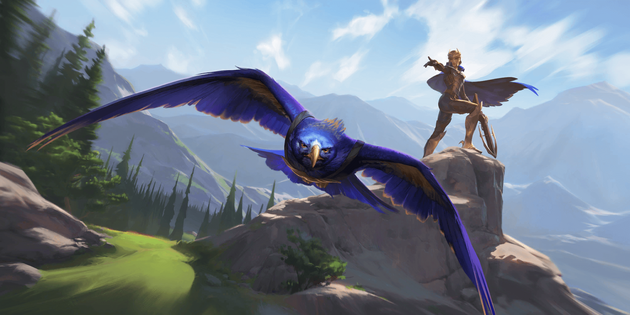 "When I was prepping for the interview at Riot I was pretty nervous," Adam recalls. "I didn't know much about Riot other than League, and I just figured I'd wing it. I decided to be myself, because I wouldn't want to work somewhere that didn't like me for who I was."
Spoiler alert: We did like him.
"My favorite thing about working on the LoR team is that publishing is so integrated with the actual game team. There's so much trust between both teams," he says. "It's really uncommon in the gaming industry, and I think it's really refreshing. We're just a single team that works together to make great stuff for players."