Do you want to learn about Riot from the inside? Help contribute your ideas to create games? Set yourself up for a potential career in gaming? Well the Riot internship program wants you!
Every September, we open up applications for our remote Riot Games United States (US) Summer Internships . Throughout the months of September to November, we will post our internship opportunities by discipline starting with software engineering. For this remote internship program, if you're outside the United States, please review our eligibility requirements. We also offer some internships across our global offices on a rolling basis. As you prepare for internships to open, we will be publishing some resources and testimonials to help you submit an application and start your Riot journey.

We know applying for opportunities isn't always easy so we want to empower applicants by giving you all the resources you need to understand Riot, get a sense of what it means to be an intern here, and put in a great application to join us next summer.
To start, we're sharing some stories from former interns who are now full-time Rioters. When we take questions from interns, they usually fall in one of three main categories: Community, Products, or Career Readiness. So that's how we broke down our questions.
Community
Community, by nature, changes from person-to-person. So at Riot, we want to welcome you into the wider Riot community and also help you find other Rioters who are closely aligned with you and the things you like to do. That could be what you work on like art or writing, it could be what you like to play, it could be a shared cultural heritage, or it could be just a good vibe.
"Community to me means finding a group of people that I feel like I belong in," said Grace Yu, an intern in 2019, who now works as a Software Engineer. "When I was an intern, I found community with the other interns and my teammates. Everybody I met truly cared about the games and the products they worked on. I grew close with the other interns and I'm still good friends with some of them to this day."
But community is deeper than getting together once a month. Community, at its core, means making sure that all Rioters have a voice and feel comfortable coming into work every day.
"I was interviewing to be an intern when the Kotaku article about gender-based discrimination at Riot was published in 2018," said Grace. "The way Rioters were candid with me about their experiences and how the company was determined to be better left a strong impression on me. I was able to get involved with the Riot Alliance of Diverse Genders, the gender-diversity Rioter Inclusion Group (RIG). There I met a community of other women in the gaming industry who have supported and mentored me."
Rioter Inclusion Groups, or RIGs, are groups of people who share a common identity and their allies. Right now there are seven. Asian & Pacific Islanders at Riot, Filipinos at Riot, Rainbow Rioters, Riot Alliance of Diverse Genders, Riot Noir, Riot Unidos, and Veterans at Riot. These communities are there for marginalized or underrepresented groups in the gaming industry to come together, share experiences, and enjoy each other's company. During the remote internship, interns have the opportunity to sign up for RIG Guides to help them learn more about RIGs and Riot Games.
In addition to RIGs, we also have communities of practice or CoPs. These are groups of people who work on different teams but in the same craft area like writing or design.
"My internship was fully remote but I found community with other VFX Artists at Riot," said Jose Estrada, an intern in 2020 who now works as a VFX Artist on the LoL skins team full time. "Other artists would teach me new techniques and provide valuable feedback on both artistic questions and on career ones. I was the only person I knew in my school who was interested in VFX so it was great to have a community of experienced artists to learn from."
Products
With the release of new games, interns are now spread out around various game teams and central operations teams that cover a range of genres and roles. In the past we've had interns work on VALORANT, League, TFT, Legends of Runeterra, Wild Rift, and even unreleased products. Interns can also work on products that serve all our games like Player Platform, Publishing, and many more.
"During my program, I learned the tools by doing the VFX for Coven Cassiopeia's E, then I put them to work doing all the VFX for Dragonmancer Karma," Jose remembers. "I was so excited for Karma because my own VFX work, with a cool theme on an iconic character, would be permanently part of such a longstanding game. After the internship, the things I learned at Riot helped me create personal projects that are still some of my favorite pieces of artwork I've ever done."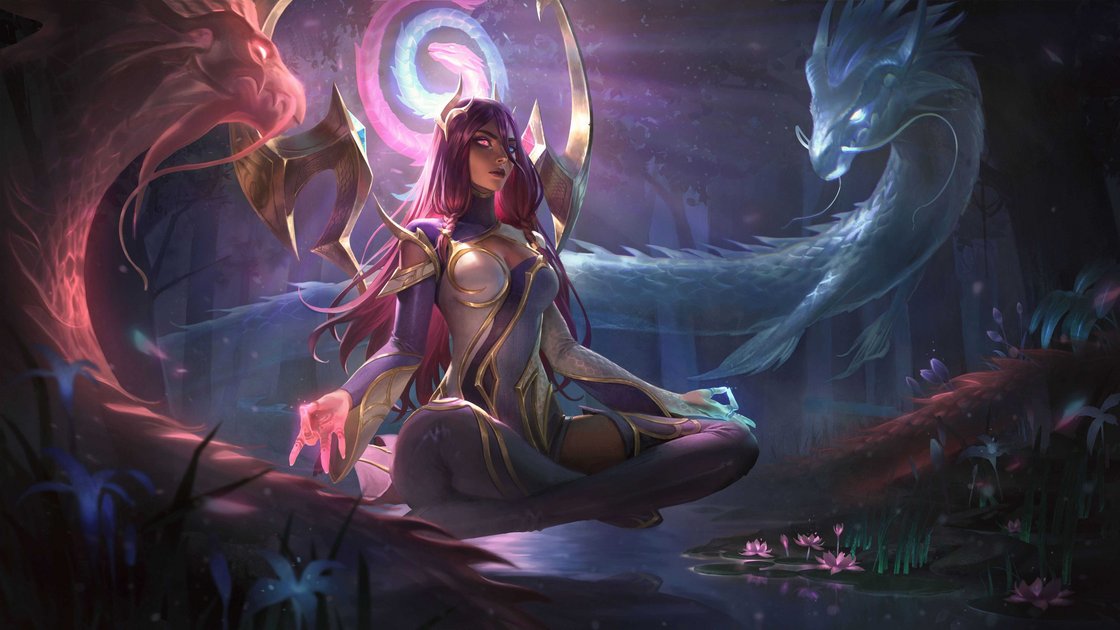 While our goal is that every intern becomes a full-time Rioter eventually, we know that careers often take a lot of twists and turns. If you can take this experience and make things you love, we call that a win in our book. But if you can create things you love, find community at Riot, and improve the player experience? Well that sounds like a win-win to us.
"My intern project was on live chat as a player support project and deciding if it made sense for Riot to implement," said Henrique Pereira, an intern in 2018 who now works as Senior Manager in Strategic Advisory. "We were going through cost, player value, and how we could implement it. What made me excited was seeing how much emphasis Riot put on creating a great experience for players and how much they were willing to invest to do so."
Career Readiness
Internships are a great first step to kickstart your career. We don't have to tell you that this can be a bit of a harrowing time. There's a lot of uncertainty as you begin your career and tons of different paths lay out in front of you without a single signpost pointing the way.So hopefully an internship gives you some direction, whether that be at Riot, elsewhere in the gaming industry, or pushes you to become a yoga teacher on a beach in Bali. (hey, we've heard of crazier career pivots)
Our goal for interns is to teach you new skills and support you on your nascent journey that will encapsulate your career.
"I loved that everyone I reached out to was more than happy to give up some of their time to talk to me, tell me about their work experience, and give advice to someone starting in the industry," Henrique said. "My advice to future interns is to maximize the value you get. Participate in events, reach out to folks for one-on-ones, look at what work is going on around you, and see how different people approach problems. It's all valuable and the more you put in, the more you will get out of it."
School is incredibly important but internships show you how to take knowledge and translate it into action. There's a gap between learning how to do something and implementing it for a live product. Internships are designed to help bridge that gap.
"I think every computer science student leaves university with a wealth of generalized broad knowledge but with no clear instructions on how to turn that knowledge into becoming a software engineer," Grace said. "The internship prepared me for my career by showing me what it's like to work on and ship software in a fast-paced environment. It made me realize I love game design and gave me the confidence that this was something I not only can do, but I can do well."
As part of the internship program, we connect you with a mentor, provide professional development courses, and make sure you have access to training all in the goal of helping you along your career.
Next Steps
Hopefully these testimonials help give you an idea of what a Riot internship looks like and make you excited to shoot your shot with an application... While you wait for applications to open for your discipline, here are some questions that we think will help inform both your application for the Riot Internship Program and your own goals for your future career and company.

Riot Games' US Summer Internship Program will offer a variety of internship roles. Opportunities for this program will be posted from September through November. This internship program allows interns to work remotely with offices and teams based in the United States including Los Angeles (CA), San Francisco Bay Area (CA), St. Louis (MO), and Seattle (WA)
For interested applicants, you can learn more about our roles, eligibility, the application process, and timeline on our website.