ストーリー
ライアットゲームズは「最高のゲームはプレイヤー第一主義のチームから生まれる」という信念を持つ2人のゲーマー、マーク・メリルとブランドン・ベックにより、「世界一プレイヤーを大事にするゲーム会社」をモットーとして2006年に創業されました。2009年にはデビュー作『リーグ・オブ・レジェンド』をリリースし、それ以来プレイヤーとメディアの双方から高い評価を得るとともに、世界で最も多くプレイされているPCゲームとして、eSportsの発展に大きく寄与しています。プレイヤーこそが私たちのコミュニティーの礎(いしずえ)であり、私たちはプレイヤーひとりひとりのリーグ・オブ・レジェンドにおける体験を向上するため進化を続けます。本社は米国カリフォルニア州ロサンゼルスにあり、現在、世界23ヶ所にオフィスを展開しています。
PLAYER EXPERIENCE FIRST
We believe our laser focus on players inspires the most meaningful and lasting game experiences. • We put players at the center of everything we do. • We share a love of games and prioritize play as an important part of our lives. • We deepen our empathy and understanding by listening, learning, and engaging with players around the world.
DARE TO DREAM
We believe the courage to chase bold ideas will make impossible dreams come true for players. • We make bold, focused bets aimed at advancing the gaming landscape. • We seek unique perspectives, create room for experimentation, and anticipate failure as part of the journey. • We work from best practices, value expertise, and innovate when there's a better way.
THRIVE TOGETHER
We believe we're stronger when we respect each other, invest in each other, and succeed as one team. • We approach every interaction with empathy, sincerity, and respect. • We cultivate inclusive teams to amplify each Rioter's strengths. • We hold ourselves to the highest standard of professionalism and together we embrace the joy of making games.
EXECUTE WITH EXCELLENCE
We believe operational excellence will unlock us to deliver better experiences for the long run. • We set ambitious goals, measure ourselves against results, and continually iterate towards improvement. • We collaborate across teams to deliver holistic experiences to players and Rioters. • We focus where it matters, prioritize efficiency, and spend player resources as our own.
STAY HUNGRY; STAY HUMBLE
We believe there is always more to learn from each other, from players, and from the world. • We approach each problem with optimism, ambition, and curiosity. • We celebrate our wins, learn from our failures, and challenge ourselves to evolve. • We value feedback as an essential part of improvement. • We recognize our teams, our families, our industry peers, and our players who make this all possible.
オフィス
ゲームに国境はありません——世界各地に広がるライアットゲームズの各オフィスでは、プレイヤーの住む場所がどこであろうとも、可能な限り最高の体験を提供できるように努めています。​
世界各地のオフィスを見る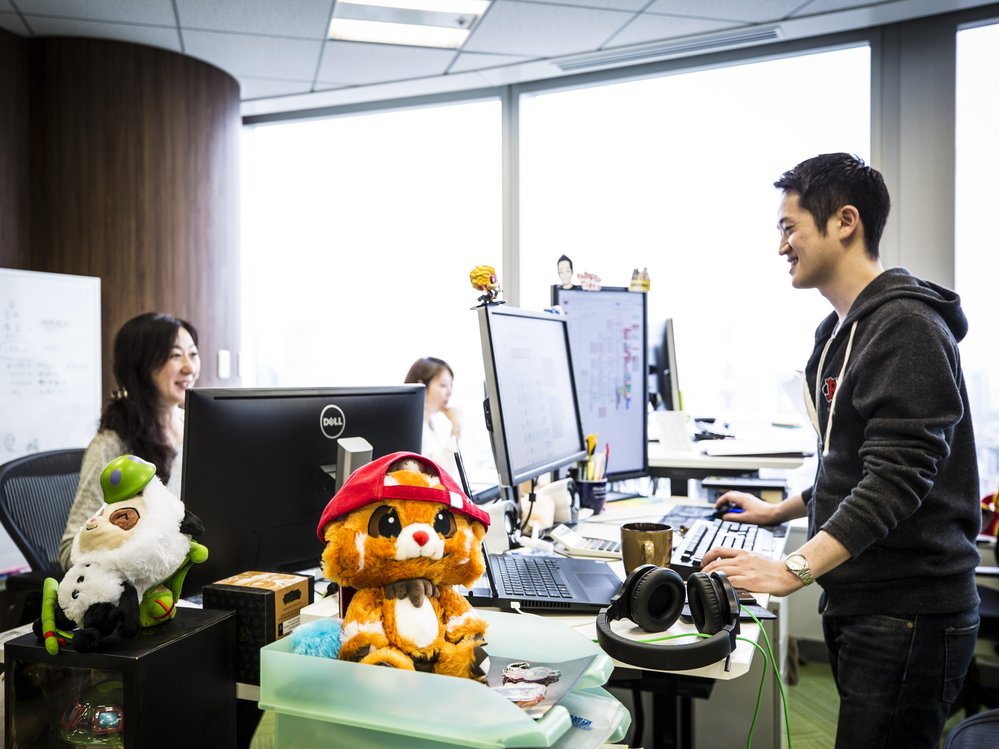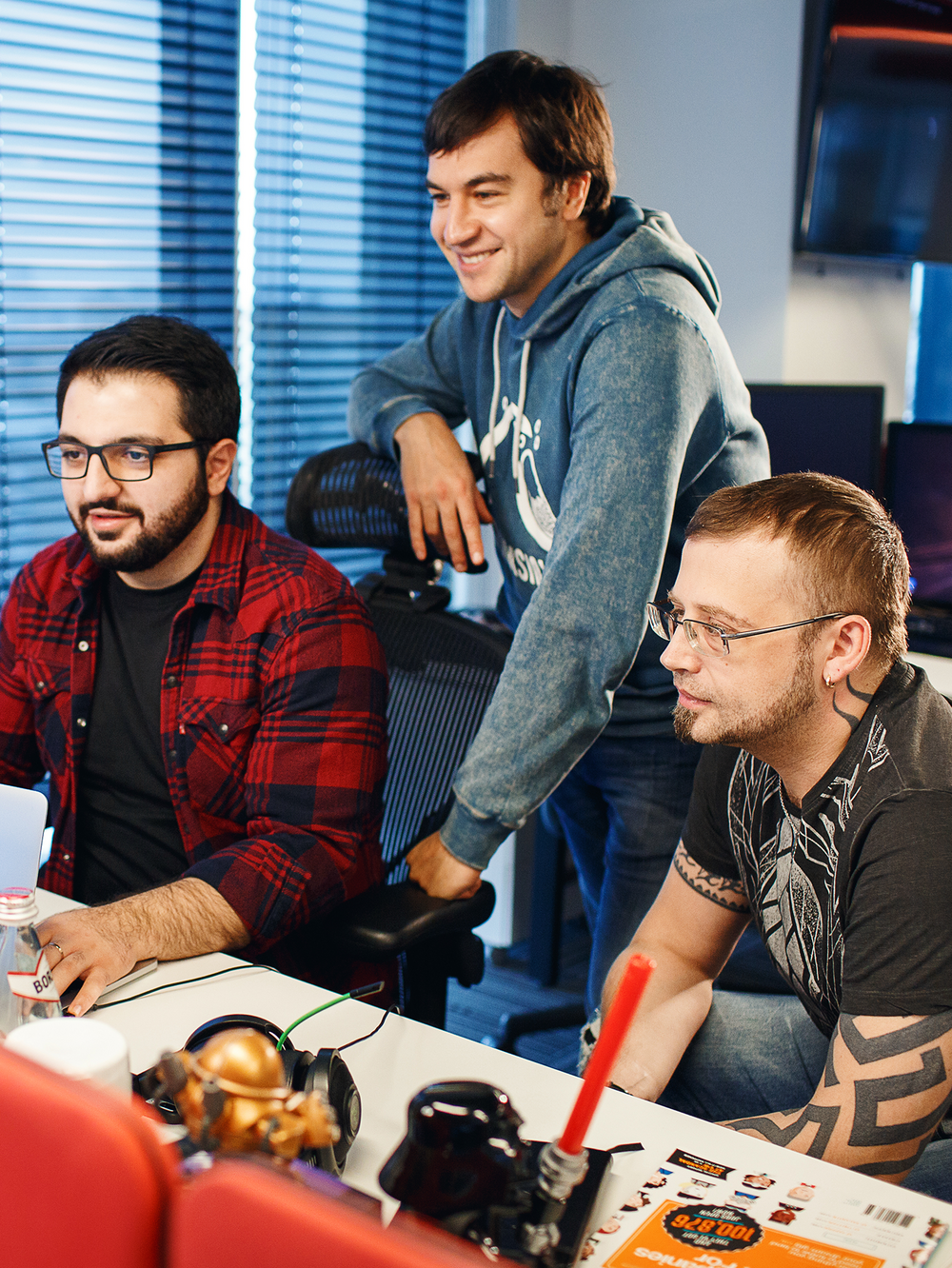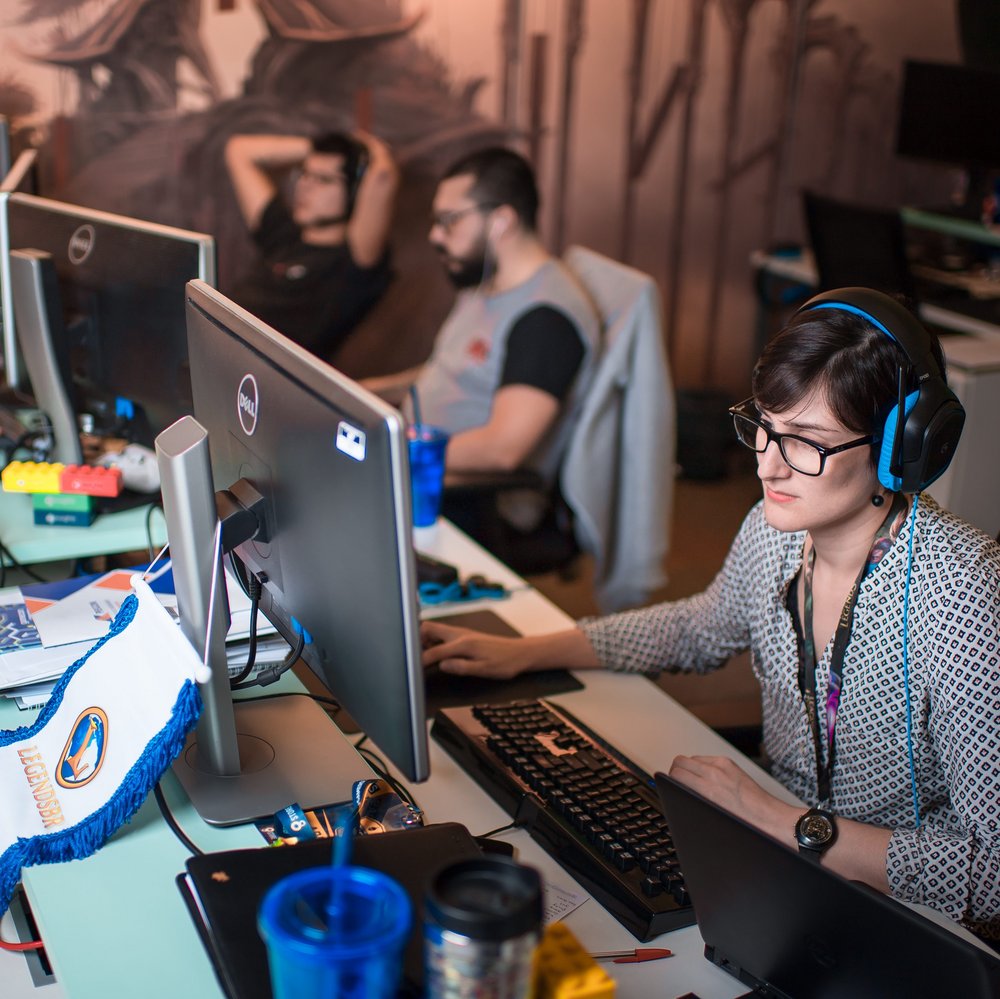 Leading Yourself to Success
Leading Yourself to Success
Oksana Kubushyna is the Head of Riot Platform Group leading 350+ Rioters. In this note, she shares her thoughts on forging your own path to leadership.
Making League Champions
Making League Champions
We've tried to keep stepping up our comms game over the last year, and in launching the Nexus and telling more stories about the dev work behind game features, we're closer to where we want to be