Over the last year we've published a series of blog posts from Riot's CEO. We call them One Shots. Now we're expanding that series to hear from other leaders around Riot. In this article, John Needham, President of Esports at Riot Games, discusses the future of esports at Riot, the economics of the wider world of esports, and what Riot has planned for Worlds 2023 and beyond. TLDR, we're all in on esports at Riot and are dedicated to creating a sustainable future for teams, players, and fans.
---
For the last four years, I've led the esports business at Riot Games. It's been one of the best periods in my career. Combining my two biggest passions–gaming and sports–is truly a privilege, and I'm genuinely inspired every day.
Riot is a company that gives you the space to dream big about experiences you want to build for players, and will invest in great ideas that "blow our fans' minds" (we say this a lot). Worlds (aka League of Legends World Championship) is a great example of this as one of the biggest annual moments on Riot's calendar–and one of the biggest sporting events on the planet.
"We truly believe that we are building the Future of Sport at Riot Games. Our growing audience is young, connected, social, playing games, and watching tons of gaming content on streaming platforms."
In interviews over the past few years, I've said that my team and I believe we are building the Future of Sport at Riot Games. So consider this the beginning of an effort to speak more on how we think about this future. I first want to write about the business of esports. It's a particularly critical time to cover this topic with talk of a looming recession and uncertainty about the business of esports impacting the ability of 100+ pro teams in our leagues (League of Legends Esports/LoL Esports and VALORANT Champions Tour/VCT) to raise capital, and find and retain sponsors.
With this blog, I want to explain why we believe whole-heartedly in the long-term financial viability of esports as a business. In Riot's first decade of professional esports, the business has built strong fundamentals, a global reach, and a young, passionate, and engaged audience. We have a strong vision for how we're going to unlock that passion, generate revenues, and ultimately build and maintain a thriving, sustainable sport ecosystem. To set the stage, let's talk about the role esports plays at Riot Games.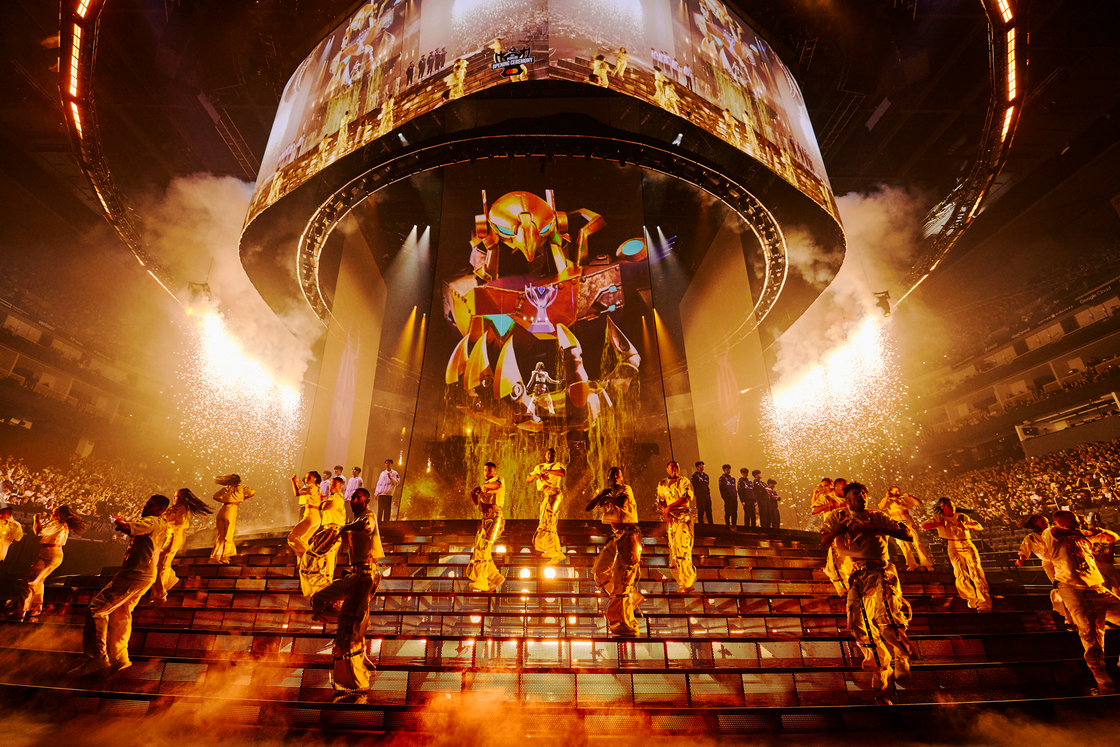 Why Riot Loves Esports
During the development of League of Legends, Riot's founders admired the Intel Extreme Masters Series and games with esports like Starcraft and Counter Strike. One day they hoped League of Legends ("LoL" or "League") would be worthy of an esport. When players started embracing LoL and wanted to both participate and watch the competitive scene, Riot wanted to deliver a league and viewership experience worthy of that level of player expectation. Another big part of the dream for esports was to make playing League a meaningful life pursuit where a player could potentially build a long, well-paying career playing LoL. This desire to organize and professionalize esports and to deliver a high-quality experience for our players was the beginning of modern esports as we know it today.
Riot generally does not use esports as a way to acquire new game players. Esports aren't an effective way to do so because in order to really enjoy the competition, a viewer needs to have a foundational knowledge of the game. Most traditional sports don't require much knowledge of the game to enjoy them; if you see a ball or puck go into a net or across a line, you know a special thing has happened that you should be excited about. I see people watching LoL Esports who have never played the game, and they are absolutely baffled about what's happening on screen. VALORANT is a bit more accessible but it's still very fast, with abilities going off all the time, so it can be hard to understand as well.
If you watch a Riot Games esports broadcast you'll notice that we spend little time explaining the fundamentals of the game. Over the years, we've tried producing "newb streams," but they just aren't an effective way to onboard new players to a game or esports. Gaming influencers and streamers are much better at describing the fundamentals of a game, one reason why we are increasingly opening up our broadcasts for co-streaming. Riot's esports broadcasts are designed to entertain but they're also intended to be technical and educational by explaining strategic nuances and details of the game because nearly all of our esports viewers are active and former players. An important distinction in the motivation to watch esports versus traditional sports is that ~60% of our viewers watch esports to get better at playing the game. I wish the thousands of hours I've watched the Boston Celtics made me a better basketball player.
Riot Games aspires to be the most player-focused game company in the world, building incredible esports and entertainment experiences deeply rooted in games. Today, in addition to the engagement benefits, esports is helping with Riot Games' bigger vision. Extending and deepening the core games experience with esports and entertainment (e.g. our Emmy-winning animated series Arcane) to inspire fandom is the primary reason that Riot invests in esports today. This is core to the culture of Riot, and why we relentlessly focus on the player experience. We don't go broad with our games, we go deep in service of our players to earn their loyalty and fandom. And esports are a great catalyst of fandom.
Riot + Teams: A Mutually Beneficial Partnership
We want esports to be a healthy business on its own for both Riot and our partners. Esports are an incredible opportunity for others to participate in the success and fandom being built around a generational game like League or VALORANT.
In 2017, Riot began a formal partnership model with teams similar, in some aspects, to franchising in traditional sports. League of Legends esports teams were asking Riot for a longer-term commitment to participate in our leagues so they could sign multi-year agreements with both sponsors and pro players. Teams paid ~$10M to participate in a league and, among other benefits, receive 50% of the revenues (not profits) generated by that league. Riot also pays a percentage of digital sales for esports content and prize pools for participating in our international competitions. The LoL partnership model helped the esports business in many ways, but selling sponsorships and chasing broadcast license deals was a new thing at Riot and, admittedly, it took us longer to source meaningful revenues.
In order to pay the ~$10M entry fee, professional teams had to raise significant capital from investors. At the time there was a lot of hype around esports which helped teams acquire cash at very favorable (high) valuations. With an abundance of cash, teams could pay their partnership fee and also afford to sign the best pro players to high dollar contracts. This resulted in player salaries growing at a much faster rate than revenues and as a result, pro teams' cash reserves were quickly depleted.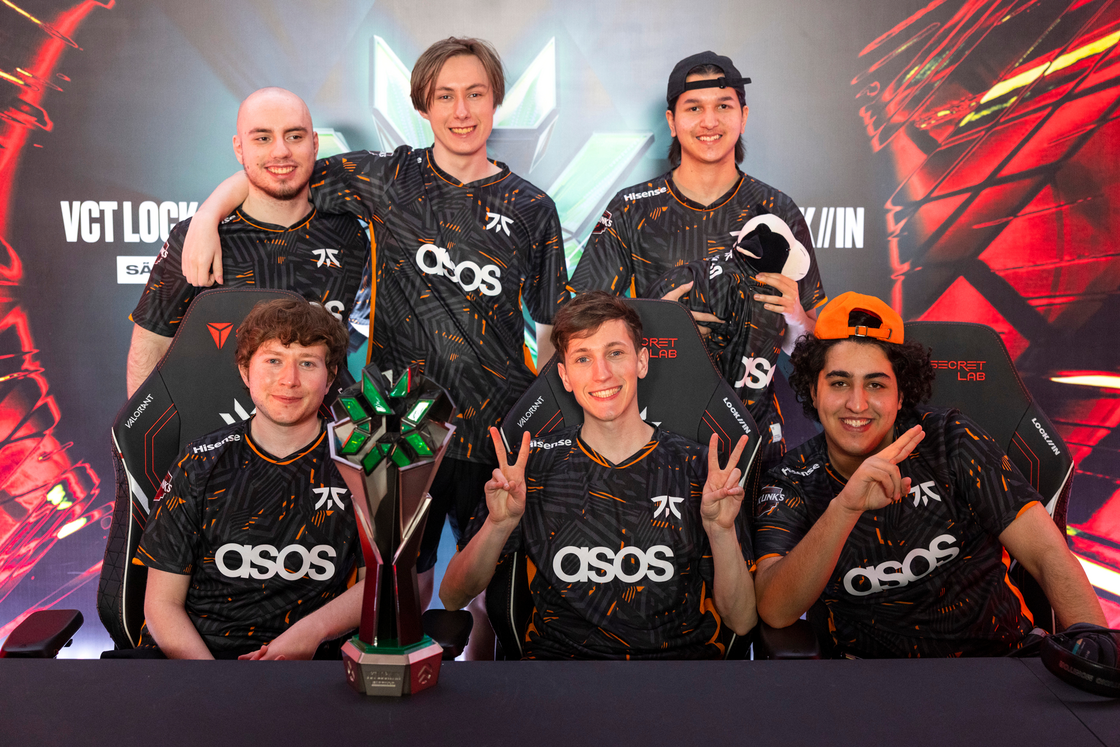 Riot feels a tremendous obligation to our professional teams, and we're working hard to support them financially through this challenging time. Over the past few years, Riot has implemented minimum guarantees on the 50% revenue share to give teams more revenue predictability, accelerated payments owed to teams, deferred and spread out cash payments that teams owe to Riot, and opened up new revenue opportunities. These steps have been helpful short-term measures but as an ecosystem we need to do more to give investors confidence in the mid- to long-term prospects for the esports business.
Understanding the challenges of the team business, when we started thinking about the VALORANT Champions Tour (VCT), we wanted to decrease the capital required for teams to enter the esport, and create a partnership model that more fully aligned teams with Riot in developing the esport. In our VCT partnership model, pro teams don't pay Riot directly for joining the league but instead maintain their slot by investing in marketing activities, producing content for broadcast, activating their fans around VCT events, and supporting their pro players. In this model, Riot pays the pro teams a fixed annual stipend, a percentage of digital sales for esports content, prize pools for participating in our competitions, and incentives for incremental marketing activities above the basic requirements. Essentially, we want teams to use their capital on their pro players, marketing, facilities, content, community, and building their business rather than paying Riot.
The Esports Business is Going to be More Like the Games Business than Traditional Sports
One critical lesson we learned in the first decade of esports at Riot Games is we need to stop thinking about the esports business like traditional sports! Esports reach the most valuable demographic on the planet: Millennials, Gen Z, and now Alphas. Esports at Riot Games reaches this audience at tremendous scale. The 2021 Worlds final achieved a peak concurrent viewership ("PCU") of nearly 74 million fans around the world and an average minute audience ("AMA") of nearly 31 million. This isn't page views or the unique numbers of fans who might have watched it for a brief moment; this is the number of people watching at one time globally (PCU) and on average every minute of our broadcast (AMA). PCU and AMA are our primary performance metrics because they give us the best signal on growth in fandom around esports, and they're metrics that our sponsors understand. Several years ago, we partnered with Nielsen in the development, definition, and calculation of AMA and PCU to more closely align the definitions that sponsors use to track their investments in traditional media.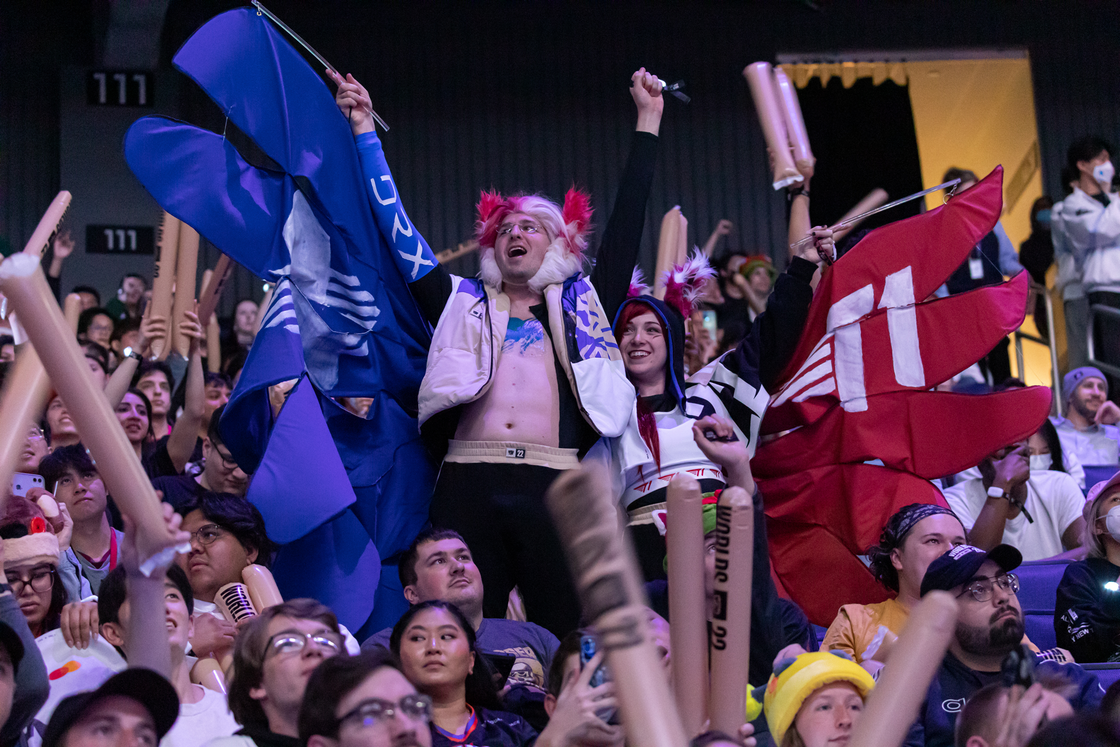 Riot Games' esports have successfully demonstrated how efficiently it can reach this young demographic and built a scaled sponsorship business. Riot takes a unique approach to the sponsorship business by not only looking for revenues but trying to work with brands where we can collaborate and deliver something cool for our players (e.g. Louis Vuitton League of Legends skins). We really love this business because, in addition to the revenues, the halo effect of the affiliation with top-quality brands like Mercedes-Benz, Mastercard, Tiffany, and Coca-Cola helps validate esports and our audience. We always aim to deliver great value to our sponsors and we've successfully delivered 5-7x our sponsor's investment back in value (as estimated by Nielsen). The challenge with the sponsorship business is that there are only so many sponsor categories you can sell, and revenues don't necessarily scale directly with the size of the audience.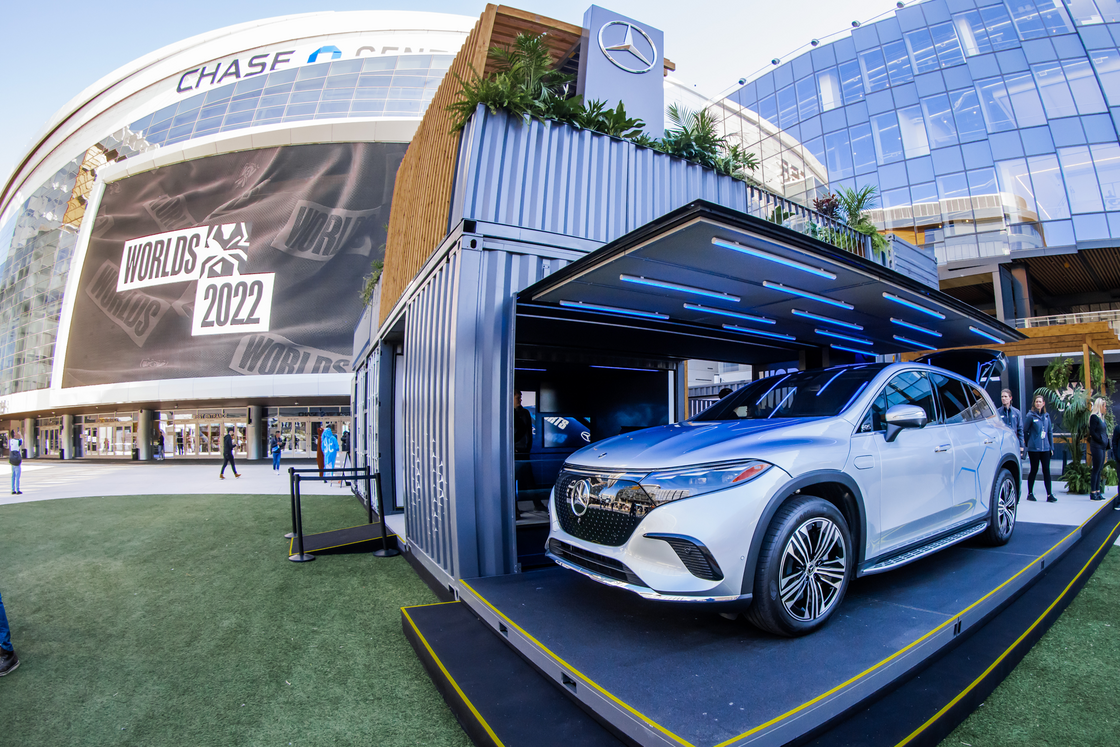 One big hole in the esports business model compared to traditional sports is broadcast licensing revenues. The NFL, FIFA, NBA, and F1 make billions of dollars from broadcast licensing deals for their content, mostly on linear television. However, linear television is not, and has never been, a good channel for esports content because there is a fundamental audience mismatch. Most of Riot's audience isn't watching ESPN and FOX Sports; they're watching streamers on Twitch and YouTube. On the other hand, ESPN and FOX Sports viewers are generally not acquainted with our games so esports are completely lost on them (unless it's a simulated traditional sport like NBA2K).
At Riot, we want to be everywhere our players are with our content. Esports are broadcast non-exclusively on Western streaming platforms. The business problem with this model in Western markets is, due to a lack of competition and weak revenues from advertising, streaming platforms such as Twitch and YouTube don't pay for premium content like esports. A few years ago, streaming platforms in the West did sign big, exclusive license deals for other non-Riot esports as part of bigger infrastructure deals with their parent companies. Ultimately, these deals didn't earn out and as a result, Western streaming platform deals reverted to pure revenue-sharing on low value advertising. Despite generating billions of hours of viewership from a highly valuable audience, Riot receives de minimis streaming platform revenues in the West. So without high value licenses from linear television or streaming platforms in the West, how should we generate revenues for teams?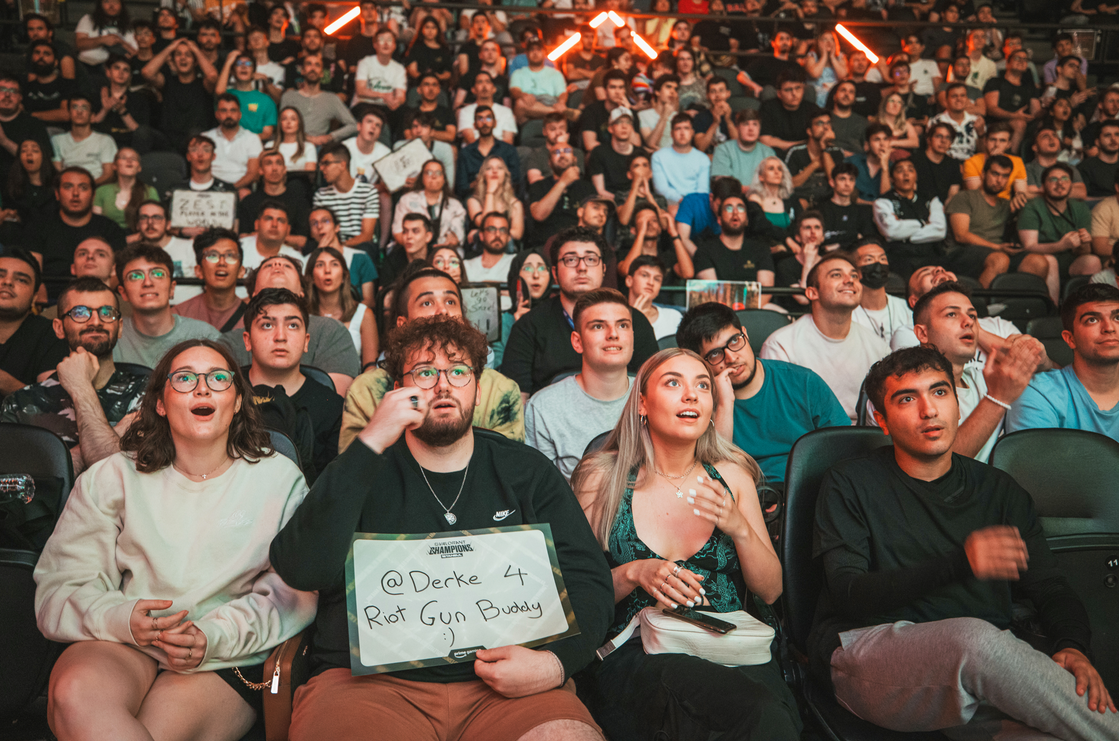 One HUGE advantage esports have over traditional sports is a direct connection to our viewers. Riot Games has a watch platform at Lolesports.com that utilizes an embedded Twitch or YouTube video player. If our players use their Riot account to log in and view esports content on Riot's watch platform, we give them rewards. For our biggest events, we offer "Event Passes" that unlock in-game digital content (digital currency, emotes, skins, etc.) as a reward for watching and playing. We also have a feature on Riot's watch platform called "Drops" which allows us to push digital codes from sponsors to viewers right through our broadcast streams. We use Drops as a way for our sponsors to virtually connect with our fans, which turned out to be very valuable when we didn't have live audiences during COVID.
Event Passes and Drops are very popular with our players. As a result, for most major esports events, as much as 40% of our Western viewership is via Riot's watch platform. We're now developing our watch platform to go even further and evolve it into an advanced commerce platform that we can use to sell digital goods and services directly to our fans through our broadcasts. Ultimately, we want to combine this commerce capability with everything we know about our players to sell digital goods and services that are valuable to a viewer.
Imagine a pro player in a competition chooses a champion you play in League – boom! – we send you a prompt through the watch platform to buy a skin you don't own for that champion. Another hypothetical example is when we see that one of our players watches every T1 match but hasn't purchased the "T1 fan pack" which includes an in-game T1 emote, a special T1 summoner icon, and the T1 fan pass granting them access to a special chat channel with other T1 fans and the team directly. When this player logs in for the next T1 match, we promote the T1 fan pack with details on how the revenue will be shared with the team. This way esports fans will be able to support their team directly with their purchases.
Digital esports content is some of Riot's best-selling game content. Three out of the top 6 selling LoL skins of all-time are esports-themed. A significant percentage of these sales went back to teams and players. In 2022, VALORANT sold $42 million of the VCT Champions skin pack and distributed half of that revenue to the teams who competed in the tournament. DOTA2's The International Battle Pass is another great example of how fans will invest their hard-earned cash to support an esport tied to the game they love.
However, making in-game content is challenging with a game as big and global as League of Legends. With LoL Esports, Riot has struggled to make digital in-game esports content at a scale that moves the needle revenue-wise for all of the teams in our ecosystem. This is the downside of having nearly 100 teams in our LoL esports ecosystem and one of the most popular PC games globally. League of Legends is the same game worldwide, so making team-specific digital content up until now has been reserved for those very few teams that win Worlds. Over the past year, however, esports has had unprecedented in-game content support from the LoL game team, and we're looking at a number of new and different paths to get more esports content in the game for the benefit of the pro teams. For VALORANT, we learned from LoL Esports and deliberately constrained the number of professional teams competing in our VALORANT International Leagues (30), making it easier to develop and integrate team-specific esports game content.
For all of our esports–both VCT and LoL Esports and also TFT and other potential future esports–and as part of the evolution of Riot's watch platform, we're building out-of-game experiences where our fans can socialize, interact, express themselves, and flex their level of fandom. If we give players ways to enjoy digital goods and services outside of the game through the watch experience itself or in virtual clubhouses, this opens up a wide variety of opportunities for all esports teams and will enhance the live sports viewing experience.
Having the ability to sell esports digital goods and services directly to viewers will provide a scalable revenue source that should fill the hole left by the lack of broadcast licenses. This is one of the big areas where we think we will disrupt the business of sports – digital revenues sourced directly from viewers through our broadcasts. We see lots of opportunities to develop new products and services our fans will love that will enhance their experience watching esports and offer them new ways to express their fandom.
Fandom NEXT: Virtual Live Event Experiences
A significant part of the business of traditional sports is live event revenue from tickets, concessions, and merch. Conversely, live events for esports are not a big part of our current business. Fandom for esports is much more global (vs. city-based), the virtual nature of esports doesn't require a big arena or stadium for competitions, and almost all of our viewers are watching online exclusively. This leaves very few ways for teams to monetize their fandom through live events. To address this challenge, we're building a virtual ticket program that will both enhance the fan experience watching our events online and also generate revenue.
Starting with Worlds 2023, Riot will test a new product that bridges online and IRL fan engagement. Let's call it the "Virtual Pass." The primary goals of the Virtual Pass are to give fans:
A rich online Worlds viewing experience;
A bundle of products and services at a tremendous value;
More ways to express their fandom and excitement.
Our additional goal? Support esports team revenues.
For Worlds 2023, the Virtual Pass will feature a bundle of digital products (Worlds exclusive chroma, in-game event pass, plus some exclusive content), unique physical products (exclusive Worlds merch), and physical and digital goods from our sponsors. In 2024 and beyond, we want to expand the offering in LoL Esports and introduce the Virtual Pass to VCT, adding more experiential features to bring fans closer to the action - such as access to premium in-game cameras (like being able to lock on and watch any champion or agent), access to special cameras around the live event venue, exclusive chat channels and lounges, digital collectibles, status items like special icons or borders, and maybe the ability to have very select fan messages show up on the event broadcast. These are just ideas and examples… some of them are probably bad and won't see the light of day (or so my team occasionally tells me…).
We're intentionally building this "Virtual Pass" in a way that we can have team-specific versions with team-branded virtual and physical goods and maybe even pro team room access, exclusive chat channels with pro teams, and the ability to interact with the players. If we design this product right, it will deliver great experiences and connect fans with their favorite players and teams, while simultaneously creating a new revenue stream for teams.
The Future of Sport
We truly believe that we are building the Future of Sport at Riot Games. Our growing audience is young, connected, social, playing games, and watching tons of gaming content on streaming platforms. We learned a lot in our first decade, and think we have a strong sense of what our fans expect in a sports experience plus a vision and plan about how to make esports a sustainable business for our professional teams and other stakeholders.
We're all in on esports at Riot. We are developing and investing in capabilities like our watch platform and virtual ticketing systems that should be awesome for our players, fans, and teams. With Worlds and the VCT this year, and then into 2024, you will begin to see this future come to life.
– John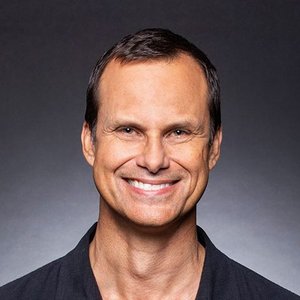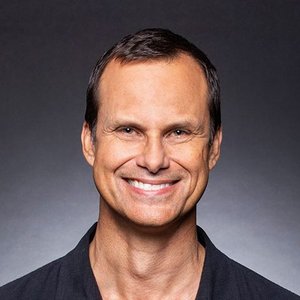 John Needham
John Needham is President of Esports at Riot Games, overseeing League of Legends Esports, VALORANT Champions Tour, and its organized play initiatives. He's worked in the games business for more than 20 years, roots for the Iowa Hawkeyes, and can't start the day without a game (or more) of TFT.