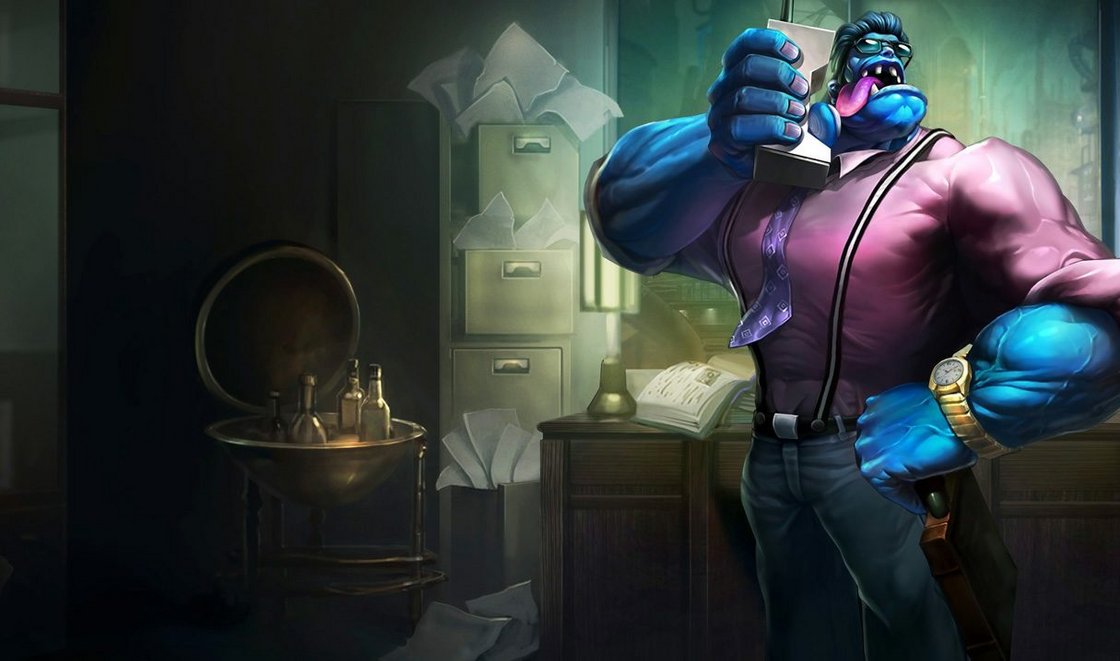 Riot Games FAQ and Guidelines for the Community's Use of Our Intellectual Property
We know there are a lot of people and groups out there who want to make awesome League of Legends-oriented stuff. We also know that you might have questions on what you can or can't do with our Intellectual Property ("IP"). To that end, we created this FAQ and Guidelines to address some popular questions and lay out the conditions under which we are generally (but not necessarily always) willing to let you use our IP to make interesting stuff.
The General Idea
We'll start with our golden rule – you can use League of Legends IP as the basis for a fan project that you're giving away for free or that's only generating ad revenue (we'll refer to this type of free fan project as a "Project"), as long as you comply with the guidelines outlined below for using our IP (the "Guidelines"). As a matter of fact, as long as you comply with our Guidelines, we think it's great if you create awesome, free and original content for League of Legends fans.
We don't allow you to ask players to pay you for something that's based on our IP without our prior written consent first (which we only give rarely), and currently, we're not looking for new ventures. If you'd like to use our IP for a fan project, please keep it free for the community to enjoy.
We reserve the right to deny the use of our IP at any time, for any reason or no reason, including when we think our stuff is being used inappropriately (which we decide at our sole discretion). If we deny you the right to use our IP, you will need to stop distributing any part of your Project that uses or might use our IP.
Guidelines
We've got some further conditions for use of our IP in your Project:
Our logos - Unless we've given you prior written consent, you can't use any of our logos (including the Riot Games logo and the League of Legends logo) anywhere on your Project or any website, advertising material, video or other publication.
We don't endorse your Project - If you share your Project with others, then you need to include the following notice so it is easy for people to see, such as on the app/web page where your Project can be downloaded: [The title of your Project] isn't endorsed by Riot Games and doesn't reflect the views or opinions of Riot Games or anyone officially involved in producing or managing League of Legends. League of Legends and Riot Games are trademarks or registered trademarks of Riot Games, Inc. League of Legends © Riot Games, Inc.
The community gets to use your Project - We want fans to create and share cool things with each other, and we want to remove barriers to sharing. If we spotlight a fan project or make something that resembles what a fan might have made, we don't want to be sued. Therefore, you agree that we can use, copy, modify, distribute, and make derivative works of your Project in any form, on a royalty-free, non-exclusive, irrevocable, transferable, sub-licensable, worldwide basis, for any purpose and without having to pay you anything, obtain your approval, or give you credit. Is that enough legal mumbo jumbo for you? No? Great! Read on for more!
Using other people's IP in your Project - You can't use a third party's IP in your Project if doing so would violate their rights. We understand that besides our IP, you might want to incorporate someone else's IP in your Project, such as a cool song or some other artwork. If you're using someone else's music, artwork or other IP, you need to have their permission before you put it into your Project. If we find out that your Project is using a third person's IP without their permission, we may require you to take down and stop distributing your Project.
Indemnification - Our lawyers don't want us to get sued or be put at risk by your Project. If we, or our partners or affiliates, have any kind of legal claim or other lawsuit brought against us that is related to your Project, you'll pay our legal fees and costs related to this lawsuit, including our attorney's fees, and any settlement or judgment amount that we have to pay as a result.
Comply with the Terms of Use - In addition to the Guidelines we've outlined above, your use of any IP related to League of Legends must also comply with the League of Legends Terms of Use, and Privacy Policy (collectively, the "Riot Policies"). If there's a conflict between anything in this document and the Riot Policies, the Riot Policies control. They're OP like that.
Frequently Asked Questions
Q: Can I build a free mobile app or website around League of Legends?
A: A lot of fans have built stuff like this, and we hope that more will do so in the future. While we don't support or endorse any fan projects, we're often impressed by all the badass stuff you come up with to provide new content and services for your fellow players. As we said above, as long as you comply with our Guidelines for using our IP and don't violate anyone else's rights, we're generally fine if you want to create a free mobile app or website around League of Legends.

Q: Can I use your graphics and art assets to make my free League of Legends app or website?
A: Game art's a yes (per the Guidelines above). But logos are a no, as noted above. Sorry that we don't yet have an official art repository filled with game art assets that you can download for non-commercial use. We know that'd be handy, and we're assessing how we might be able to provide such a repository.
Q: Can I sell my League of Legends mobile app or website on the app store or via a subscription?
A: Things get tricky when you try to make money using our stuff. Unless we first consent, you can't do this. Your Projects must be freely available to everyone. We believe that League of Legends should be free, and that encompasses the whole experience, not just the game itself. For this reason, we don't allow anyone to sell League of Legends-related content in a way that limits access, such as pay-to-download, pay-for-content, or subscriptions.
Q: Can I use ads to make money from my free League of Legends website or mobile app?
A: We know that you might pour a ton of time and energy into building awesome experiences for your fellow players. If you want to recoup some of that time and energy, that's perfectly understandable. For the most part we're fine with you bringing in ad revenue from distribution of your Project, so long as your Project is freely available to everyone. If, however, we find that you're using our IP in a way that we find inappropriate, we can still shut it down. No funny business, please.
Q: What constitutes "inappropriate usage" of Riot's intellectual property?
A: There are a number of reasons that we might find something inappropriate. For the most part, they're all common sense, and if you're making a good-faith effort to provide a free service to your fellow players without infringing on anyone else's rights, you're not going to run into problems here. Generally speaking, anything that might have a negative impact on Riot, League of Legends, or our players is inappropriate. We've outlined some examples in the "Code of Conduct" section of our Terms of Use. For instance, you can't impersonate Riot Games or a Rioter. You can't build a product that hacks into our games or servers or uploads a virus. You can't run ads showing offensive content or promoting our competitors. These are just a few of the many ways you can get your Project into trouble, but you get the picture.
Q: What constitutes "prior written consent" from Riot? I talked about my project with this one guy on Reddit who said he works at Riot Games. Should I assume I have Riot's blessing?
A: We're sorry to be sticklers, but this is some of that "srs business" that Corporate Mundo is always talking about, and we really need to follow the rules on this one. Consent must come from someone who's authorized by Riot Games to give it, and be provided in an official Riot Games document describing the terms of our consent.
Q: I want to make stuff based upon League of Legends (video / book / game / T-shirt / plush toy / other standalone product). How does Riot feel about this?
A: With regards to video, we've already got a policy in place to help you get the most out of your videos, so video creators should check out our Video Creation and Use Policy below. For other products, we're generally fine with you creating stuff as long as you provide that stuff for free, and don't use League of Legends content in an inappropriate manner.
Q: Does Riot have an official license or profit sharing program for fan-created products?
A: Not right now. Cool idea, though.
Q: I'm a developer who wants to make a website or mobile app based on League of Legends, and I noticed that some fan sites have your data. How can I work with Riot to get this? Does Riot have an official API for fan developers?
A: All info regarding our official API for developers is located at http://developer.riotgames.com.
Q: I'm an international player and want to create a local product to make the League of Legends experience better in my country. Do I need any special permission?
A: League of Legends is a global game, and our Guidelines for creating fan content are generally the same all over the world. We're extremely excited and inspired by all the fan projects we see as we expand into new territories, and as the worldwide community continues to grow.
So to wrap this up, here's the summary: just follow this write-up to ensure that your Project meets our Guidelines, and keep it free for the community to enjoy.
Riot Games Video Creation & Use Policy
The content our community creates inspires, informs and entertains Rioters and players alike. We hope to see many more videos using Riot Games and League of Legends content. This handy guide will help you ensure that any video using our intellectual property (such as video images, art, music, sounds and other content) is legit before posting to YouTube, streaming sites like own3D, or just for you and your friends. This policy should allow you to get any video permissions you need from sites like YouTube – and make it clear what kinds of videos are cool with us.
Not-for-profit (unless otherwise called out in this policy!). All videos must be made publically available without requiring payment by a viewer or any other restriction on access. Basically, this means:

You may not require any payment, survey, download (other than the video itself), or other action to access a video.
You may place a video on a website that has a paid-for "premium" account option, provided the video is also available to non-paying users.
You may run ads or other revenue streams that don't interfere with a user's access to the video, subject to the "No Licensing" guideline below.

No Licensing. Generally, you cannot license your videos to any third party for a fee or other value without our approval. However, there are important exceptions:

Partner programs with YouTube or the following streaming websites: own3D.tv, Ustream.tv,Twitch.tv, Justin.tv, Blip.tv (no prior permission from us required).
For any other licensing of videos by you (such as film festivals, contests or third party broadcasts), express written permission from us is required. Please send all requests to fansites@riotgames.com.

Sponsorships are fine. If you want to display a sponsor's logo at the beginning of a video, in the credits, or give them a shout out, that's great. Just a few simples rules:

Keep any sponsor mentions to a reasonable, minimal length.
Make it clear (either by mentioning a sponsor or using "sponsored by" with their logo) that they are acting as a sponsor only.
Do not use the Riot Games (or League of Legends) logos without express permission from us.

Keep it (relatively) clean. Absolutely no racist, sexist, homophobic, or any other offensive content. We also ask that you keep your videos focused on our games, and away from overtly religious, political or other controversial topics.
Respect other creators. Other than Riot intellectual property, don't include content that's not your original creation unless you have permission from the creator. Don't feed the lawyers!
If you have any questions about this policy, please contact us at fansites@riotgames.com.