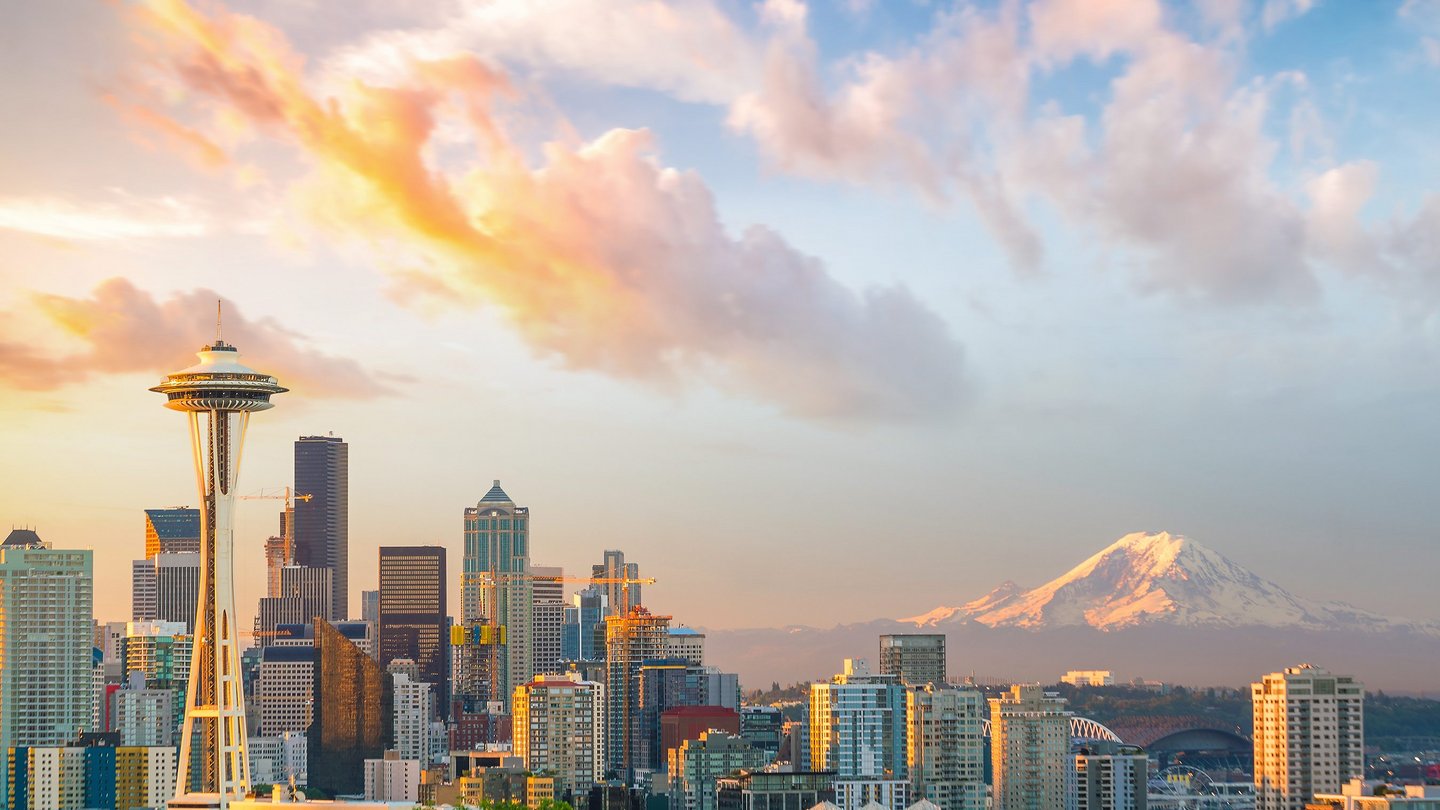 At our Washington office we aim to push boundaries, bring new player experiences to the forefront, and help deliver genre-defining games.
Seattle has a long history of gaming and esports innovation. From The International to XBOX, games wouldn't be what they are today without the work that's happened in the Emerald City. Riot's office in the greater Seattle area aims to continue that gaming legacy by welcoming all of the talented people who call Washington home.
Right now, Rioters in Washington operate on a hybrid schedule out of a temporary office in Bellevue. A new office is under construction on Mercer Island with a planned completion of Q1 2024. When that office opens it will be the new permanent home for Rioters in Washington but the hybrid model will still apply.
Rioters in our Washington office work across all of the areas of the company collaborating closely with our global headquarters in Los Angeles. Here are some of the teams that operate out of Washington already:
Esports: This team, which is based out of a separate Remote Broadcast Center between Seattle and Tacoma, is focused on developing and overseeing League of Legends Esports, the VALORANT Champions Tour, Wild Rift Esports, and Organized Play Esports which covers competitive events for Teamfight Tactics, Legends of Runeterra, and any future titles.

Games: Teams here work across our live titles, and games still in development, with the goal of creating the most player-focused games in the world.

Data: This team figures out what data to collect, how to protect it, and how to turn it into better gaming experiences.

Core Infrastructure: By combining cloud, infrastructure, operations, governance, and remaining data center operations, our architect, security, and network teams support the ecosystem that builds and maintains our platforms.

Enterprise: From Legal to D&I to Talent Acquisition, these teams are focused on enabling, elevating, and protecting Riot's mission by bringing forth the best work experience for our employees.
If you want to join the growing team up in Seattle, check out our open roles below to see all the opportunities for Washington-based talent.