GOGGLES SEARCH
You know it's going to be a good day when one of your colleagues shows up to the office with their VR headset and gaming PC in tow, inviting everyone on the team to try out a new game.
Most of the team was unfamiliar with Beat Saber, but it easily won us over with its stylish visuals, killer music, and energetic gameplay. As each of us pulled the Oculus Rift over our head and used virtual laser sabers to slash the neon cubes floating toward us, it quickly became clear the rhythm-game genre still had the ability to surprise.
We certainly didn't set any records for productivity that day but our encounter with Beat Saber would turn out to be the start of a magical journey. The game's futuristic accents reminded us of the "POP/STARS" music video, which was just a few weeks from release.
We all had a similar thought: Wouldn't it be amazing if we could hack and slash our way through League's K-pop track while waving our arms in the air with all the gusto of a hip hop emcee? Instead of letting the question hang we decided to find out the answer. So we reached out to the game's developer, Beat Games.

MATCH MAKING
Teaming up with Beat Games for this project was an important collaboration for us. It was the first time we brought the League of Legends IP to a game we didn't make, and we'd never licenced one of our music tracks for that kind of use. Essentially, it required a lot of trust on our end.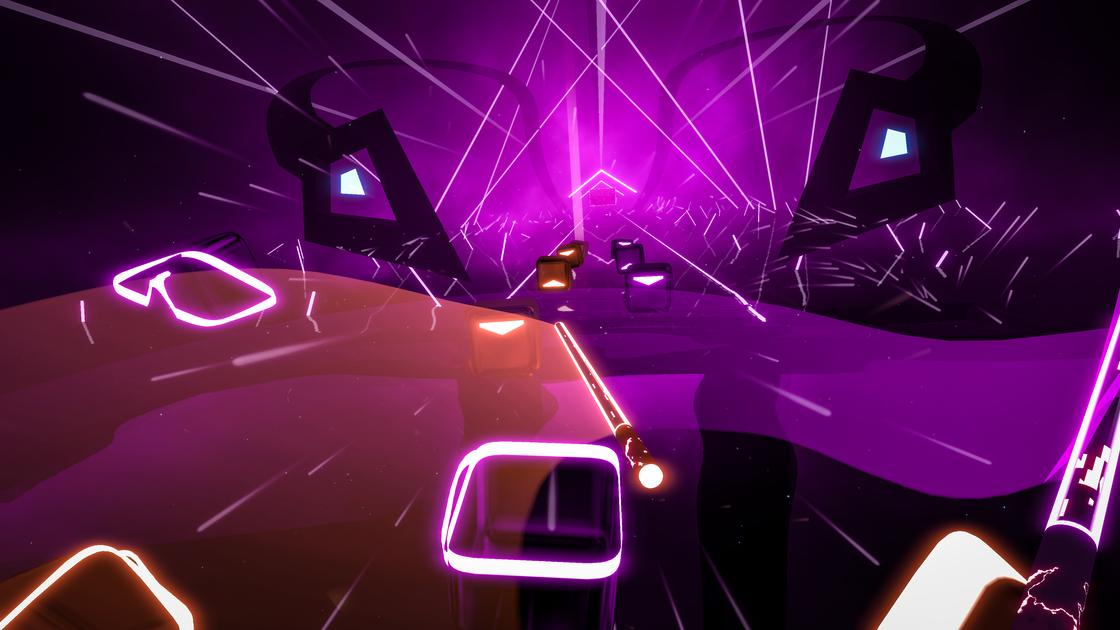 Beat Games, a small indie company—and not just of the meme variety—reminded us of ourselves for a few reasons: They have a revolutionary mindset and a deep love of both games and music. They fell in love with the song's catchy melody and high energy, and assured us "POP/STARS" would be a perfect fit for the game. The overwhelming enthusiasm Beat Games CEO Jaroslav Beck had for the song made us press forward with the mission of bringing "POP/STARS" to Beat Saber.
We only had a few weeks to ensure the song was ready to ship in the planned late-December patch. Beat Games got to work on the level design of the 'beatmap' while our EU Publishing team met to plan the launch strategy and sort out the needed approvals.

GLOBAL ULTIMATE
Because "POP/STARS" would be playable in Beat Saber for a global audience, not just in Europe, we worked closely with our colleagues at our LA headquarters to cover all the contractual obligations and make sure the team that designed K/DA were happy with the result. Just like the members of K/DA, we had to coordinate our choreography to be flawless.
Fun fact: During this process we discovered that Beat Saber had been dominating play time in the virtual reality game room on the other side of the Atlantic. We were clearly on the right track.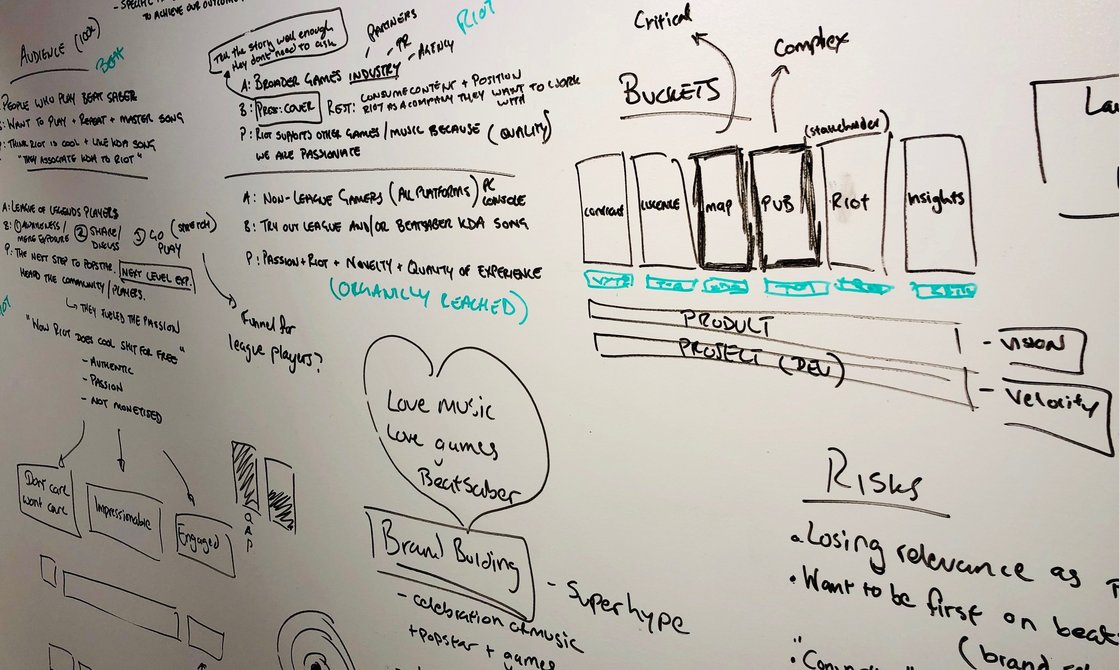 With just three weeks until the Beat Saber patch, we piled into a meeting room to map our publishing strategy—and review a few risks. What if the song had reached a level of saturation where players were tired of hearing it? Then they might not welcome an additional round of promotion. And the install base for virtual reality is still reasonably small, so what if we frustrated League players by promoting a VR experience that they had no access to? We didn't want anybody to feel like we were trying to pressure them into buying an expensive VR headset.
But the chance of celebrating the genuine love of music and games we shared with Beat Saber outweighed the risks. So we pushed forward to give players a one-of-a-kind experience with "POP/STARS."

FREE LAUNCH
The "POP/SABER project" (as we'd started calling it) landed in the December target patch on all the platforms that support Beat Saber—HTC Vive, Oculus Rift, PlayStation VR, and Windows Mixed Reality. The track was released for free so anyone who owned the game could try it.
Beat Games really went above and beyond to make the custom beatmap feel special for "POP/STARS." They added K/DA Evelynn's lashers to the map as well as a custom K/DA colour scheme. The song even featured a new difficulty tier, Expert+, to ensure a challenge for even the most hardcore players.
The team at Oculus mobilised in record time to create a mixed-reality promotional video featuring one of the real-life performers responsible for bringing K/DA to life. You've almost certainly heard of the concept of the win-win, which is something of a business cliche. But having Oculus make a premium piece of content that supported the launch of our song in Beat Saber was a win-win-win that benefited Oculus, Beat Games, and Riot all in one hacking, slashing package. Something like that almost makes you tired of winning... almost.
JOIN THE GAME
The Beat Saber project was a great reminder of what's possible with a lean, mean, motivated Publishing team. We were able to pounce on an emergent opportunity, craft a publishing strategy, execute the creative, and launch the Beat Saber "POP/STARS" level in just three weeks. I'm insanely proud to be able to work alongside individuals who can make something like this a reality.
Witnessing the player reaction to the Beat Saber track made all the hard work well worth it. "POP/SABER" grew from one of our teammate's VR nerdom into an entire campaign that had different game companies come together to make something really, really cool. It just goes to show you that it doesn't matter if you're based in an office on a relatively small island at the western edge of Europe. If your idea is good, we'll try it.
And who knows, maybe you'll have a chance to come up with our next big idea!
Main illustration credit to Arthur Bourgeais. Check out more of his incredible work on his ArtStation!