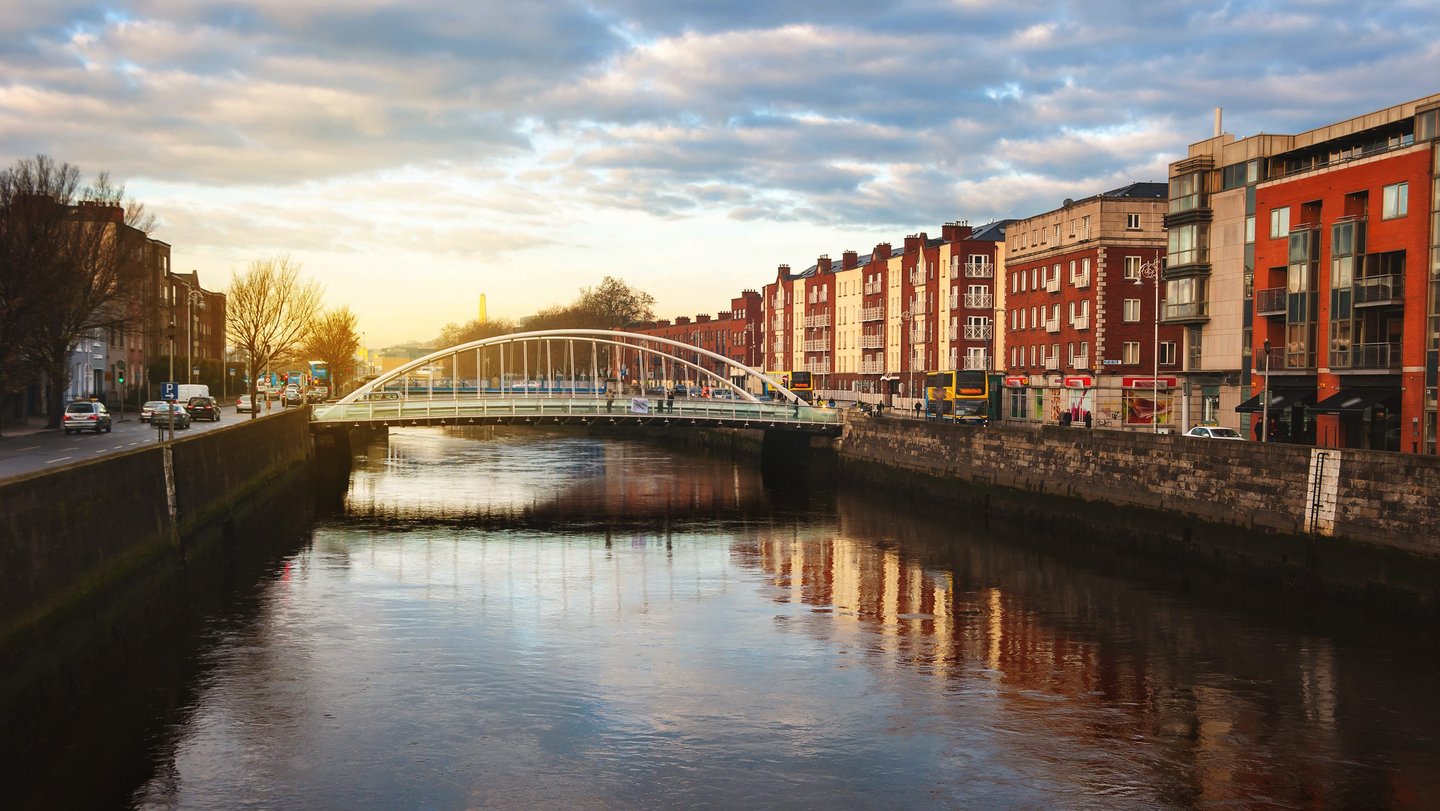 Our EMEA Headquarters in Dublin brings Rioters together from all over the world in order to foster local connections and forge strong bonds with the players in the diverse region we serve.
Our Europe, Middle East, and Africa (EMEA) HQ has come a long way since it was first opened above a Central Dublin restaurant in 2009. After a couple of moves, we settled into our new home: a three-floor, 4000m2 office that sits right across from the River Liffey in the heart of Dublin. Upon entering the office, Rioters and visitors are greeted with fan art from European artists and a blue LED path leading to a PC bang (naturally).
But that's not all. In addition to our EMEA Headquarters in Dublin, there is a Project Stryker facility dedicated to reinventing the esports viewing experience for fans worldwide based just 20 minutes away.
When the Dublin office first opened, it mostly housed teams focused on player support and localization. Now that the office has grown, it's expanded to include Rioters who work in areas like Network Operations, Engineering, Data Analytics, Player Insights, People, Finance, Legal, and Information Security, in addition to robust Player Support and Localization teams. Rioters in Dublin also work on some of our global teams who work across Entertainment, Publishing, and Games Studios.
The Rioters who work in Dublin come from many nationalities around the world and the culture in the office is as diverse as the regions they serve. With 137 countries and over two billion people across EMEA, having a variety of backgrounds and lived experiences helps the Rioters in Dublin speak to players across this expansive region. To make sure Riot stays close to where players play, eight other offices across EMEA from Dubai to Barcelona closely collaborate with the teams in Dublin.
In Dublin, Rioters love to give back to the local community and have worked with the Kildare Libraries & Arts services to support STEAM programs and educational initiatives across Ireland. When Rioters in Dublin aren't working you can find them out exploring the vibrant city and the beautiful nature of Ireland. Rioters in Dublin can often be found joining in activities across Ireland, from the Dublin Staff Relay held in the iconic Phoenix Park in Dublin to fun days out in beautiful castles and grounds across the country. If we're lucky, the social events even bring a bit of sunshine to the usually wet emerald island!
Explore Dublin