Pride Month has been an ongoing tradition for us as we believe it's important to celebrate and spotlight queer stories from across our community, both at Riot and among players. Though we've seen tons of progress in terms of acceptance and inclusivity, there are still many in the LGBTQIA+ community who face discrimination, harassment, and injustice on a daily basis and we believe there's still more work to be done.
How We Celebrated
Rainbow Rioters, our LGBTQIA+ Employee Resource Group, organized and hosted several events throughout June focused on education, celebration, and increasing visibility. Here are a few things they organized:
Rainbowside Chat
Some awesome LGBTQIA+ folks working in entertainment and video games shared stories with Rioters, asked questions, and discussed topics close to their hearts. Around the table we had Amanda Overton, Soha El-Sabaawi, and more.
Pride Stream-A-Thon
We held a stream-a-thon to celebrate and showcase our community of vibrant, diverse, and strong LGBTQIA+ content creators from across the globe. We had the opportunity to celebrate them, follow them, and connect with players from across the globe through this very special stream.
The Riot Ball
An annual Riot celebration of ballroom culture and education on its historical significance in the queer community. Rioters showcased submissions in creative categories to a live panel of hosts and an audience.
And More
Book Club: Between mugs of awesome and page turning goodness, a group of book buddies voted on queer literature to enjoy together.
Movie Watch Parties: With snacks in hand and great company too, we hosted several watch parties for Rioters to watch queer shows together.
Celebrating Pride With You!: Starting on May 17th, the International Day Against Homophobia, Transphobia, and Biphobia (IDAHOTB), we kicked off our season of Pride to celebrate and support LGBTQIA+ players and communities with bundles of content across all our games.
Beyond Pride Month
Our support for LGBTQIA+ Rioters, players, and communities doesn't end just because Pride Month is over. While great strides have been made for some, others still face great challenges. Until there's equality for all, we have more learning to do, more creators to uplift, and more stories to tell.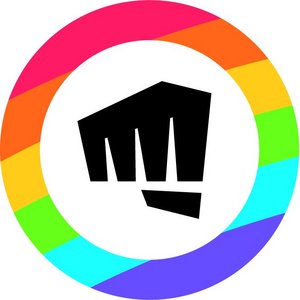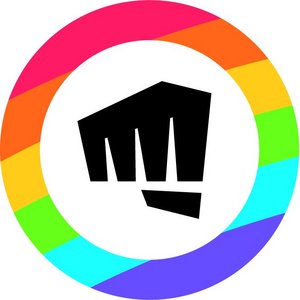 Rainbow Rioters
The Rainbow Rioters are Riot Games' LGBTQIA+ employee resource group. Their mission is to foster inclusive communities within Riot and beyond. They're also a group of magical humans that have colorful sparkle trails following them in real life. Legends say that the brightness of their glow is directly correlated with how many trophies they've snatched. Completely unrelated, but they're really bad at hide and seek.