You may have heard lately, but VALORANT is hiring! This year we've added a bunch of amazing people to the team and still have more than 70 roles open we're looking to fill.

Anyone who has been watching VALORANT Champions knows the importance of a good in-game leader (IGL). While Pujan "FNS" Mehta, Matias "Saadhak" Delipetro, and Kim "Stax" Gu-taek helped guide their teams to the top three finishes at Champions, our VALORANT team prefers a more OGL role. That's out-of-game leader, in case you were wondering.

But we have some amazing people who have been guiding VALORANT's vision since it was just a concept in the early R&D days. With the game popular around the world, we asked a few of our leaders to answer some questions about the game, working on VALORANT, and what the future holds.
---
First off, the question every VALORANT player has to make a choice on, Phantom or Vandal?
Andy Ho, Senior Director of Game Product Management: I love both! I love playing around the strengths of each one, and just mixing it up if I'm feeling hot or cold with one of them.
Nikki Lewis, Global Head of Marketing, Action Category: Vandal
Chase Swanson, Director of Game Operations: Vandal. I am constantly trying to improve my aim and how intentional I am with firing. The Vandal helps me focus on building that skill. That one tap headshot is just too satisfying. And it's also because the original Prime Vandal skin is the G.O.A.T. Fight me.
Arnar Gylfason, Director of Game Production: My brain says Vandal but my spray pattern behavior says Phantom.
Joe Lee, Director of Game Product Management: Phantom (run & gun is goated).
---
What is your favorite interaction with a VALORANT player, community member, or fan?
Andy: One interaction that stands out to me came from an early external playtest, before the game was even called VALORANT. After getting feedback from players over multiple days, one of the players stayed behind to say thank you.

The player told us their story of moving across the country and having to make new friends at school. They started playing League of Legends around that time, and ended up building a new friend group through it (who all still play LoL and attend live events together to this day). They were so excited about playing VALORANT with their friends, and hopeful that VALORANT would help someone like them in the future.

I can't emphasize enough how special the personal stories are to me. The joy and passion that players bring to our conversations are a strong reminder of what I'm here for, and what it's all about.
Nikki: I love Fnatic's roster. I follow several of their players' social media accounts like James "Mistic" Orfila and Nikita "Derke" Sirmitev. They're all so fun, especially Jake "Boaster" Howlett.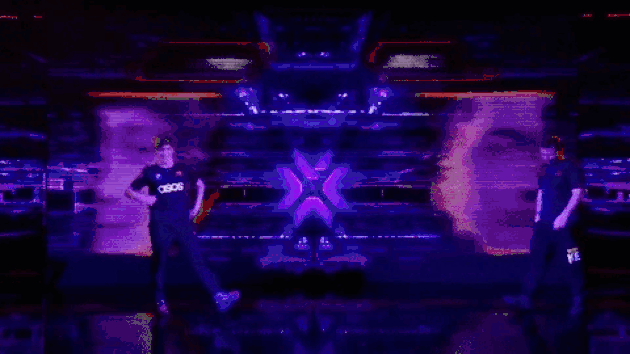 Chase: OMG the Cypher gun cam. When we released the Beta we were closely monitoring forums for bugs and odd character interactions. There is only so much you can test, especially with complex interactions between character abilities and maps. Our first group of VALORANT gumshoes found a way to equip a pistol into Cypher's camera and shoot players. It really was the best bug ever. And I am so appreciative of our communities creativity and collaboration to find those types of issues.
Arnar: My least favorite interaction was Spencer "Hiko" Martin trolling me by tweeting I was giving away gun buddies. My DMs are still slammed. Please stop.
Honestly I've had so many favorite moments both in-game and out of game that it's hard to pick one. I guess one of the most memorable ones was being able to attend Masters Copenhagen. Seeing the live crowd and getting into deep discussions of why EU > NA with a set of particularly dedicated fans was a ton of fun.
Joe: Early on, I would run into a lot of players who knew my handle because of the monetization work I did. You could see the recognition start to grow starting from when we immediately loaded into the game all the way to when they figured out I was the revenue guy. While everyone liked to meme on my work, they also were super fun and friendly to interact with in-game, especially when they realized I was their ELO.
---
What made you want to join the VALORANT team in the first place?
Andy: I've had a lifelong passion for competitive shooters, and tactical shooters in particular. I was inspired by Riot's player focused mission and dedication to tactical shooter players, and I am grateful that I got the opportunity to join the VALORANT team!
Nikki: One thing that I think really drew me to joining the VALORANT team is the incredible diversity of both the product and the team making it.
Chase: I had spent a decade in the games industry working on incredible FPS franchises. When I learned that Riot was exploring that genre I knew it was going to be something special. Riot's commitment to players was something that really resonated with me as a game developer, and I wanted to be a part of delivering on a gameplay promise that was crafted specifically for those players and the genre I loved.
Arnar: I joined when the team was still pretty small. What drew me in was a combination of my passion for the genre but more so the passion of the team that was there. It was filled with people with deep knowledge of the genre and a crisp understanding of what really mattered in getting things just right for players. Being able to support a team like that and get their vision out to the world was, and still is, incredibly exciting.
Joe: CS was my first real competitive game and got me into the tactical shooter space. My friends and I got super competitive and would play in tourneys and practice pretty much every night. When I playtested VAL for the very first time, I knew this game was one that captured the CS spirit while still innovating in many ways.
---
What is one thing you want potential applicants to know about working on VALORANT?
Andy: Our passion for putting players first is very real (which is true across all games and teams at Riot). We strive to have an "outside in" mentality, where we seek to understand players and to hyper-serve them. VALORANT is the player's game, and we are here to make it the greatest experience we can for them!
Nikki: We take Unapologetically Global (our unofficial motto) seriously and with a lot of joy. We delight in the fact we get to represent global cultures on their own terms.
Chase: Every day for the last eight years of my career at Riot, I've been working to uphold our promise to players. Every meeting, bug triage, and planning session is guided by doing the right thing for players. Time, cost, and quality are always a part of the conversation while we are making decisions, but at the center of all of it is the player experience. Riot's mission gives us that foundation and allows us to make the right calls for players.
Arnar: It's big. Not just the team or the game or any one part. Just the sheer scale of what you need to keep in mind for any given decision. How will this impact players in all the different regions we serve? Are there implications we need to work through with partner teams? What else in the game could this impact? What kind of player experiences will this create?
Having deep player empathy and understanding of what is important is so crucial for everyone on the team.
Joe: Might be buzzwordy but I truly feel the team is super collaborative. Designers are willing to listen to feedback even when you don't directly work on gameplay, data scientists are down to jam on competitive matchmaking algorithms, we're all here to help each other out to make the best game possible.
What is something you are excited about for VALORANT's future?
Andy: We are just getting started on this journey with players, and I am so excited about everything we've got coming up! I am especially excited about the future of competitive VALORANT, and bringing the game and the sport together as one unified experience with a revamped VCT structure and a team-based competitive system in the game.
I believe that VALORANT is at its best when you play the game as a team, and thinking about VALORANT as a team opens up a whole new dimension to the game. I am so excited for players to get to experience that in a formal setting, and to see new stars emerge!
Nikki: In the future, I'm really excited for more players to be able to experience VALORANT as we are coming to different gaming platforms!
Chase: I am excited about new players learning what VALORANT is and joining our community. The engagement and support from our players went way beyond our expectations and that collective group of past, current, and future players are going to help us define what VALORANT can and will become. Our players really do have unlimited power here.
Arnar: I'm excited for so many different things. The evolution of our esport, the continued expression of our agents and world, upcoming collaborations, and, of course, the evolution of the game itself. Discovering new gameplay spaces to experiment with, working with players to keep the game fresh, approachable, and fun while continually safeguarding the competitive integrity of VALORANT.
Joe: I feel like we're still just beginning. The game has been out for 2+ years now but the first two have been spent figuring out live service. The coming years should result in a more streamlined roadmap as we begin to pick up the pace on new feature development.
---
What agent has your favorite ultimate? And why?
Andy: Sage's Resurrection. It's simple, powerful, team-oriented, interactive for both teams, and requires good judgment to use well. It also has a wide range of outcomes for such a simple idea, which is a big part of what makes VALORANT special!
Nikki: Sova's Hunter's Fury. It's great at flushing people out from their hiding spot, and if they don't get away, they are as good as gone.
Chase: Brimstone's Orbital Strike. Throughout the years of developing VAL, Brim's ult had many forms (and looks), but it was always the prime example of a game changing ability that did exactly what Brim is meant to do, control the situation. Even after years of playing I am still learning creative ways to use Brim's ult to decide how a round will play out, and it really helps fulfill that Controller fantasy.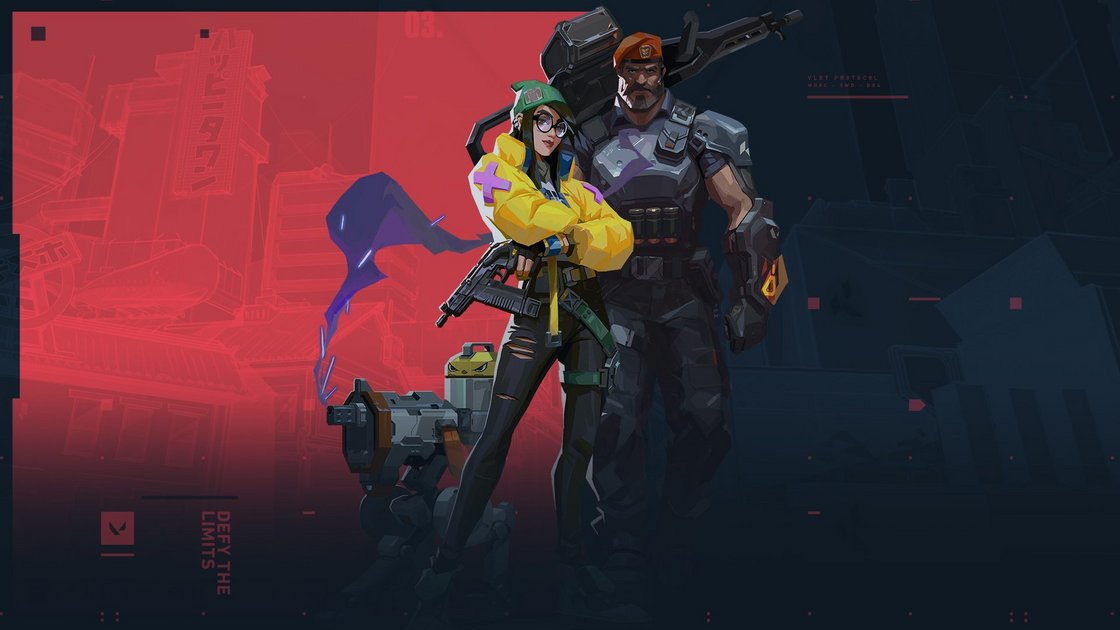 Arnar: Oof, this is a hard one. Killjoy lockdown creates so much play & counterplay opportunity. Players in the lobby have to ask, what ults are up to negate it? How do you bait it out? How do you use it for plant/post plant/retake? It's super fun. Then you have the mind games you can play with the Omen ultimate. But honestly my W gaming brain just wants to get a multikill with Raze's showstopper 99% of the time.
Joe: Jett's knives because I feel like it allows Jett to realize her ultimate power fantasy. Running and flying through the air while throwing knives and one-tapping the enemy team.
---
GG Go Next
Hopefully we asked some questions that you were curious about and the answers gave you some insight into what life is like on Riot's VALORANT team. Be sure to check out our Careers page to see all our open positions. Just select VALORANT from the craft list and the 70+ open roles on this team located in Seattle, Los Angeles, Reading, Shanghai, and Singapore will pop up for you to take a look at.
As Reyna likes to say: "The Hunt Begins!"