VAMOS. LET'S GO. For LOUD, Brazil's best VALORANT team and defending VALORANT Champions, vamos is a rallying cry, a celebration, and a moment of team unity. But, over the last few years, vamos has also become the centerpiece of a rather unlikely rivalry. It began when Stax, the in-game leader of Korea's top team in DRX, decided to adopt vamos as his own. This rivalry between the best of Brazil and the best of Korea has deepened match after match, vamos after vamos, on stages around the world.
So, when groups were announced for VALORANT Champions 2023, eyes quickly turned to the Day 1 matchup between LOUD and DRX. On paper, it's the methodical Korean squad with lineups upon lineups vs. the aggressive Brazilian team led by Aspas, one of the best aimers in the world. A rematch of the LOCK//IN semifinals, LOUD vs. DRX featured the talent, the history, the drama, and the shared culture that makes VALORANT Esports special.
"Regional rivalries just make esports more interesting," said Leo Faria, the Global Head of VALORANT Esports. "That's the beautiful thing about VALORANT, it's a global game. In VALORANT Esports, we've seen a lot of balance between both regions on the international stage and between different countries in the leagues. As we began to ideate on the esports scene, we knew that the shooter genre was popular around the world and we wanted to lean into that global player base and make sure players everywhere had the chance to compete in VALORANT esports."
Since the VALORANT Champions Tour officially launched in 2021, there have been nine global tournaments. Over that time, players from 32 different countries have finished top four in at least one of those tournaments. We've seen incredible players from Indonesia, Ukraine, Chile, Canada, Belgium, Japan, Croatia, Korea, Cambodia, Turkey, and Finland, just to name a few.
At Champs 2023, the pattern continues as the quarterfinals feature exactly two teams each from the Americas, EMEA, APAC, and China.
The Americas League is represented by North America's Evil Geniuses and Brazil's Loud; EMEA has Fnatic, with a roster of players spanning the entirety of Europe, and FUT Esports with their entirely Turkish roster; Pacific sees Paper Rex representing three countries in Southeast Asia and the aforementioned Korean giants in DRX; and finally, China sends EDward Gaming and Bilibili Gaming, who have quickly become fan favorites in Los Angeles. From Brazil to Finland to Malaysia, odds are good that viewers tuning in to VALORANT Champions will have someone close to home to root for.
"Esports, especially at the level of international leagues and global events, are about inspiration," Leo said. "You want someone at home playing VALORANT with their friends to have someone to look up to and think, 'That's amazing, I want to do that, too.' But if you're not represented, if you can't see yourself in that league, in that competition, it's hard to feel inspired. So when you're watching a tournament with teams from around the world, with players close to you, and they're playing well and winning matches, that's the magic of esports."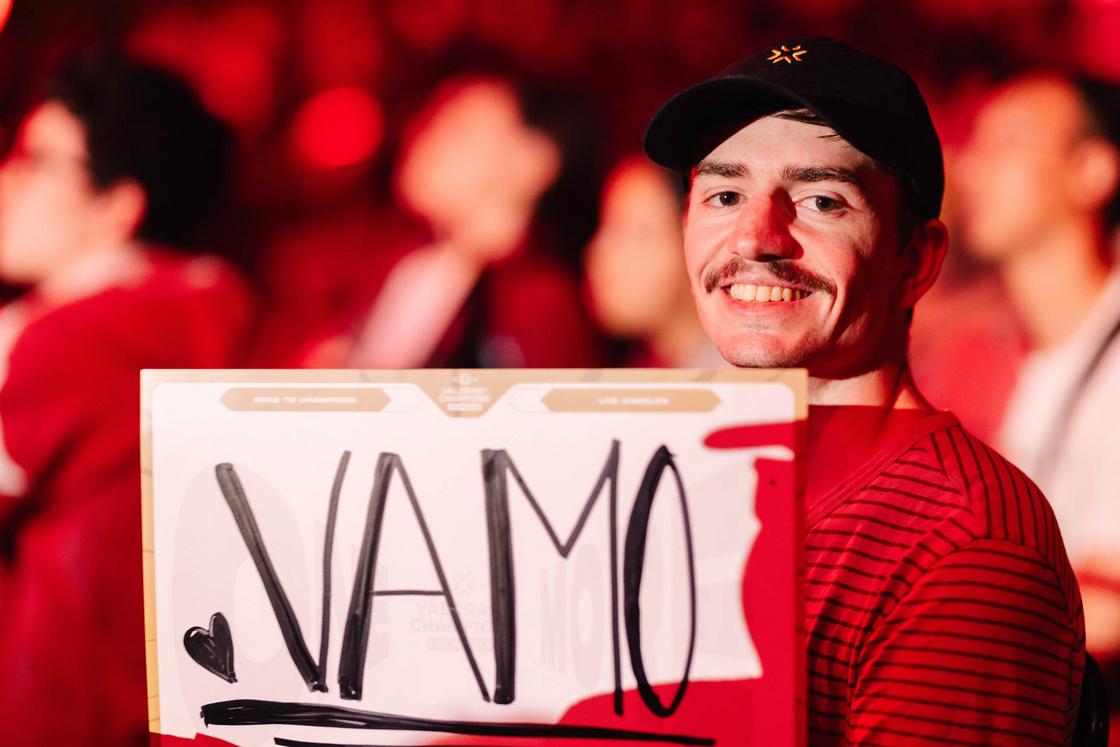 Building a Global Game
We've always placed a big emphasis on building games for global audiences, which was a big reason why League of Legends grew into one of the largest games and esports in the world. With VALORANT, the team had the benefit of all the knowledge gained from League and leveraged that early on in its development to foster a global mindset.
"We think about building an authentically global game from a few different angles," said Arnar Gylfason, VALORANT's Director of Game Production. "It needs to be globally accessible, globally resonant, and have global representation. With accessibility, we need low latency and access to 128-tick servers that level the playing field globally. To make VALORANT globally resonant, we wanted a game that's a bit lighter in tone and style than other tac shooters but we knew that we couldn't compromise the core focus and feeling of the genre. Global representation is equally as important to us, which in some cases can be viewed as culture or nationality but in other cases also represents music tastes or character relationships. All of these factors come together to make a game that people around the world enjoy playing."
While the esports team has placed a focus on building events and leagues that foster this global mindset, having talented esports players begins with having passionate players.
"VALORANT's popularity is pretty evenly distributed around the world," Arnar continued. "So many regions have a talented pool of players to pull from which we've seen play out in esports. With that representation comes the inspiration for more players from that region. Being able to resonate with someone you can root for on the global stage is very powerful for both fandom and motivation to engage deeper with the game and push that passion further. There are some regions that are known for having top contending teams in FPS games, but in VALORANT, anything is possible."
VALORANT has it all. There are amazing teams from historic breeding grounds of FPS talent like Brazil, the Nordics, and Eastern Europe, as well as countries seeing themselves on the global esports stage in tac shooters for the first time.
"In the FPS genre especially, you don't usually have games that are popular in both the East and the West," said Jake Sin, head of VALORANT Esports, APAC. "One thing that has really helped VALORANT be played around the world is that there are a lot of different ways you can play it. All the variables mean that regions develop their own playstyles and they find success using different formulas. That's a big part of why VALORANT has had this globally balanced game with teams popping off from all these different regions."


Tripling Down with International Leagues
The next chapter for VALORANT Esports revolves around these expansive international leagues that ladder up into a consistent schedule of global events. The decision to create these three leagues–Americas, EMEA, and Pacific–was aimed at reinforcing this global parity at the top level.
"For VALORANT, we started with a global structure for the esport and then divided that into regional ecosystems," Jake continued. "The goal is consistency across the leagues and the regions when it comes to rules, structure, calendars, and format."
Each league features partner teams that span the wide range of cultures, countries, and play styles that make up these broad international leagues.
"The goal of the international leagues is to have a tier-one competition that's polished for players in every corner of the globe," Leo said. "We wanted the league to feel truly connected to players across the entire region, so, for example, we didn't want the Americas league to feel like a North American league that happens to have a Brazilian team and a Latin American team. It starts with having multiple teams representing countries and then it's solidified by casting in English, Portuguese, and Spanish on site. That same model is replicated in the EMEA and Pacific leagues. Our goal is to have Brazilian fans, Japanese fans, and all other fans who feel the league is for them, even if it isn't being played in their country."
While the international league formats are still in their rookie year, some of the impacts are already being seen from roster construction to play style. In the Americas League, Sentinels have added two Brazilian players to their roster of North American standouts. In Champs, the historically methodical DRX squad seems to have taken a few cues from the aggressive style of their Pacific rivals in PRX.
"Having international competition, not just in major tournaments but also week-to-week, exposes teams to better gameplay," Leo continued. "We've seen that play out in traditional sports as well. While all the teams in the NBA play in North America, the rosters have become more and more global over the past few decades and the result is a new generation of international superstars like Luka, Jokic, Giannis, Embiid, and more. That's our goal with VALORANT Esports, we want a global game where players are exposed to international competition as much as possible. That way the whole world improves together, the next generation sees that representation, and we keep seeing this global parity at the top level year over year."
No one knows how Champs will wrap up. Will Fnatic finish off the triple crown? Will a team from the Pacific League finally break through and raise their first global trophy? Will one of the Chinese squads celebrate the game's official release in their country with a win? Or will one of the Americas teams capitalize on the home-field advantage? You'll just have to watch to find out for yourself–along with the rest of the world.
Watch VALORANT Champs 2023 on valorantesports.com, Twitch, YouTube, or wherever you like to watch esports. And make sure to follow VALORANT Esports on social media to never miss a clutch, a thrifty, or an Rb 3K.