League of Legends Worlds Returns to Korea
Rioters in Korea are Working to Make 2023 an Unforgettable Event
In 2023, Worlds returns to Korea for the third time. As the teams battle it out to hoist the Summoner's Cup, Rioters in Korea have been working all year to turn this Worlds into an unforgettable experience both outside the arenas and in. As Korean players often say: "일한다 라이엇!" Which translates to: "Now, Riot Games are working."
"I want my parents to know about Worlds 23, too," said Ricky Kang, the Esports Brand Marketing Team Lead in Korea. "League is huge in Korea, of course, but it is focused on the younger generation. When I joined this job, my parents said, 'What the hell is Riot Games?' I want to show everybody in Korea what Worlds is all about."
In 2014, the first time Worlds was held in Seoul, Mata and Samsung White reigned supreme, the second of five straight League of Legends Worlds titles won by a Korean team.
"My goal was to exceed everybody's expectations," said SG Yoon, Brand Manager for League of Legends Champions Korea (LCK). "When I was a student I went to the first Worlds in Korea. In the ten years since that Worlds, we've done a lot and I want this Worlds to be another great return to Korea and one that makes an impact on everyone around the country so they can have an experience like I did when I was a student."
World's second visit to Korea in 2018 wasn't quite as special for Korean fans. With five straight Worlds titles split between Samsung White / Galaxy and Faker's SKT, all signs pointed to a sixth straight back at home. Instead, no Korean team made the semifinals, the only time that has happened in Worlds history outside of the very first League of Legends Worlds.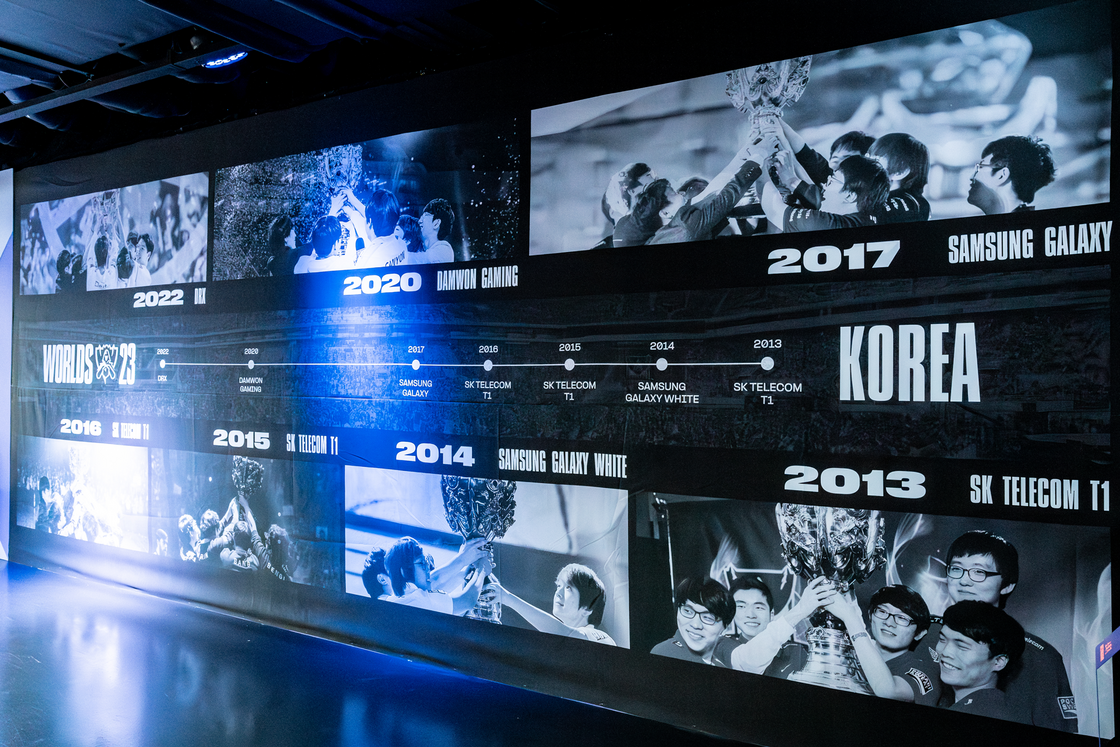 "Worlds 2018 was kinda a nightmare," Ricky said. "South Korean teams dropped out and couldn't even make the semifinals. Fans in South Korea are naturally always rooting for LCK teams so I am praying every night for the LCK teams to have the best possible finals viewing party with all the fans in South Korea."
With the semifinals looming, Faker and T1 will have to take down a giant in JDG to make the finals where the winners of the all LPL matchup of BLG and Weibo will be waiting. T1 is South Korean fans last hope as their battle against JDG will be the latest chapter in the storied rivalry between LCK and LPL.
"It's been an up and down year for LCK fans," said Mark Yoon, Esports Comms Lead in Korea. "Korean esports fans have a strong sense of vigilance and rivalry towards the LPL. After seeing the destructive power of JDG and BLG at this year's MSI, there was probably no fan who wasn't worried about the Worlds in Korea. But The Asian Games boosted the pride of LCK fans. When we beat China in the semifinals and eventually won the gold medal, we were gathered around the TV with our families during the biggest Korean holiday. When those players got their gold medals around their necks, I'm sure the majority of people who watched it subconsciously realized, "Oh, esports is bigger than I thought."
While Korea has long been the leader in esports, there are still plenty of Koreans who don't follow the games. On the heels of an incredible moment at The Asian Games, the team in Korea wants Worlds 2023 to be filled with events that reach as many people in the country, in addition to all the fans of League esports.
"Our team's biggest goal is to give players a wealth of unforgettable experiences at Worlds," said Elliot Kang, an Esports Community Manager in Seoul. "My hope is that this event will be a symbolic event that is part of the history of Korean esports. I joined Riot in 2012 and there were many challenges every year but those challenges made me dream. As we prepare for the event again this year, I want to see those dreams come true."
From the Finals watch party to a concert featuring incredible artists to a gaming booth that offers a chance for Korean players to play a bunch of games (including the still-in-development Project L) here's everything that's happening around Korea for Worlds 2023 and how the team in Seoul made it a reality.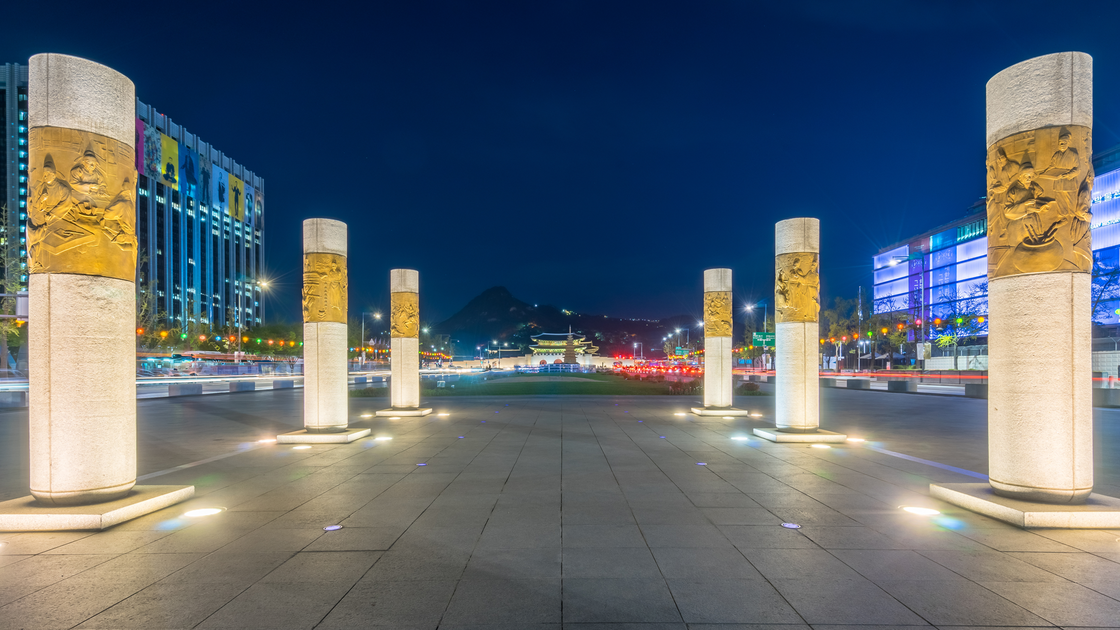 Worlds Fan Fest in Gwanghwamun Square
Date: Nov 16-19
Time: 11:00-21:00
In the heart of Seoul, the Worlds Fan Fest will be the Nexus for Korean esports fans to celebrate Worlds. From a Giant Teemo to a Riot Music concert featuring G-IDLE to game booths where anyone can play a variety of games (including Project L), the Worlds Fan Fest will be a special celebration of Worlds. While this event has seen teams across Riot come together, the local Rioters in the Seoul office have put in a ton of work to make Worlds Fan Fest as big as it can be.
"This is the biggest event I've ever done with Riot," Ricky said. "We're going to have a huge concert with a bunch of artists. We are expecting more than 10,000 people in the square. One of our goals for Worlds 2023 is to make a moment that lives on in esports history. Two decades ago tens of thousands of people gathered to watch the Starcraft finals on a beach in Busan. I want this Worlds to be remembered as an iconic moment like that one."
With aims of bringing Worlds to more people, the team in Korea changed their strategy a bit when it came to the events around the matches.
"The biggest difference between the previous Worlds and this one is that we're bringing the sport closer to the general public," Mark said. "But what's happening in Korea now is that these events are taking place in high-traffic hotspots, like Gwanghwamun Square, regardless of where the stadium is located, creating moments where people who might not otherwise be interested in esports and gaming can be introduced to the content for the first time."
We've got more information on some of the highlights below but to see absolutely everything happening at Worlds Fan Fest, check out this article on LoLesports.com.
Riot Music Concert at Worlds Fan Fest
Date: Nov 18
Time: 15:00-20:00
One of the biggest parts of Fan Fest is a massive concert with six different artists performing. Featuring music from Worlds 2023, covers of old Worlds songs, music from other Riot games, and more, here's the lineup for the concert:
(G)I-DLE: The popular K-pop group was part of K/DA as Miyeon and Soyeon provided the voices for Ahri and Akali in K/DA Popstars
Nicki Taylor: A gamer, voice actress, and the singer of Worlds 2016 anthem "Worlds Collide" makes her Korean debut
MUSHVENOM: The singer of DUDUDUNGA brings the TFT collab to a live stage for the first time
FT-ISLAND: The Korean band, and longtime League fans, will be covering "Warriors" the anthem for Korea's first time hosting Worlds in 2014
Alan Walker: The EDM DJ with a host of platinum records, and some great gaming remixes, will headline the show


"I'm looking forward to seeing the massive square filled with Worlds brands and players," said Elliot. "As it is the eve of the World Championship final, it is an event that we've put a lot of effort into meeting the players' expectations. The preparation process was challenging but the Rioters on the music team have provided a ton of amazing and dedicated support."
Worlds Finals Viewing Party
Date: Nov 19
Time: 15:00 - 20:00
While the teams battle it out in the Gocheok Sky Dome in Seoul, fans who aren't able to attend the match can head to Fan Fest for a viewing party to cheer on their favorite team with tons of other passionate fans. You can enjoy everything Fan Fest has to offer as the match plays on massive screens.
Riot Games Zone at Fan Fest
Last time Worlds was in Korea, Riot Games only had one game. Now there are five fully released titles with a sixth on the way. At the Riot Games Zone, that sixth title Project L will be available to play.
This is just the second time the unreleased fighting game will be publicly playable after debuting at EVO a few months ago. While the game is still under development, players will be able to throw hands in a demo version of the game featuring Ahri, Yasuo, Ekko, and Darius.


"I can't wait to see Korean players experience Project L for the first time," Elliot said. "A huge number of players are expected to wait for the experience on the spot. Plus, Kim Kwan-woo who won a gold medal in the recent Asian Games in Street Fighter V is going to be attending. I'm excited to see him playing Project L and see what he and all the other Korean players think of the game so far."
In addition to Project L, Teamfight Tactics will also be showcasing Set 10. Currently on PBE, the new set "Remix Rumble" promises to be one of the most unique sets the TFT team has ever cooked up.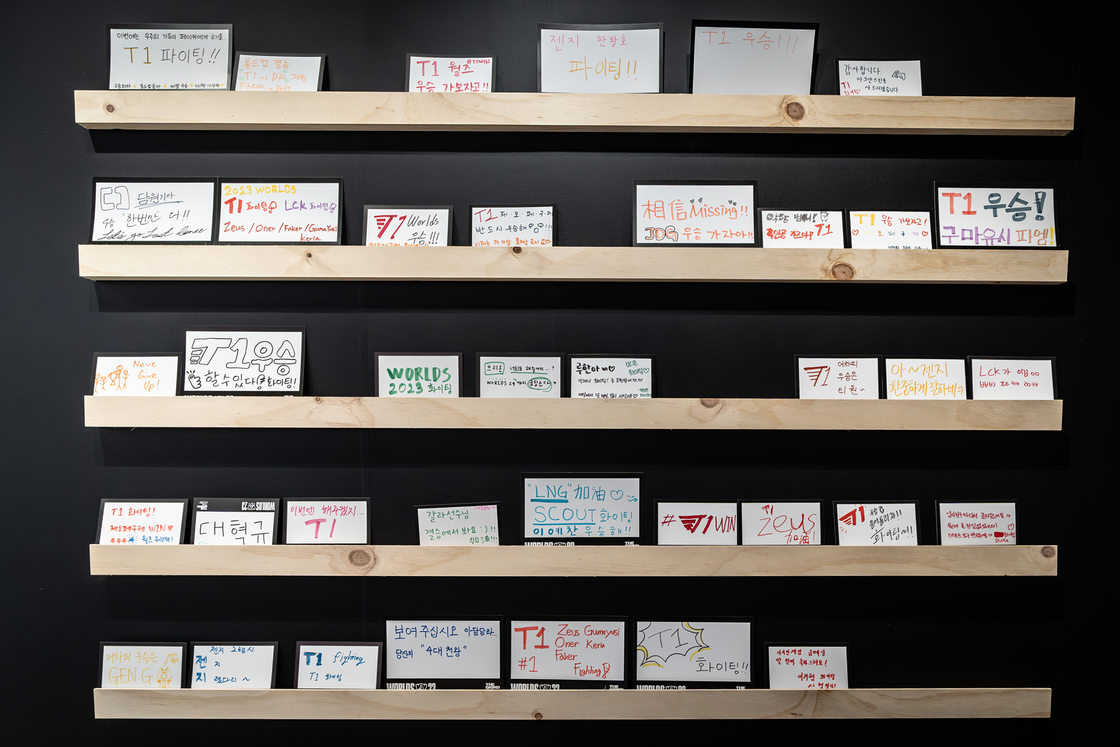 HiKR Worlds Playground
Date: Oct 2 - Nov 26
Time: 11:00 - 19:00
Over at the HiKR building not far from Gwanghwamun Square, the World's Playground has taken over the five-story building for the last month.
"Worlds playground is a place for esports fans to have fun," SG said. "We haven't done anything this big before. So hopefully fans can see how much importance we put on their experience for esports."
The HiKR building sees HEARTSTEEL take over the fifth floor with moments from the music video, a punching bag game, an ice cream truck photo booth, and HEARTSTEEL donuts in partnership with Knotted.
"Outside of Worlds, the HiKR building is a popular place for people who visit Korea because it's a hub of Korean culture and places for people to visit in Korea," Ricky said. "The Korean Tourism Organization sees that Worlds will bring people to Korea so they let us use it for free and helped us build it into the Worlds Playground for the duration of the event."
Since the World's Playground was opened at the beginning of the Play-In Stage, tens of thousands of people have visited the building to experience the events and meet with other esports fans at HiKR.
"The best thing about doing this is seeing the emotions that people experience when they visit," SG said. "We put in a lot of work and thought into these things but it's meaningless if people don't come, enjoy it, and share it with their friends on social media. We've seen a ton of people come out and share it, on social media we've seen a lot of people use the meme 'Now, Riot Games are working' in a positive way, which has been really nice to see."
Be sure to catch all the action during Worlds on LoLesports.com or wherever you like to watch esports. If you're in Korea for Worlds, we will see you at the Fan Fest, HiKR, and Gocheok Sky Dome.