It's hard to believe I've been with Riot almost a year now. When I started, I said that Riot was hurt, not broken. As I reflect on the past year though, I now realize it was a bit of both. Rioters felt let down by leaders and leaders were disappointed that in spite of our best intentions, we did not always get it right. And with all of our story playing out in the media, our spirit was broken.
But one thing I can say with conviction is that Rioters have heart. Over this year, I have enjoyed connecting with these passionate human beings. I have laughed with them, sometimes cried with them, and more importantly learned from them. Through both our triumphs and challenges, it was the passion for sparking joy for players that was the heart of Riot.
When I talk to leaders about diversity and inclusion, one of the things I tell them is they have to get comfortable with being uncomfortable. Through discomfort comes learning and growth. I think that has happened for Riot and I know that has happened for me.
I struggled at first with how to best capture my experience, but recently I realized that a question I've been asked repeatedly over the past year provides the perfect lens through which to understand my tenure so far.
Back in October, Riot participated in the Grace Hopper Celebration, which serves as a hub for women in tech, for the first time. We brought 25 Rioters to Orlando with the goal of attracting new, great talent. Even having been to the Celebration before, I was more than pleasantly surprised by what GHC has become. In fact, there were over 25,000 talented young women excited to work in tech, 2,000 of whom met us and wanted to know more about working at Riot.
On our first night, Riot sponsored a fireside chat where I was asked the one question that has come to define my first year at Riot: with everything that's out there in the media and beyond, should women worry about working at Riot? At that moment, I had 200 young women essentially asking if Riot was a safe place that would support their career growth while protecting them physically and emotionally. The following reflections represent a few of those I shared (and some others I wish I'd shared) that provide a candid summary of my experience as I approach my one-year Riotversary...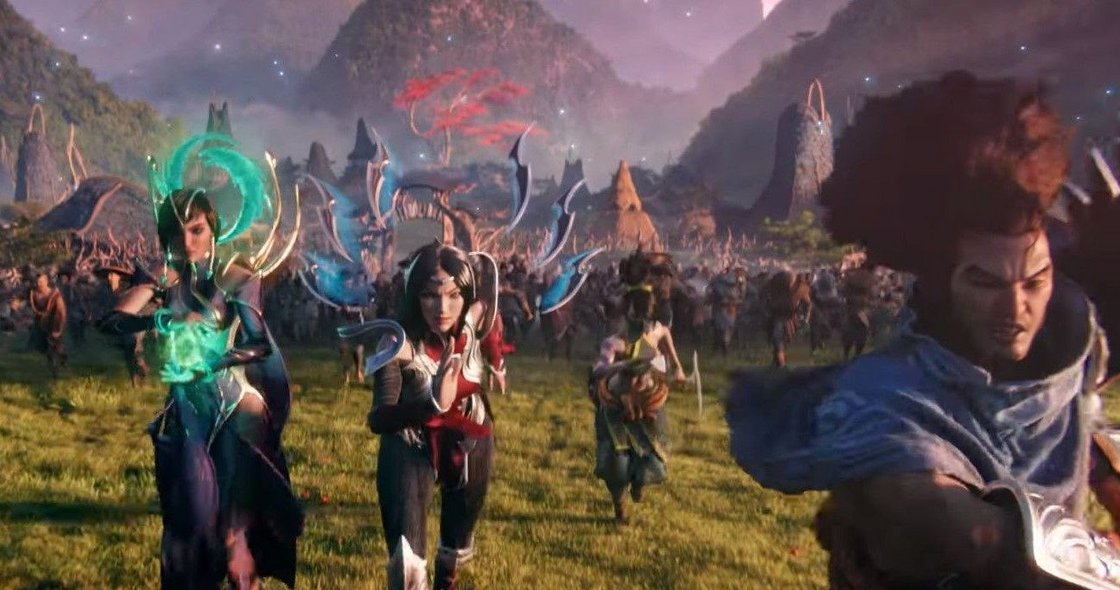 Being a woman of color in leadership. There are so few role models for people who look like me in corporate leadership, perhaps it's no surprise I had no roadmap on how to operate or show up. Considering the fact that I'm in a role whose job it is to drive healthy disruption (Chief Diversity Officer), I am extremely passionate, and driven, I wasn't sure how the leaders would perceive me or accept me. Would they view me as too aggressive? Too angry? Not a team player? These are all too familiar labels that have been attached to women, especially women who look like me.
Despite my uncertainty, I made the decision to forge my own path and be myself unapologetically. That meant I would speak up, share my ideas, and leverage my experiences not only from a diversity and recruiting perspective, but also as a skillful leader who had something to offer. I reminded myself that I wanted to be a role model and hopefully create a path for the next generation of leaders.
As it turns out, I have had a great experience with Riot's leadership team. I have learned from them and I hope they have learned from me as well. We may not always agree, but my perspective is valued and heard. Together, we have been able to make progress, while I have been able to remain true to myself in the process. If you are going to be at the table, then you should be at the table, full stop. You are enough.
#RiotWalkout. The walkout was one of the major tests of my tenure, and it took place when I had only been on the job for about two months. To be honest, my feelings were mixed. As a mother and a woman, I was proud of the Rioters who had the courage to speak their truth (I feel I was not that brave early in my career). On the other hand, it was hard to watch our situation play out on such a public stage when I was still new and was not yet familiar with the pain points for Rioters. In the end, I decided to ask the organizers if I could attend the walk-out. I felt it was imperative that I show up not only to support their bravery, but to learn from their unique perspectives as well.
While the walkout represents a difficult period in Riot's history, it also served as a great source of hope for me personally. I saw firsthand that Rioters care deeply for one another, and will not hesitate to speak up for their coworkers; Rioters really want the company to be the best workplace for everyone.
It was that positive support that motivated me and the rest of the leadership team to work with the walkout organizers and create a council that could help us address evolving issues. Even in tough situations, no matter where you are on a particular issue, it is important to listen for understanding and make relevant changes. I hope Rioters felt heard and that our changes helped begin the process of rebuilding trust.
The Launch of Senna and Qiyana. I felt so proud as I watched the trailer for Senna (our first black female champion) and the launch of Qiyana (our first Latinx female champion) for the first time. To see people who look like me in the game, let me know that our stories matter. We cannot continue to underestimate the power of representation. Champions like Senna open up the League of Legends world to a whole new audience because, finally, the champion on-screen is reflecting that player's own experience.
Both of these champions are the best manifestation of the business case for diversity, inclusion and collaboration. The cooperation between our artists, narrators, designers, and the Riot Noir employee resource group typified how D&I empowers a team to come together and create the strongest and most meaningful work. It took the artists' willingness to be open and vulnerable to learn what they didn't know, and the pride of our black Rioters to want them to get it right. Together, they created a champion that was not only bad ass, but one with which players could authentically and instantly connect.
Following Senna's release, I attended a panel discussion about her creation at a Riot Noir event. My favorite quote was from a Rioter who said, "this experience taught me that we don't have to default to white." Kudos to Riot for making space for different stories to be told in the land of Runeterra.
Experiencing both the L10 and my first World Championship. All I can say is "wow." I am so grateful that I got to experience the spectacularness (yes I know that isn't a real word) of the League's 10 year anniversary along with the Season 2019 World Championships. Full disclosure: I am not a gamer (yet, but I'm learning!) and I kept hearing both events were going to be great experiences, but I had no idea how much pride I would feel being a part of this community.
During our 10-year celebration, I sat in the audience for our Sao Paulo L10 event and saw players go wild as we shared news about the future of League, and announced our new games. In that moment, I saw the magic that is Riot.
Shortly after, I went to Paris to experience my first World Championship, and watched 15,000+ fans cheering for their favorite team (sorry, G2). It was also thrilling to watch Eefje "Sjokz" Depoortere and Indiana "Froskurinn" Black commentating. Their expertise, along with their histories of battling sexism in the esports space, inspired me to redouble my efforts to invest in understanding the gaming world.
Overall, the flawless execution of L10 and Worlds was mind blowing. I got to see the company come together with pride and renewed spirit, which are emotions that we needed to experience as a company. Frankly, I was unprepared for the level of dedication and passion I observed among Rioters who were tasked with carrying out these impressive endeavors. I learned firsthand just how important it is to bring joy to our players, and how it's an essential element of Riot's culture.
Riot's COO. I frequently get questions and comments about Scott Gelb, Riot's COO. Some are simply curious, while others question if Riot can truly be serious about change with Scott as the COO. I understand the question. When I was considering taking the job at Riot, I met with every leader, and my conversation with Scott really stood out. He asked me how Riot was going to continue to attract great, diverse talent. He asked me if I believed we could truly solve Riot's problems. And, most importantly, he asked whether I would stop there, or if I shared his ambition to tackle issues facing the gaming industry at large.
It was after that initial meeting that I read about Scott. The person I met was very different from the person that I read about. Having said that, I understand people are skeptical about Scott based on what they've read. I initially had doubts. But as I've gotten to know Scott the person, and work with him, those doubts went away. The memes don't represent the person and leader that I have come to know. From everything I have read, I can tell you that not everything reported in the media is true. Scott has become a valued partner and is one of my go-to leaders when I need to move an initiative through Riot's approval channels, because I know he is a champion of needed change. He has become perhaps one of the strongest champions of diversity at Riot.
In the end, to me, Scott is proof that a person can learn from past mistakes, grow, and be a champion for change. In this era of cancel culture, I encourage each of us to be open to form our own opinions. My grandma used to say that when someone shows you who they are, believe them. I'm glad I gave Scott the opportunity.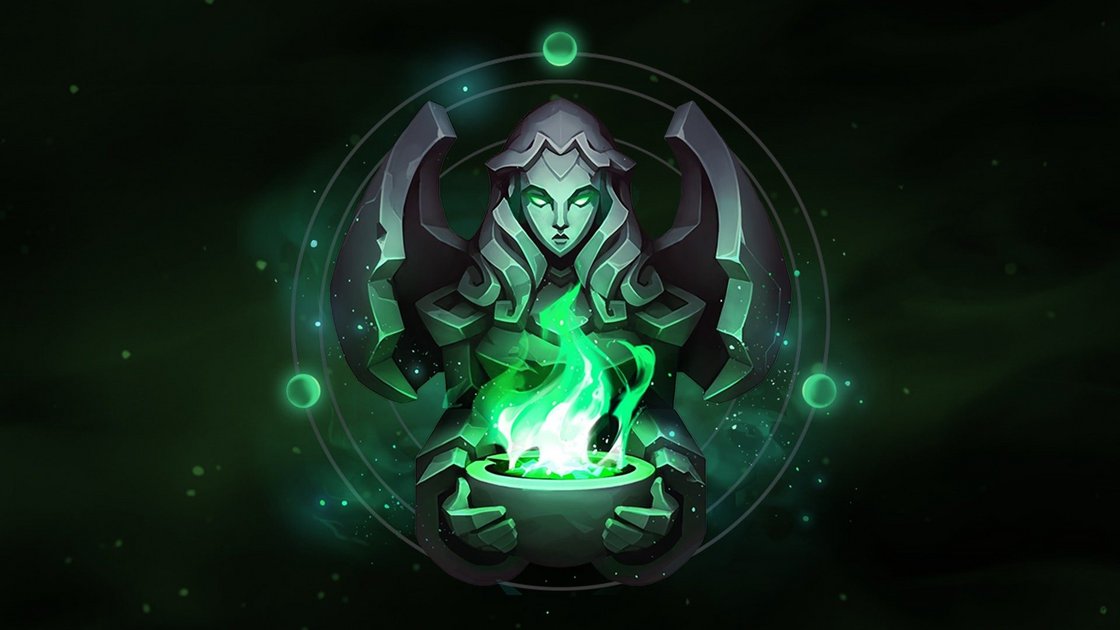 Progress not perfection. My first year at Riot has been a rollercoaster to say the least. I have learned a lot, but the most important lesson I've learned is that improving culture is hard, and there is no silver bullet to drive change. Every Rioter, with every interaction, has to work at this every day. We have to celebrate the small wins, learn from mistakes, and not take our proverbial foot off the gas.
We've owned our past and every day we're evolving, but there are a lot of ways to measure progress to see how far along we are in that journey. My favorite is a very simple one. I often ask women at Riot whether they would recommend Riot as a place to work to their friends and family. While we're still early in the journey, more and more I'll hear a yes. More than any survey or any metric, that's what gives me confidence we're making progress.
I like to believe crises can be a catalyst for change. The journey evolving culture and D&I is not a sprint, it is a marathon. While we are not perfect, I am proud of the progress we have made over the past 18 months. We will continue striving to create a culture where Rioters can be their best selves doing their best work. A special shout out to Rioters hanging with us.
#togetherweareriot