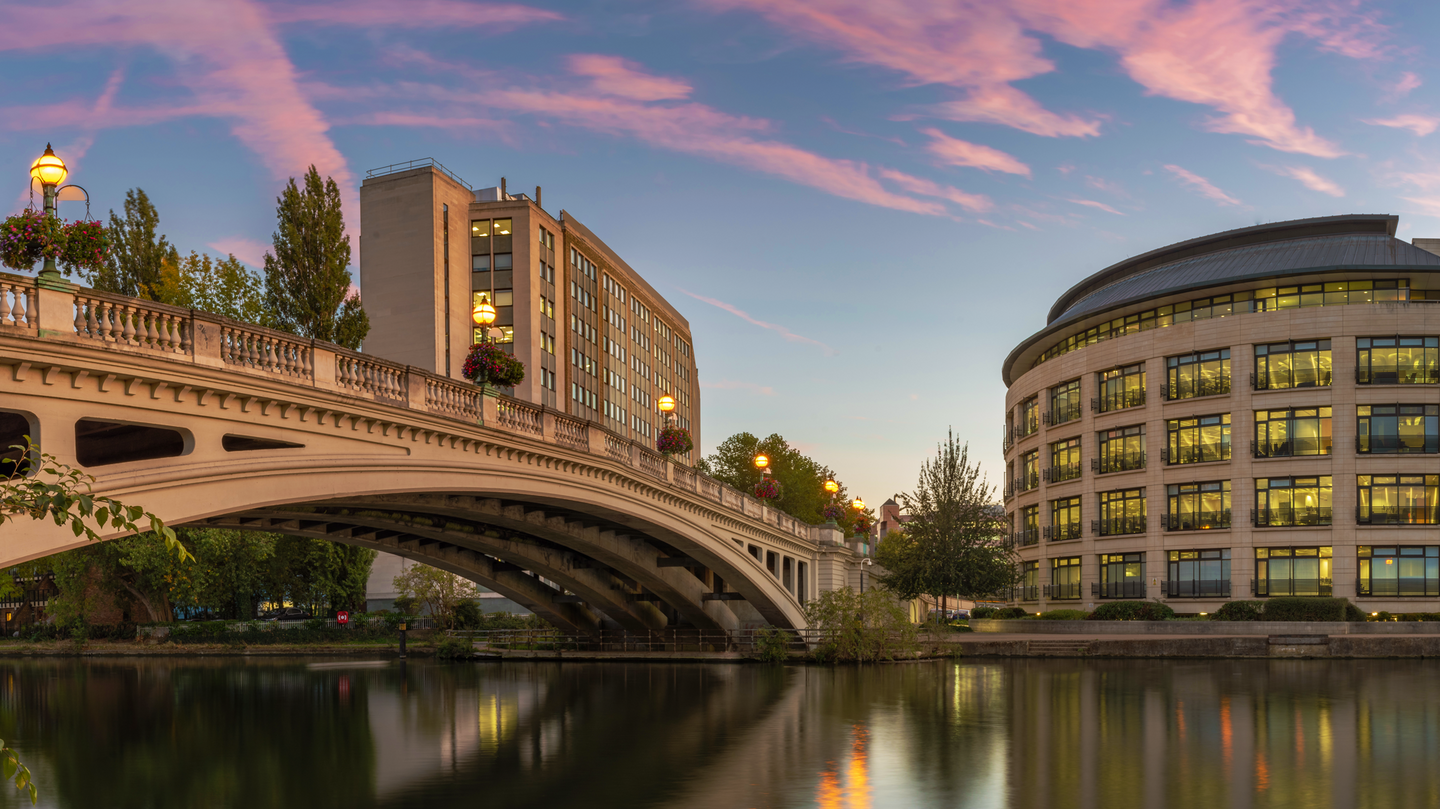 We strive to deliver authentic and resonant experiences that inspire and delight Riot audiences across Europe, the Middle East, and Africa (EMEA).
A place of learning, technology, and culture, Reading is annually rated among the top 10 places to live in the UK due to its scenic location in Berkshire's Thames Valley, high quality of life, and great connections to central London. So when we looked for the perfect location to build into one of our central hubs serving EMEA, Reading stood out.
We have two teams in our Reading offices. Our EMEA Publishing hub, working closely with our country offices, tailors our games for players spread across 88 countries home to 1.3B people. Eight teams in seven different countries collaborate with the EMEA publishing team. In 2021, our team delivered the largest EMEA publishing effort in Riot Games history for the release of Arcane.
Our country offices are spread across EMEA and each team came up with their own unique way of celebrating Arcane. In Dubai, a projection lit up the Burj Khalifa, in Stockholm, a slightly terrifying statue of Jinx's monkey greeted metro riders, in Prague, pink mist unfurled over the city center. And that was just the beginning. Our country offices led the way, identifying what worked well for their region. In Reading, the EMEA publishing team coordinated and collaborated with each country office to put on 27 of these moments across 18 major cities.
The Reading office is also home to our Northern Europe publishing team which builds relationships with players in the UK, Ireland, and Nordic countries. From communications to competition, and everything in between, our Northern Europe team seeks to amplify local connections between players and our products.
We originally planned for the Reading office to open in 2020 but were delayed due to the pandemic. We launched Arcane in EMEA working almost entirely virtually. In 2022, the office officially opened and both our teams in Reading moved in. Whether it's supporting the wide range of communities across EMEA or the local communities in Northern Europe, our Reading office always puts players first.