The month of February is an annual celebration of achievements by African Americans and a time to recognize their central role in US history. At Riot, we believe in continuously raising the bar for diversity and inclusion and advancing our industry by making video games safer and more representative of the global community. We decided to celebrate Black History Month by honoring Black Excellence in Gaming & Entertainment. Riot Noir, our Employee Resource Group that supports Black identities and allies, along with our Diversity and Inclusion Team pulled together a month of activities to explore and celebrate Black Excellence across our industry:
How I Made My Momma Proud
Riot Noir members shared stories of how they've made their mom and family proud in their careers, shared reactions from friends and family to their career in gaming, and lent advice for those interested in joining the industry.
Riot Noir Presents: Celebrating Black Excellence in Esports + Q&A
A livestream highlighted the work of Black pioneers in the fighting game community (FGC). The panel explored how authentic Black voices have helped shape esports, the challenges of leading communities in intersectionality, and what esports and the industry as a whole can learn from the FGC.
George Oliver, Technical Game Designer at Riot Games
Tony Cannon, Senior Principal Software Engineer for Project L at Riot Games
Jeannail "Cuddle_Core" Carter, Professional Tekken 7 Player
Malik Forté, MC, Writer, and former pro player
Thriving Together by Playing Together, A BHM Community Trivia and Game Night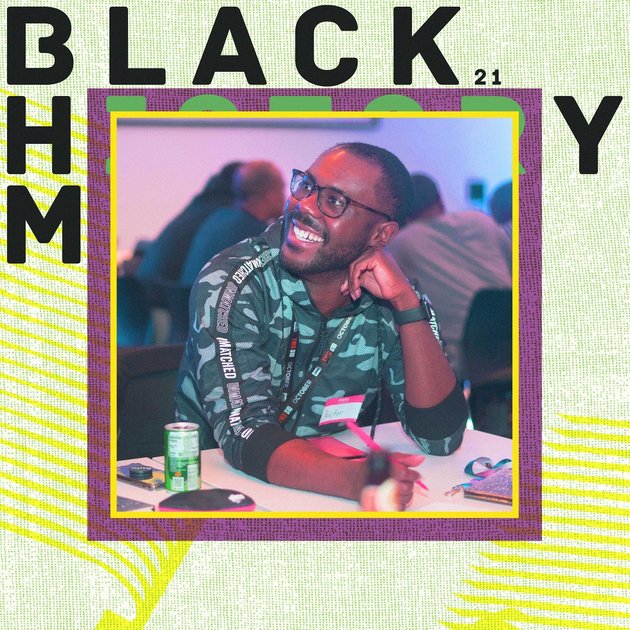 Riot Noir members came together for a day of fellowship to express their love of gaming and trivia. With help from the LA Events team, Riot Noir hosted a trivia session, followed by a custom Black History Month-inspired game of QuipLash.
"As the Executive Sponsor for Riot Noir, I'm proud to support Riot Noir's Black History Month efforts to inspire all Rioters with the achievements of the Black community in our industry, and to educate broadly on what the future of entertainment looks like through the Black lens," says Co-Chairman and Co-Founder Marc Merrill. "We want each Rioter to leave both inspired as an ally and motivated to integrate what they have learned into their future innovations in our industry.
Staying Engaged Beyond Black History Month
Riot Noir is committed to amplifying Black voices and increasing representation at Riot and across the industry. Their impact is made through fostering professional development, increasing community partnerships, and encouraging interaction and relationship building across Riot. They partner with teams across the company on how to best express Black characters like Phoenix and Senna, connect with Black leaders in entertainment, and support current and upcoming black professionals in games and tech.
We'll continue to learn how we can support the future of inclusive gaming and entertainment through the lens of Black industry leaders. We'll also continue to celebrate the achievements and ambitions of Black industry professionals in gaming and entertainment, especially the entrepreneurs and trail-blazers who inspire all Rioters.
We're proud to support our communities and ERGs like Riot Noir so they can directly contribute to diversity and inclusion efforts at Riot and enact change in the industry as a whole. We're excited to share more about what our ERGs are up to throughout the year.