In June 2020, we pledged $10 million toward investments and startup programs focused on underrepresented founders in the gaming community. At the time, it was just a commitment. Now, it's taking form as the Underrepresented Founders Program, and we're excited to talk about our first partnership.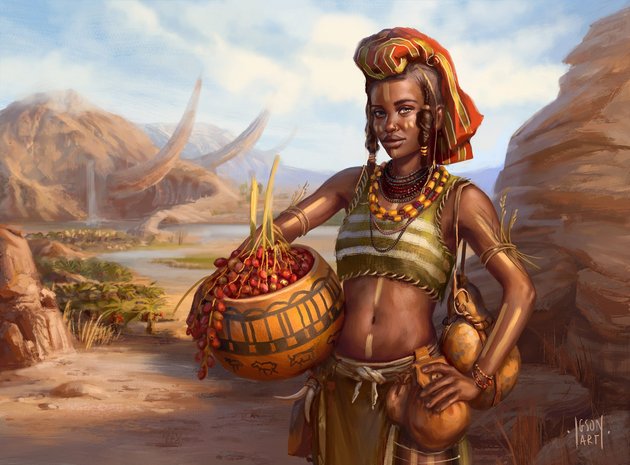 The first developer to join the program is Twin Drums, an indie developer in Berlin, Germany. Having started as a small indie company ourselves, their vision and goal to create an authentic experience for underserved and underrepresented players is something that resonates deeply with us. Their debut game, The Wagadu Chronicles, is an Afrofantasy MMORPG that puts roleplaying above all else. The game's world is also available offline as a 5E Dungeons & Dragons campaign with a 300-page guide book that's free and ready to play. You can check out their Kickstarter to keep up-to-date on The Wagadu Chronicles milestones and developments (and to support them by helping to build out their community and learn more about their game's vision).
When we were first introduced to Twin Drums, we were captivated by the world they're building. We're thrilled to work with Twin Drums as they build this experience for their players and we know that we will learn as much from them as they do from us. We could go on endlessly about how excited we are for The Wagadu Chronicles, but we think their video speaks for itself:
Building an Inclusive Community Together
Game development isn't easy, and systemic inefficiencies and inequality create even more obstacles for underrepresented founders. That's not acceptable. We want developers to focus on making games rather than figuring out how they can afford expensive software or dev kits, navigate legal red tape, or make the connections required to bring their ideas to market. Twin Drums is our first partner, but there will be more, and this is how we think we can help:
Funding: A several-thousand-dollar dev kit, game engine, or program shouldn't stop a passionate team from bringing their vision to players. And that doesn't take salaries, health insurance, or office overhead into account. We want developers to worry about making games, not rent. Whether it's through equity or project financing, any funding we provide will always put the developer first.
Education: Founding a company is difficult, and we don't all have a team of lawyers who can answer our legal questions. So we're bringing the years of experience we have in the games industry (and our lawyers) to the table. That means mentorship, training, and support from all disciplines and skill sets.
Access: Unfortunately, having the right connections can make or break a project. We can give underrepresented developers access to the combined knowledge of some of the best devs in the industry, both in Riot and elsewhere. Whether it's answering questions about design, business development, or just providing mentorship, we're committed to amplifying the voices and talents of our community.
But we're just a single company, and we're not necessarily experts in this space, so we're teaming up with a few key partners to amplify our impact. Over the next few months, we'll be sharing news of additional partnerships and how we will combine our resources with existing champions of diversity in the industry.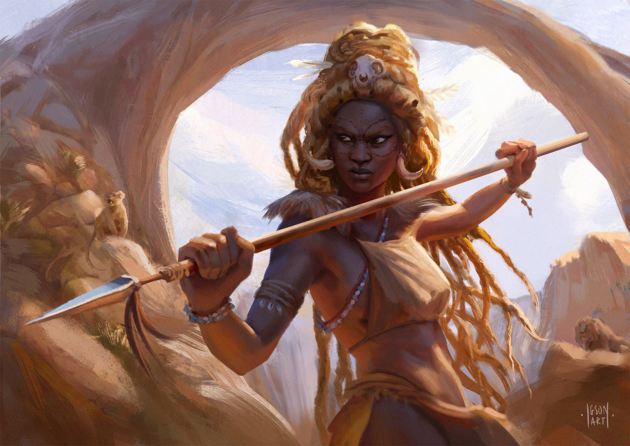 Moving Forward
It's dangerous to go alone and we know that we're not going to solve underrepresentation in games by ourselves. We can only affect the change we want to see when we work together. Our goals for this program include finding the right partners that share our vision for making a positive change in this industry. From other established developers and publishers to nonprofits and co-ops, we know there are people out there who have been supporting underrepresented developers longer than we have, know their problems better than we do, and can provide guidance we can't—and we'd love to work with them and learn from them.
While we aren't ready to directly accept applications for additional development partnerships yet, we're in this for the long haul. We've already identified one partner who will help us find and support more developers than we ever could on our own, and we can't wait to tell you more about them soon. This won't be the last you hear about us on this topic, and we'll be sure to let you know when new partners join us. Until then, we'll be keeping an eye out for exciting opportunities, and waiting to play your games.
We'll share progress on The Wagadu Chronicles when it's ready, and keep you updated as more developers and partners join the program. For now, you can follow The Wagadu Chronicles on Twitter or check out their Kickstarter.