Back in January, I wrote a little (maybe a lot) about how Riot works and what's ahead for the next five years. In the article, I talked about how choosing our strategy was a little like the choice of whether to queue up again after a win.
I heard a lot of feedback that you appreciated the transparency and a look behind the curtain, so I've been wanting to do something similar. At first, I wasn't sure what to write about next, but then, a few weeks ago, after two+ years of remote all-Riot meetings, we were finally back together in person for a biweekly gathering we call Campfire.
The experience of being back together inspired me to reflect on:
Why we're going back to hybrid in-person collaboration;

The new offices we're opening to support that collaboration;

Taking the whole company to Barcelona to ease back into face-to-face after two years of screen-to-screen;

Welcoming (back) Marc Merrill as President of Games (PoG); and

The outcomes of the Queue Dodge program we announced in January.
Any day now…maybe any hour now…I'll be heading out on paternity leave so this is going to be my last of these for a little while. When I'm back, I want to write about the importance of parental leave, healthy work-life balance, and why Americans are crazy for taking as little vacation as they do (sorta joking…sorta not).
I want to say up front that while we at Riot are going with a hybrid work model (two days anywhere, three days in the office), this isn't meant to be instructions for how to do it or an argument that everyone should do it. Totally remote work is a fully viable solution for many companies. At this point I don't believe the debate is what model is best, but instead what is best for each specific company.
There are companies embracing fully remote, companies like us who are pursuing hybrid, and companies going back to the office five days a week. So, to pick another metaphor, making a call on how to approach remote, hybrid, or fully in-person work comes down to choosing your lane. The best companies won't be the ones arguing that everyone should follow them, but instead will be the ones that pick a lane and work to be the best in that lane. Below I talk about why we picked the lane we did, and why it's the right one for us.
I should also note that all of the below is written with the expectation that we hit a point where COVID is manageable. COVID continues to be an evolving situation to which we're regularly adapting and one where we aren't the experts. We're relying on the advice of a network of local health officials, so I'm going to focus not on how to return to work safely, but more so on why it's worth doing for Riot during the times when—and the locations where—we safely can.
Playing games is better in person and so is making them
Whether it's on a couch, in a PC Cafe, or in front of thousands of screaming fans, gaming in person can deliver an experience that online can never match.
Similarly, and for similar reasons, we believe that for us, making games is better done IRL too. That's why we've decided to embrace a 1-3-1 hybrid work model, with Mondays and Fridays as our flex days. We chose to pick which days folks should be in the office to make it as easy and painless as possible to schedule meetings and collaborate across teams without having to guess who will be in the office when.
Does it get your blood pumping to hear the ace sound in VALORANT? Do you get that rush of adrenaline for a level-up in WoW? Does scoring a goal in FIFA make you feel like a pro?
Getting these moments just right can collectively take hundreds or thousands of hours with everyone from engineers to game designers to artists to sound designers to QA to narrative writers to…so many more. But when you nail it, the sky's the limit.
Things like getting feedback by asking people to look at your screen, being able to iterate live with someone around you, and reading the body language of someone not excited about your plan are all extremely valuable and much more helpful to do in person. Creating the team environment to make it possible is easier in person too: building trust to make safe space for everyone to speak, addressing tension and mistrust, brainstorming live, etc.
Thinking back on the origin of Teamfight Tactics, I don't know that we ever would have had the courage to pursue that idea if not for walking around the office and seeing everyone cranking on games of Dota Auto Chess. That in-person energy was key for everybody involved: it all gave us the confidence to pull in the right people, reallocate resources, drive changes, and execute within 6 months what ended up being our second-ever game release. I can't imagine we would have had the same momentum while remote. Who knows if there was another TFT waiting to happen that we missed because we were apart?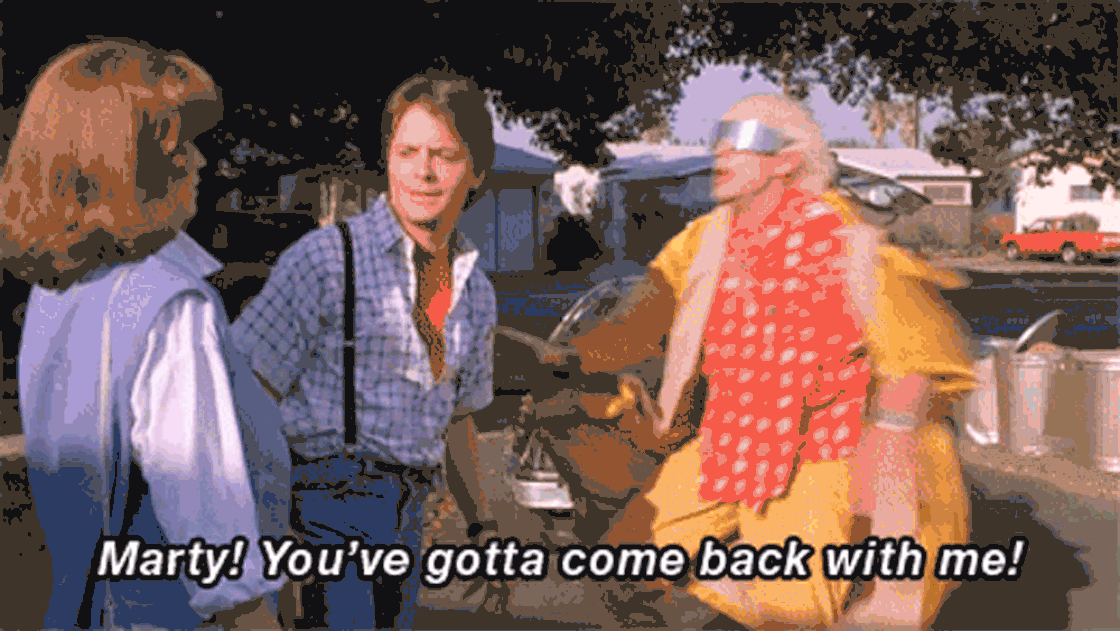 There's been a lot of discussion about remote work versus in-person work. A lot of it comes down to this idea of 'productivity.' And you could look at Riot and think that we're an example of a company that was just as productive remotely as we were in person. We were productive in the sense that we got things out the door. But Riot's never going to be known as the company that squeezes every second from every person; we've always had a huge degree of trust in Rioters to manage their schedules and pride ourselves on avoiding common industry pitfalls like habitual crunch.
Are we more productive at home? Maybe for certain tasks, on certain days, on certain jobs... But our goal is not to be the hardest working game company in the world. Our goal is to be the most player-focused game company in the world. At Riot, we are working to strike the right balance between the benefits of working from home for the kind of work that's best done at home, while facilitating the kind of collaboration we need to succeed as a creative organization at our scale (3,000+ employees).
I'm quite confident that one day some companies will figure out how to get the benefits of face-to-face collaboration in a fully remote environment. I just don't know when. One year? One decade? We aren't going to be the company that focuses on figuring that out; it's not what we're great at. We've chosen to focus our innovation calories on products for our players, not novel ways of working remotely. Once companies have figured that out, at scale, for a creativity-friendly experience, be sure we'll be extremely attentive and willing to make a change if it makes sense for us.
How our offices support our culture
Over the years, I've gotten to experience a few different Riot offices. Riot's first office was…a dump. I guess at least the rent was cheap? I was fortunate enough to go on to help open some of our other offices, like in Dublin, Seoul, and Paris. And those offices didn't start off beautiful either. But each of those offices had an energy and a heartbeat of its own. And a feeling that anything was possible. That just around the next corner there was an idea taking form that could change everything.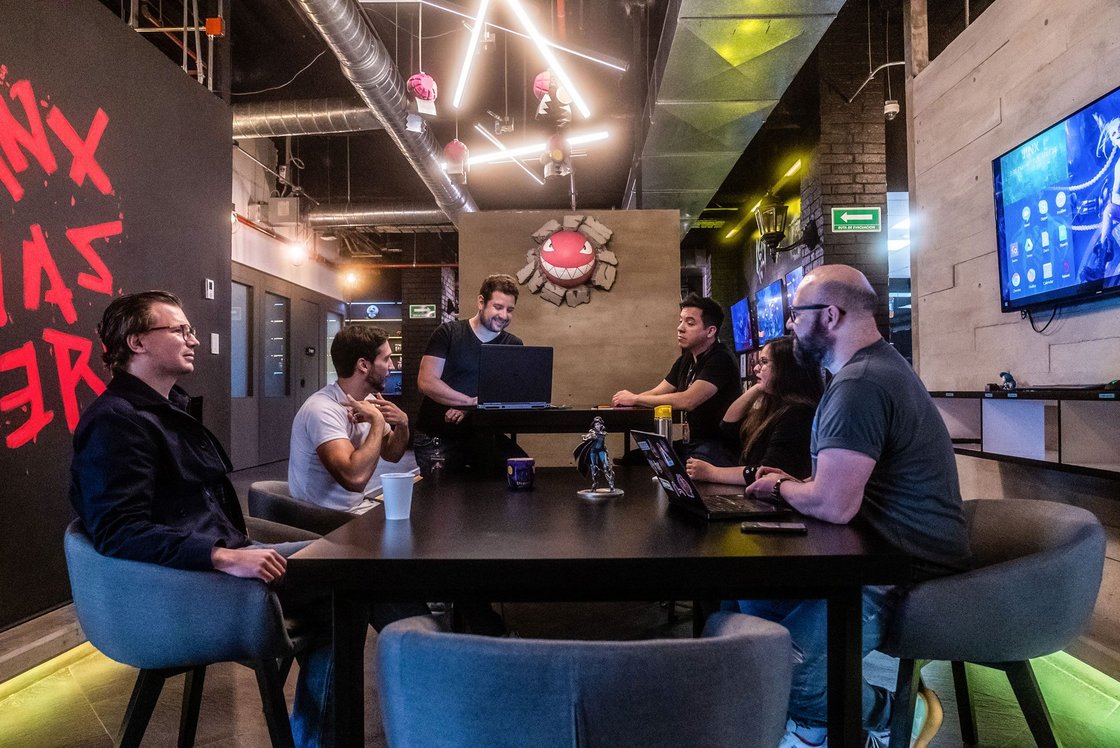 There's also an undefinable fun that's easy to forget if you haven't been to an office in a while. At Riot we strive to make our offices a reflection of our culture and a constant reminder of the players we serve. You can learn more about our offices here–they're all unique and very, very cool.
Over time, we've responded to the energy and culture of Riot by building workplaces that reflect that energy. Gaming rooms, space for casual collaboration, for quiet reflection. Rooms that celebrate our characters and worlds. Places to take play seriously.
When our campuses are at their best, the feeling is electric. Impromptu gaming sessions, planned celebrations, on-campus clubs meeting…there can be so much more to work than work.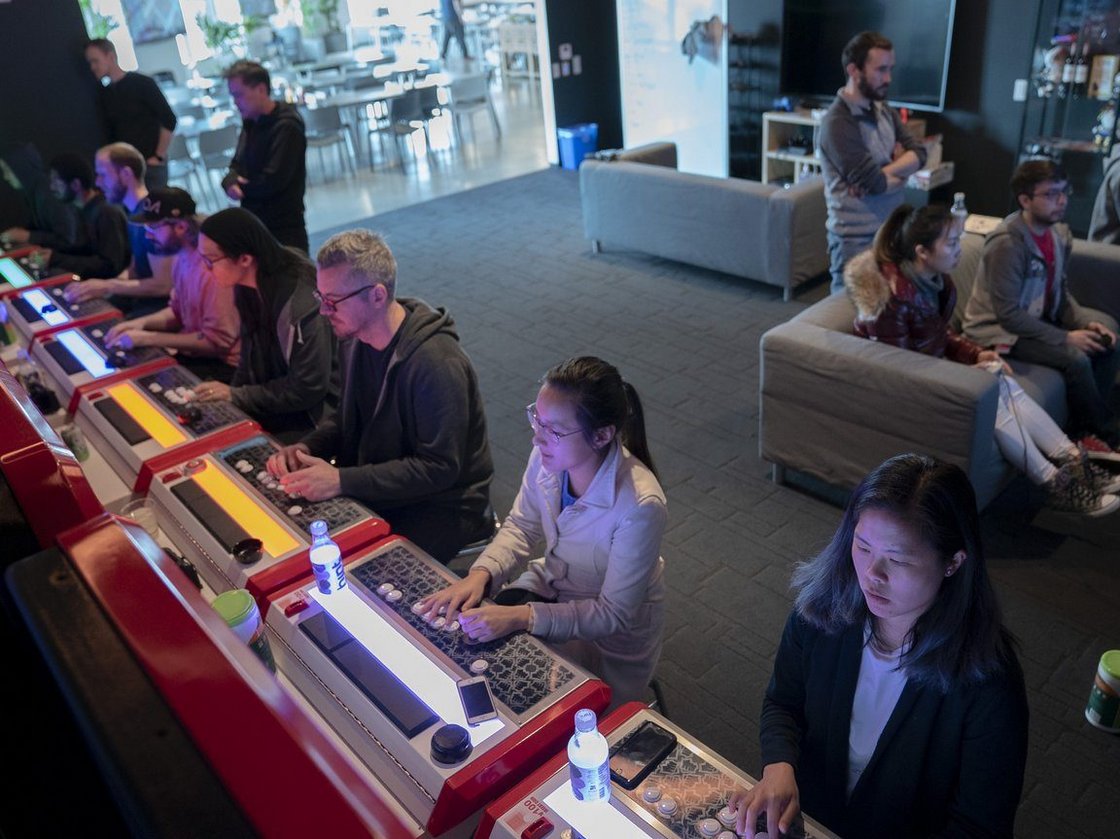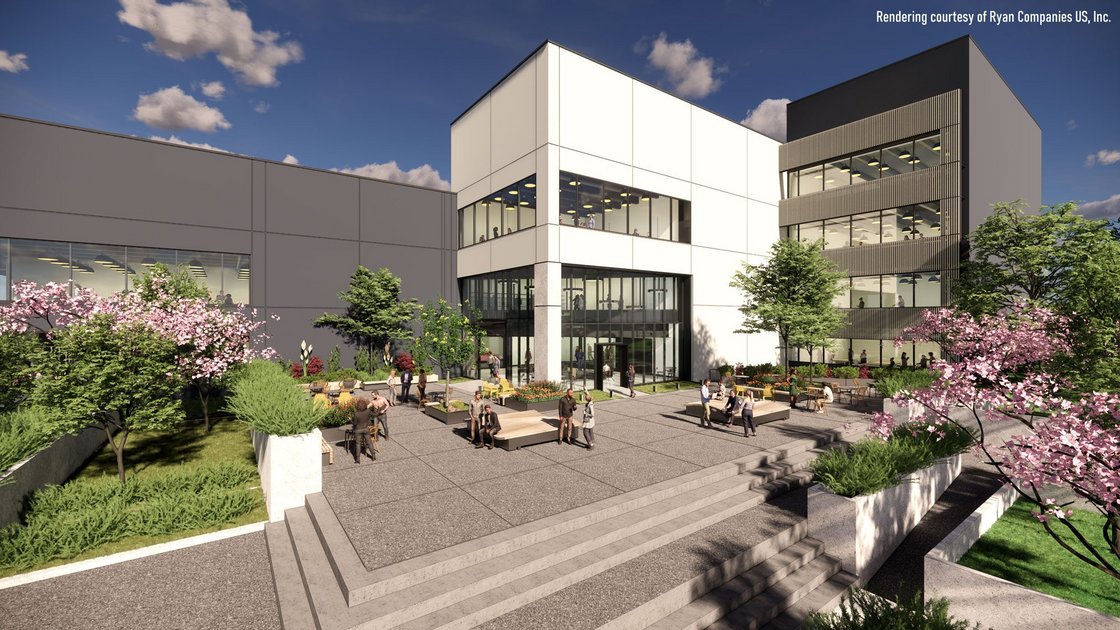 We also recently opened two new spaces at our LA campus. One building themed around Legends of Runeterra and one themed around VALORANT.
We're also making progress on establishing our game development studios in Asia. Last year we announced we'd be adding development capabilities in Shanghai. We already have Rioters in Hong Kong and Singapore who work closely with external partners in Shanghai and Taipei.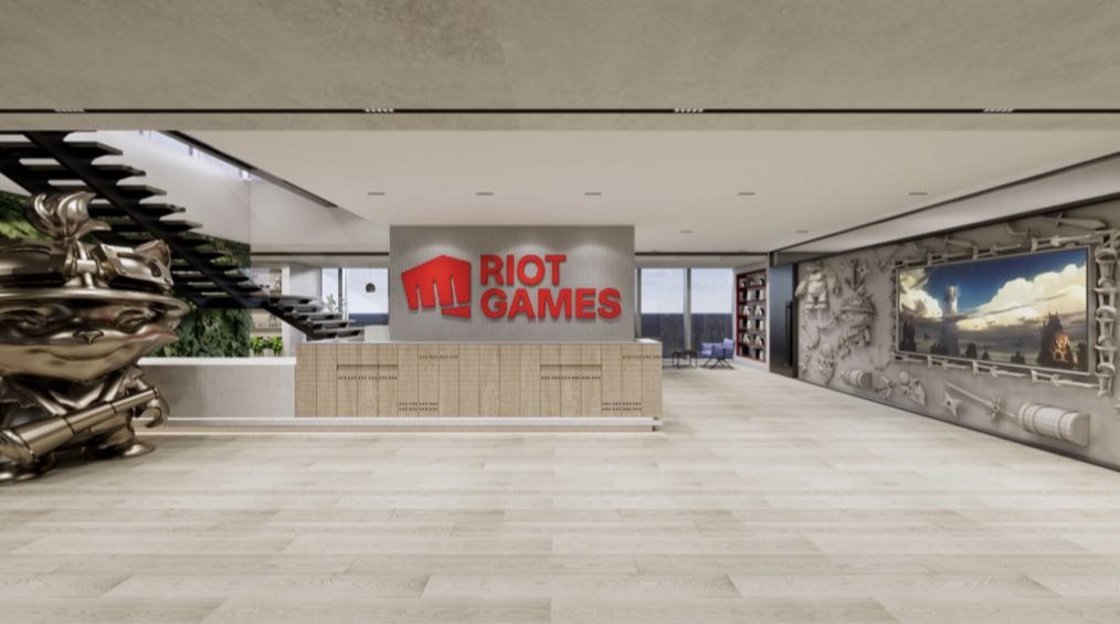 Our Southeast Asia publishing team is also expanding, with publishing hubs in the Philippines, Indonesia, Malaysia, and Thailand.
Point being, if there isn't a Riot office near you now, hopefully there will be soon.
Bienvenido a Barcelona
We knew getting everyone back together in person was going to be hard. We'd developed some comforts at home that would be hard to break and, for many of us, we'd forgotten just how great Riot in person could be. There was only one way to get back together and do it right.
At major inflection points we get the whole company together in person in one place to discuss the future direction of the company and the strategies we're going to use to get there. We also throw an awesome party or two. We have a SUPER creative name for it: Global Riot Conference (GRC).
For 2022 GRC, we knew we needed to go bigger than ever. After all, the last GRC had been in 2016 and most Rioters (we've more than doubled since then!) had never gotten to experience one. Not only were we as a company larger than ever before, but we knew that people were itching to get out of their houses and congregate again, to regain some level of normalcy, and hopefully, to spark the creativity and innovation I've been talking about above.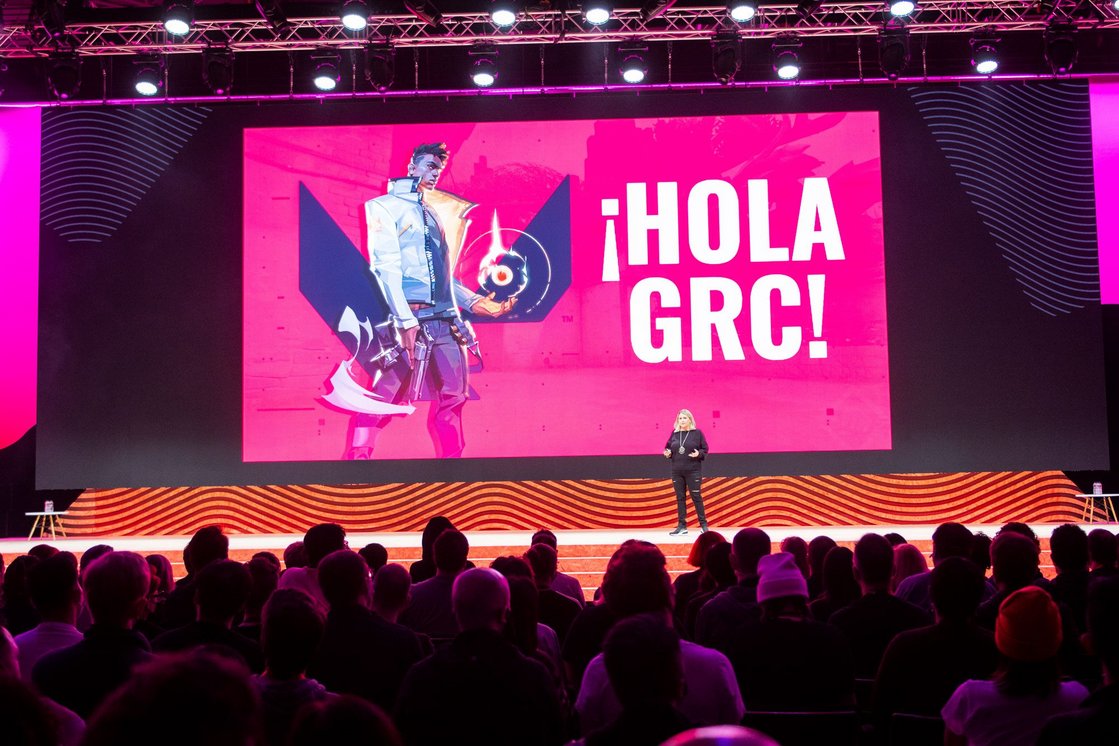 We chose Barcelona, Spain for this destination event, because it would remind Rioters of the global audience we serve, give Rioters exposure to a vibrant gaming culture, and because it offered facilities that would allow us to host massive events in a COVID-safe way (it doesn't hurt we have an office there too).
Little did I know just how high the GRC team was aiming. When we arrived there in early March, thousands of Rioters that had flown in from around the world were treated to four days of amazing content and celebrations.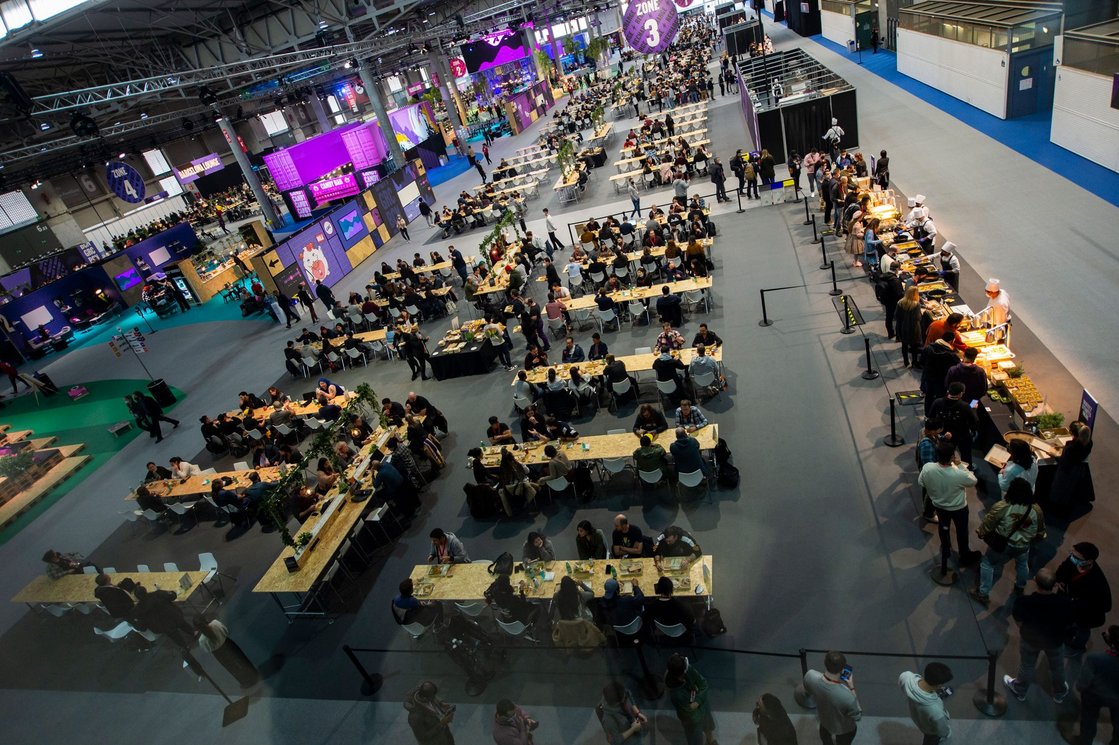 We heard from Rioters covering every part of what we do to create for players. There were big flashy presentations and smaller, humbler ones.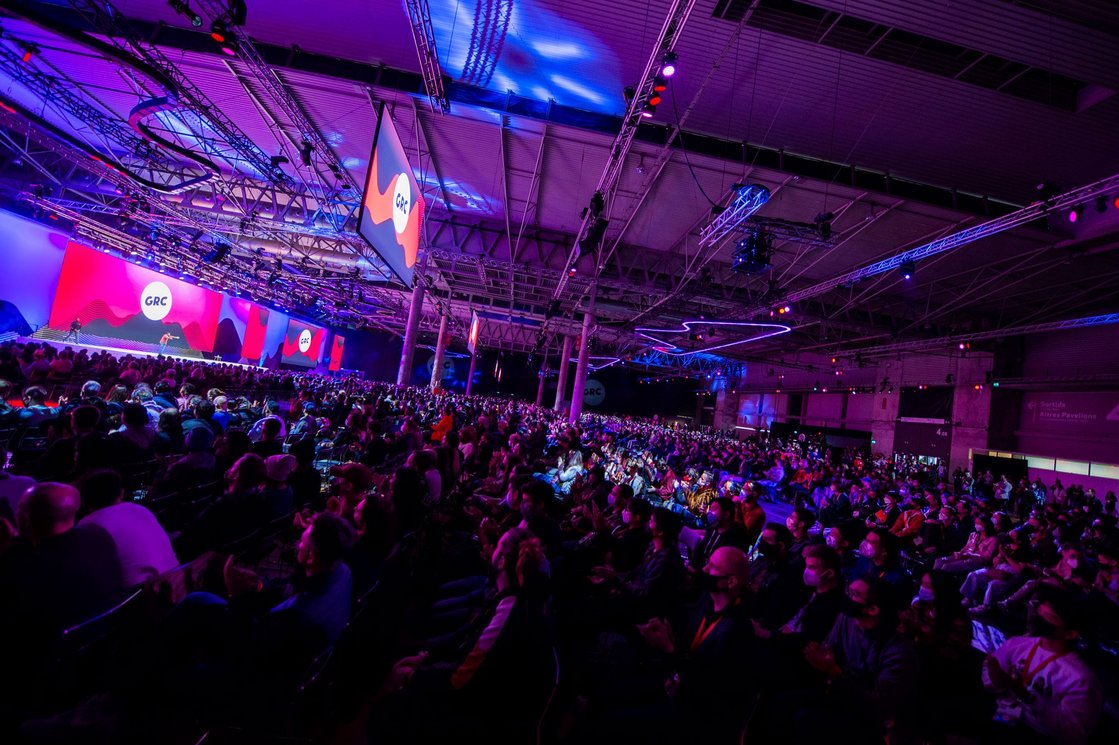 Somehow, Zedd even joined us for the final party. I knew he was really good at VALORANT, but it turns out he's an incredible DJ too. Even having heard all of the news and content before arriving (unfortunately I rarely get cool surprises as CEO), I was in awe seeing it all together in one place.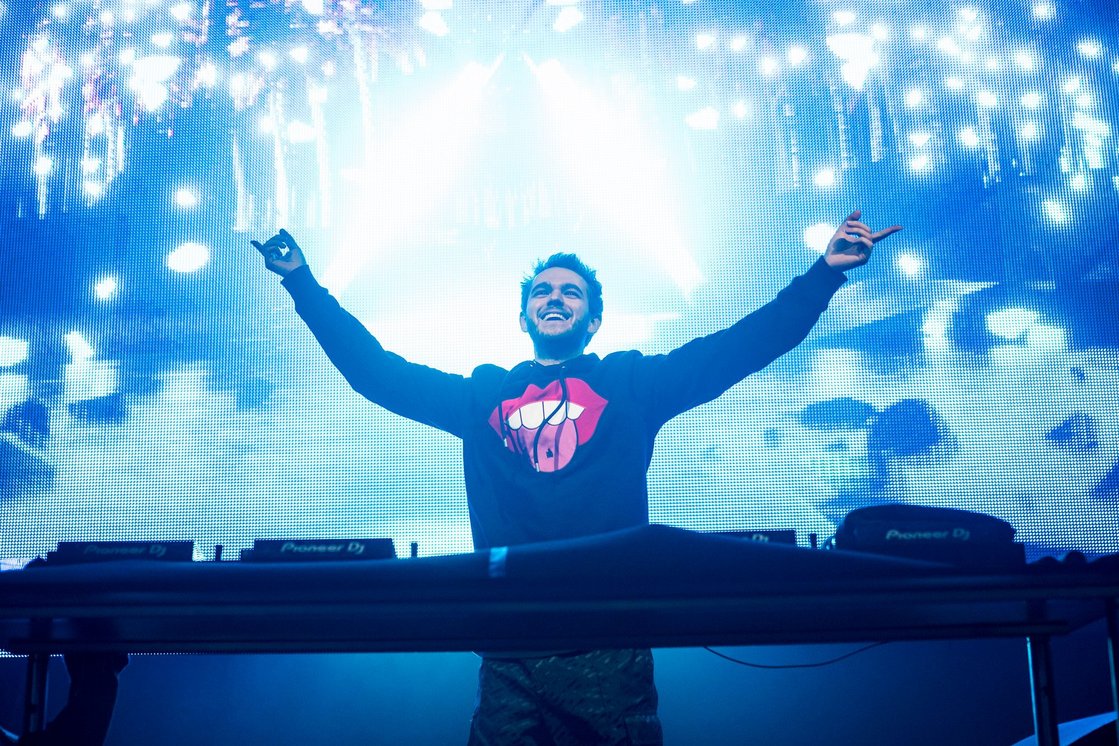 Even more important than the presentations and parties however, was what happened between those events. Rioters who hadn't seen each other in person in years came together and were able to interact IRL. I definitely saw a few tears of joy above the masks as I walked through the event halls. And I have no doubt this was a big part of what fueled one of the most memorable parts of GRC for me: Ideadome. For this Riot version of Shark Tank, we put together teams of Rioters and let their imaginations run wild during brainstorm sessions over two days. They then presented their ideas to company leaders, and had a chance to present in front of the whole company for a chance to get a leader to sign on to sponsor their idea in real time. And yes, we are actually pursuing these ideas as a component of our company strategy moving forward!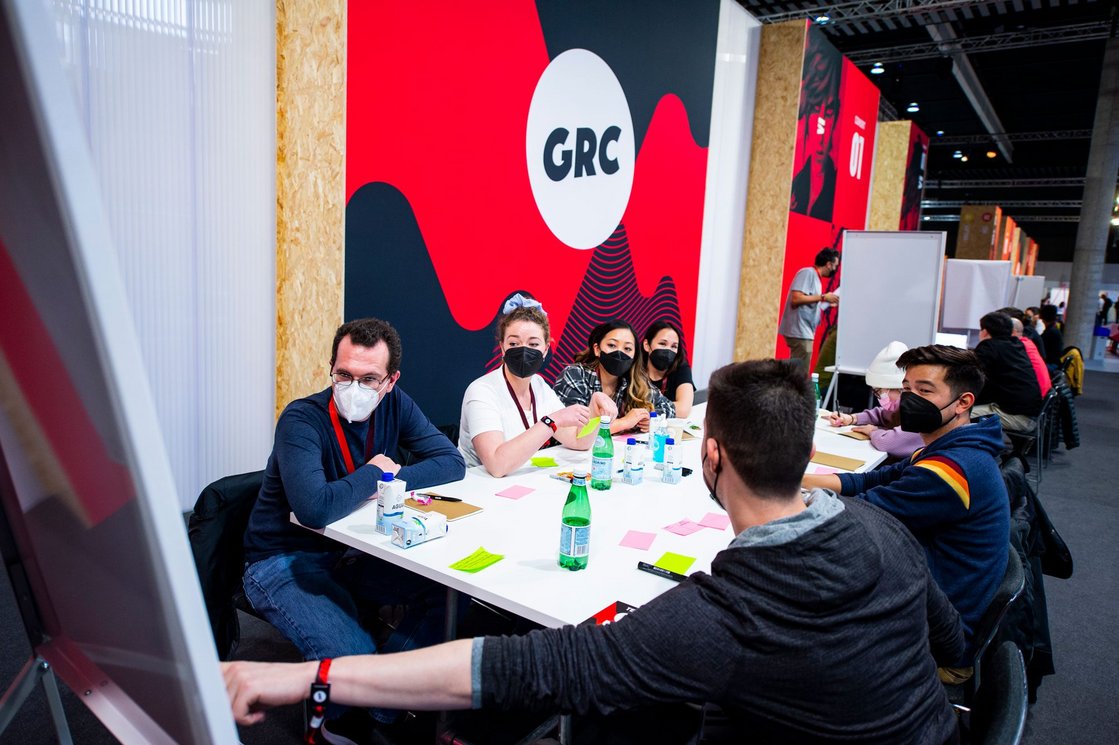 Recently we surveyed all of Riot about how Rioters were feeling about the company. The differences between those who attended GRC in person, those who watched online, and those who skipped the content altogether were striking:

We were confident before Barcelona that we were making the right choice in returning to in-person collaboration. GRC made us 200% sure that we'd made the right call.
Welcoming (back) Marc as President of Games
Way back before I joined Riot, I worked for League's publisher in Europe. The first time I saw a demo of the game, it was pretty rough around the edges, but I was drawn to Riot because of the team's passion and the leadership of its founders, Brandon and Marc.
Over the years, the consistent engagement of the founders—even well after selling majority ownership to Tencent—was part of what gave me confidence we were chasing the right bold bets in pursuit of our mission. Even after taking the reins as CEO, Brandon and Marc were always there to weigh in on our direction, provide invaluable feedback on key choices, and even own certain high-impact projects end-to-end. Late last year, I approached Marc about resuming day-to-day work under our new operating pillar structure as President of Games, and in February we announced his new role to the world.
As anyone who has been part of a founder-led company knows, beyond being inspirational figureheads, founders play a special role both in the practical choices companies make but also as spiritual leaders for its culture. I've been thankful for Marc's leadership for my entire time at Riot, but it's been awesome to have him as a partner in driving the future of games for the last few months.
Marc and Brandon both joined us at GRC. Brandon kicked off the conference with a reminder about players and the courage it takes to make long-shot bets when the outcomes will make it better to be a player.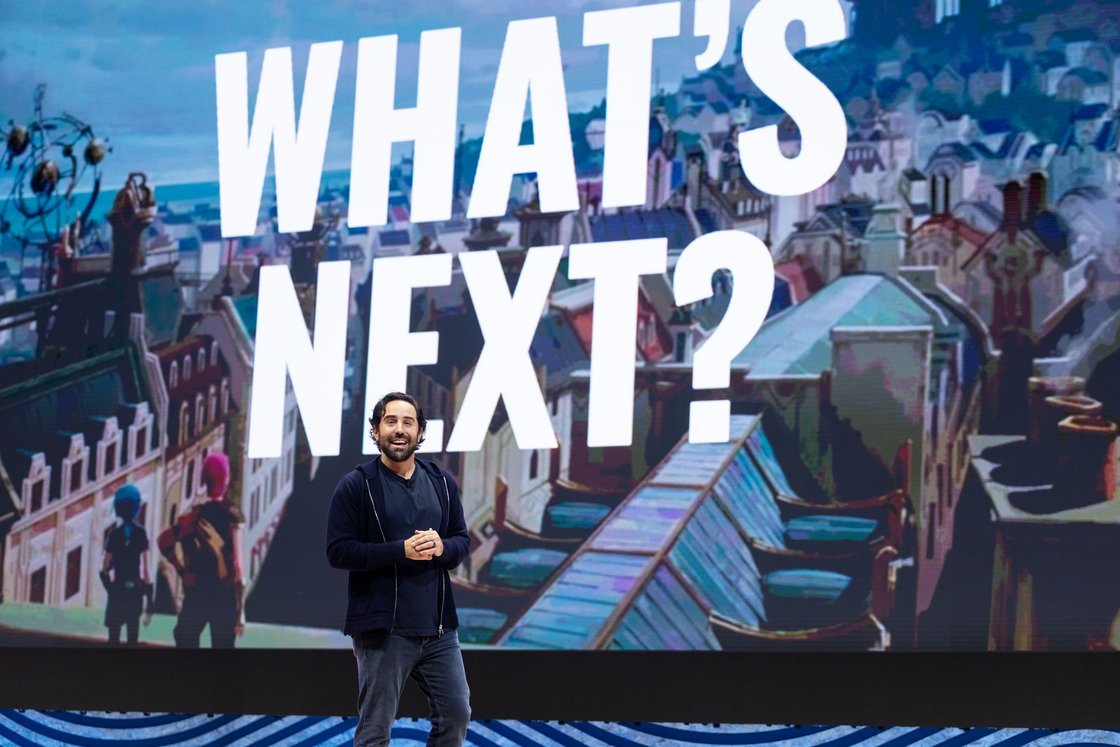 Then Marc closed us out with some words of wisdom for this next phase of our trek in a talk he called "Our Season Start."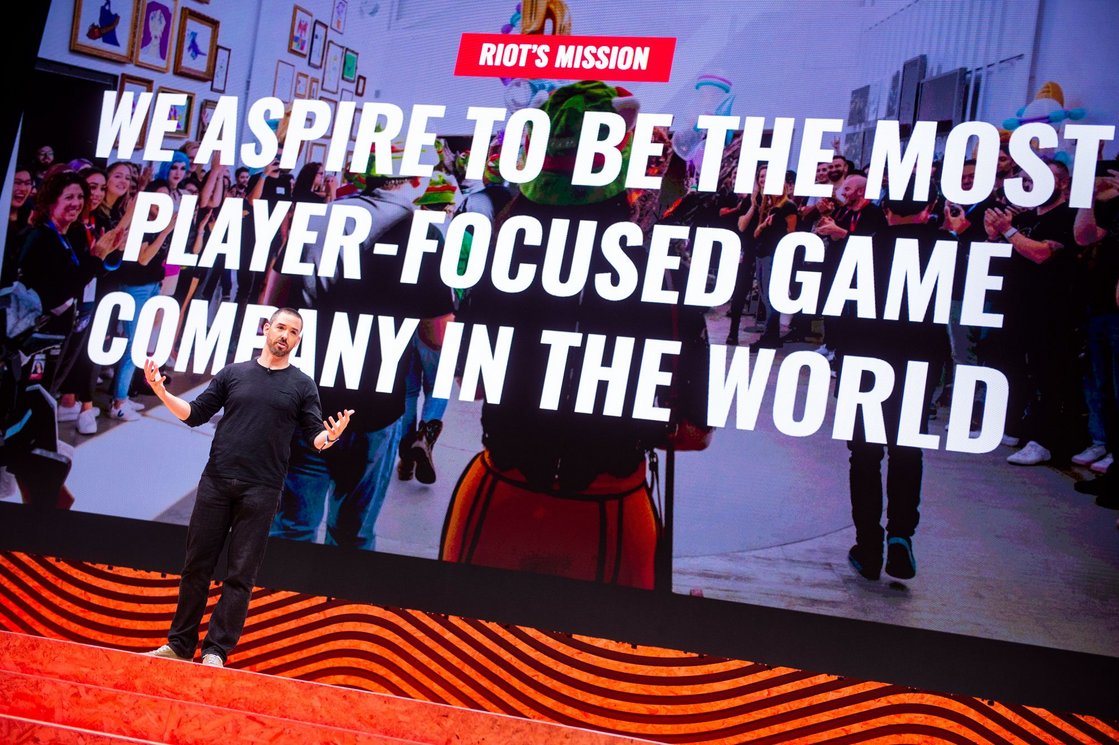 Queue dodge outcomes and where we go from here
We know that not everyone will be pleased with our decision to go 1-3-1. And that's ok. Some people will always prefer a remote-first environment, others a fully onsite environment. For people who prefer a hybrid experience, we want to make sure Riot is the place to be.
In my last update in January, I talked about queue dodge and, ultimately, about 142 Rioters (out of ~3700, so a little under 4%) decided to take it. This is about the same as the attrition we normally see after bonuses. Among those who queue dodged, 45 mentioned hybrid work as part of their reason for leaving, but of those only 13 said that they needed a fully remote option while the remaining 28 may have stayed if we'd had a location that fit for them. As we expand to new locations, I hope these Rioters come back.
The fact that there are options out there means that people can make the best decision for them going forward, which is honestly a great step forward for the future of work in general. I don't know what work for Riot will look like in five or ten years. What I do know is that in-person collaboration can be enormously energizing. I felt it at GRC, and I know other Rioters did too. We've already started to see an enthusiastic response to the reopening of our headquarter campus, and I can't wait to see what new creative innovations we can bring to players thanks to that reinvigoration that happens when we collaborate together in person.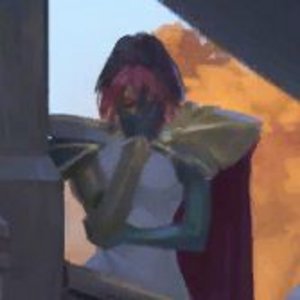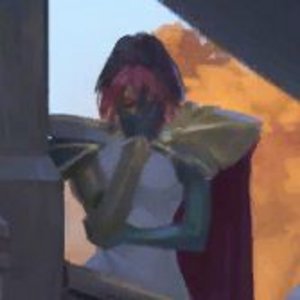 Nicolo "nicolo" Laurent
Nicolo "nicolo" Laurent is CEO of Riot Games. Fallen-from-Gold Sona and Pyke main, Brolaf fan, and unapologetically French. As CEO, Nicolo oversees strategy and execution to ensure Riot delivers the highest quality experiences to players...Or at least that's what he tells himself while he's playing games "for research."