Well, Super Weekend is officially in the books! We hope you all had a great time watching the Arcane-themed Show Open before DAMWON KIA and Edward Gaming faced off in the League of Legends World Championship Finals. After the match, so many of you came together to watch Arcane's premiere. Thank you to everyone who watched; your love for this world made this a reality.
But we're not stopping now. The RiotX Arcane event is only just getting started!
Last week kicked off the Arcane celebration as TFT launched a new set and VALORANT began Act 3, Season 3. Arcane's energy couldn't be contained to just our games though so it broke into other gaming worlds when Fortnite got Jinxed and we announced an upcoming partnership with PUBG MOBILE. Wonder where else we'll be seeing Arcane… Keep your eyes peeled for other suspicious activity, and run to the red button as soon as you see something!
This week begins with Piltover's Progress Days, a holiday that's all about looking forward. With the first three episodes of Act 1 now available, it's time to join Jayce, Caitlyn, and Heimerdinger in celebration of Piltover's Progress Days before Act 2 releases on the 13th.
We know we left y'all on a bit of a cliffhanger at the end of Act 1. Our bad. But the new in-game content, tracks from the Arcane soundtrack, and, of course, free stuff will surely help make the wait for Act 2 fly by faster than a group of thieves fleeing Piltovan enforcers.
In League of Legends you'll be able to explore the Council Archives, a new interactive experience where you can study more of Arcane's story. In addition, Arcane Jayce will become available after winning one game of League (or playing three) starting this week.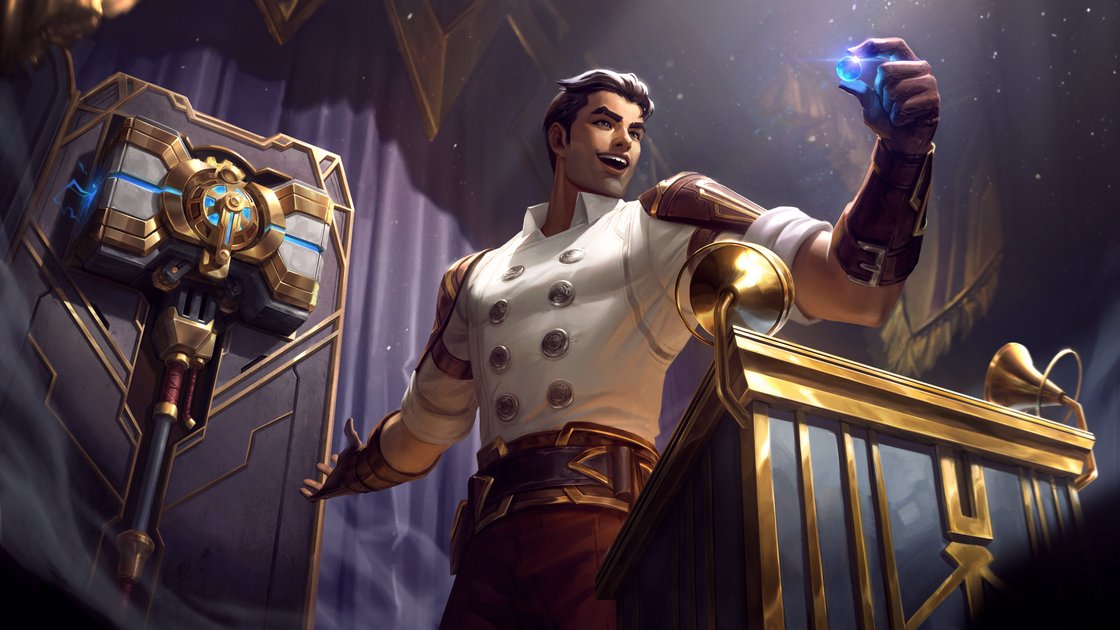 Legends of Runeterra has a bunch of new content as well, headlined by The Path of Champions, a permanent PvE mode featuring adventures through Piltover & Zaun and roguelike campaigns through other regions of Runeterra. React to unique encounters, earn power-ups, and rise to new challenges as you explore the stories of Jinx, Vi, and the rest of the gang.
New Champion: Jayce
Thematic support cards from Piltover & Zaun
The Path of Champions Event Pass, featuring 35 collectively rewards including new Guardians, Emotes, and more.
Piltovan Rooftops Board
New Champion Skins
Jayce Champion Deck Bundle
Hextech Guardians
And finally, in League of Legends: Wild Rift, Arcane-style Jinx and Vi skins will be available free through daily login rewards.
Arcane Experience in-game event
Jayce and Caitlyn hit the Hextech Heist event
Themed weeks in Guild vs Guild, including Jinx vs Vi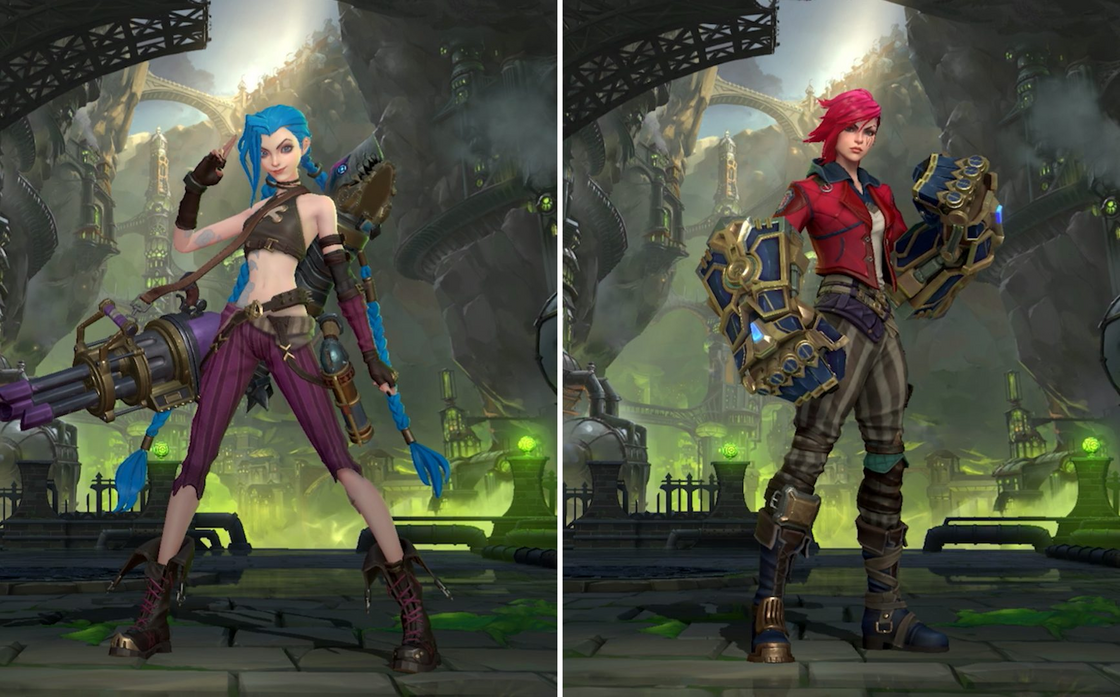 If you haven't already checked out the World of RiotX Arcane event hub, head over there to explore more of the story and grab new rewards. Starting today, each of our games will have their own district open up where you can tackle Progress Day missions, play new minigames, and earn game-specific rewards. As the story of Arcane heads into its finale act, expect these districts to update again with easter eggs, rewards and fun interactions.
Here are all the new rewards available in the World of RiotX Arcane, just make sure you grab them by November 30th!
League of Legends: Arcane Capsule, Arcane Icon
Teamfight Tactics: One Gizmos & Gadgets Little Legend Egg
Legends of Runeterra: One Jayce Champion Card
Wild Rift: 100 Poro Coins
VALORANT: One Exclusive Gun Buddy
While Piltover may not be great about sharing their spoils with Zaun, we believe in giving back to inspire progress. Over the summer, we asked you all to nominate nonprofits in your communities, and you all stepped up in a big way. After sorting through over 19,000(!) submissions, we picked 30 nonprofits to each receive $10,000 in celebration of Progress Days. We'll share the full list of the chosen nonprofits in the coming days.
Progress Days is all about looking forward and as Arcane continues to unfold, so will our events. Next week we celebrate Undercity Nights as the spotlight shifts from the gold-plated inventors in the City of Progress to the mad geniuses down in Zaun. So look forward to Chamber, the suave Frenchman whose tattoos turn into guns in VALORANT, Double Up, a new TFT game mode debuting in their newest set, Gizmos & Gadgets, and League's Preseason 2022 patch, along with plenty more.
Oh, and naturally, the finale! Arcane's story is only just beginning. Act 2 will really bring Jinx and Vi's stories to the next level and we can't wait for you to travel across the bridge from Piltover to Zaun and back again over the next few weeks. Happy Progress Days!