Global Service Month 2021
Riot hosted its 6th annual Global Service Month this July to give back to local communities around the world. With a few offices opening up again this year, we were able to see the start of some special in-person activities in addition to virtual volunteering. Thank you to all of our global Karma Ambassadors who helped create experiences for Rioters to participate in this year! Here are a few of the activities Rioters took part in.
Character Workshop w/Press Start Academy
The Hong Kong & Singapore Studios partnered with Hong Kong-based education company Press Start Academy to host a Character Workshop for students aged 8-14.
Over the course of two hours, 20 students gathered at Riot's Hong Kong office and learned how to create a character from scratch. They split into classrooms themed around Ionia, Frejlord, Shadow Isles, and Piltover, and designed Champions using two sets of worksheets focusing on appearance and backstory. Riot's Illustration Artists brought their ideas and sketches to life in real time and students got to take home their brand new professionally-illustrated characters. Needless to say, there was tons of hype around the studio.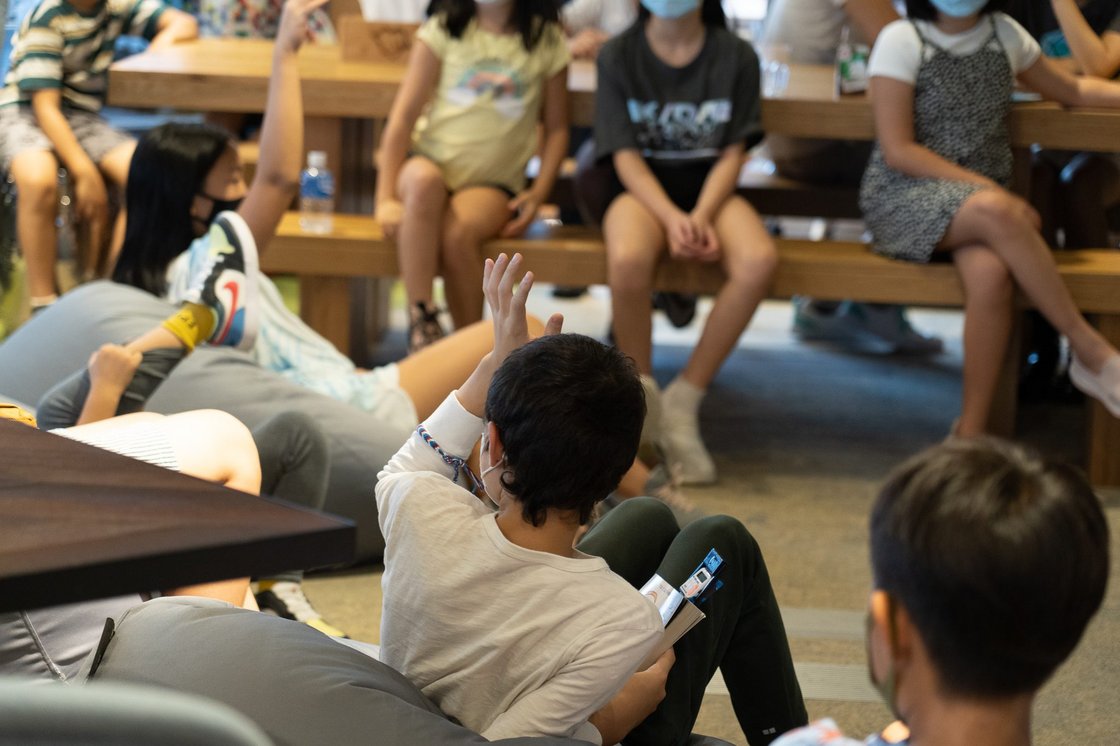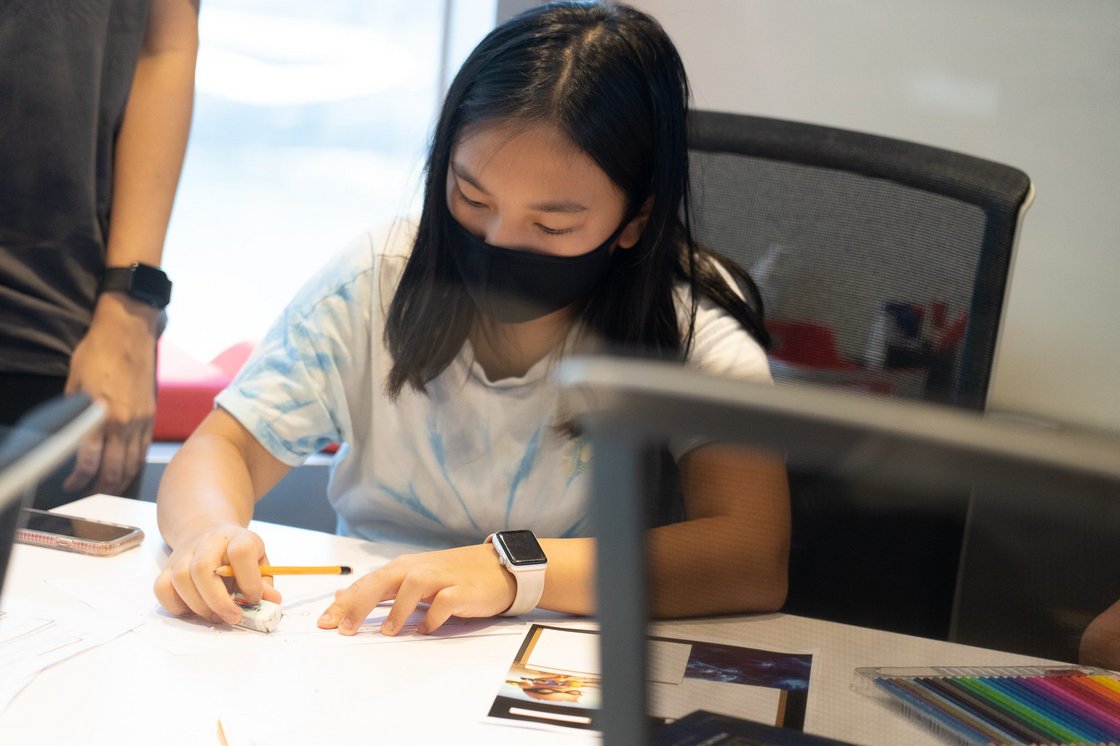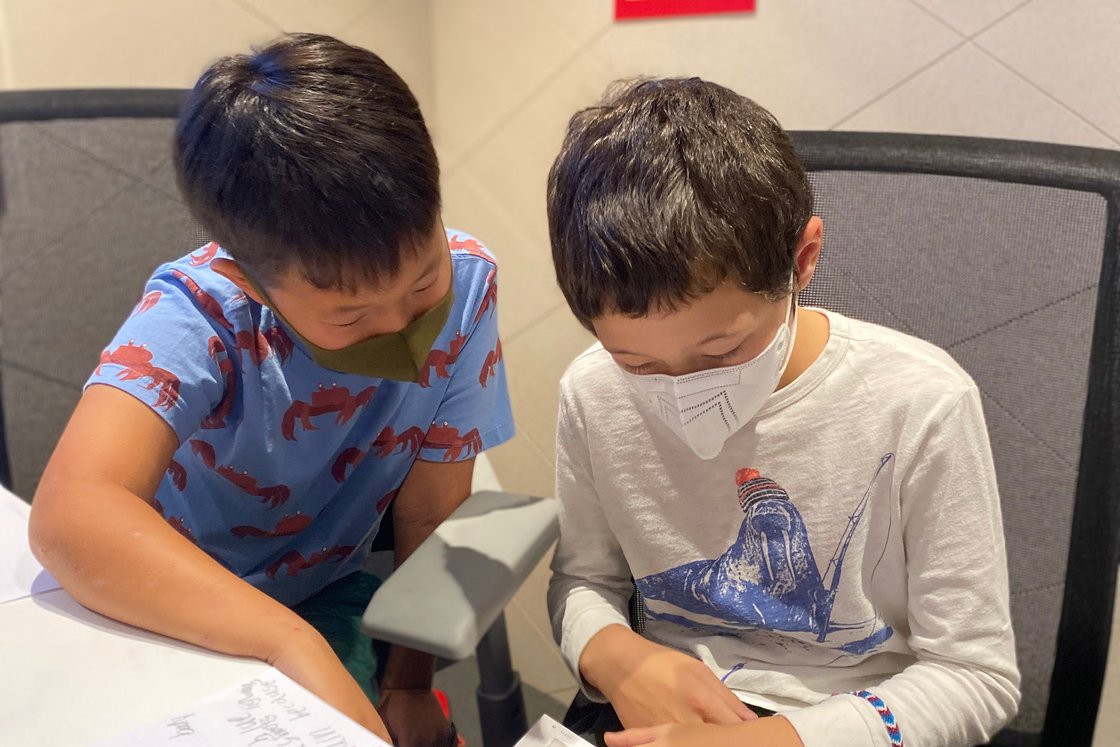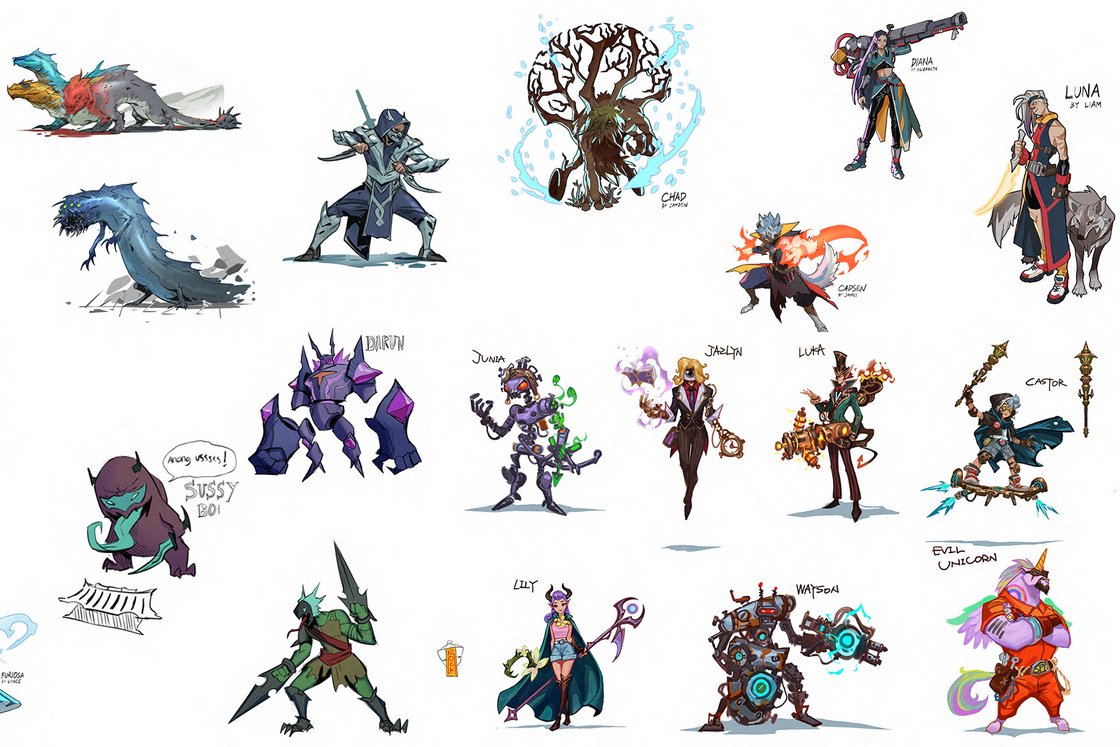 Shanghai Sign Language w/Shanghai iSigner Culture Center
The Shanghai office partnered with the Shanghai iSigner Sign Language Culture Center to hold sign language training sessions over two days. Two teachers and one interpreter introduced Rioters to deaf culture and taught them basic Shanghai sign language. 48 Rioters joined the sessions and had an absolute blast, and many also signed up with the Culture Center to engage in their CODA (Child of a Deaf Adult) program to study and play games together whenever they can.
Learn & Inspire in Sign Language w/Goodera
Back due to popular demand, we partnered with Goodera once again to teach Rioters to learn and inspire in sign language. Rioters learned the alphabet, numbers, one word questions, essential expressions and greetings, use of facial expressions, food, expressing feelings & emotions, how to communicate time, dos and don'ts, and deaf etiquette. It was a blast! This is an activity that will surely come around again in the future.
Missing Maps w/Humanitarian Openstreetmap Team
Riot partnered with the Humanitarian Openstreetmap Team (HOT) to participate in a Riot favorite activity: Missing Maps. Rioters in two different time zones came together to map South Sudan, a country with imminent COVAX deliveries and known data gaps. Rioters helped identify priority population groups and plan efficient last-mile vaccine delivery by building a portfolio of relevant datasets and analysis for the country.
Winter Clothes Donation w/Banho Solidario SAMPA
Rioters in Brazil partnered with a non-profit called Banho Solidário SAMPA. This organization provides mobile stations with showers and hot water for homeless people. They also provide clean winter clothes as temperatures are near freezing at times.
Rioters were invited to donate warm winter clothes to the organization for Global Service Month. Because of the economic impact of COVID-19, Brazil has seen an increase in the homeless population in São Paulo. For each clothing donation, the Riot Brazil office committed to donate 150 BRL to the non-profit to allow them to offer more showers and clean clothes to people in need. This resulted in donations of over 13K BRL (~2,500 USD), which will support almost 1300 homeless people in Sao Paulo.
Student Success Kits w/City Year
Back from a break last year, Riot partnered with City Year LA for the first time during the pandemic. Rioters got to create Student Success Kits to help students at Riot's sponsored Jordan High School start the school year with a bang. The squad first participated in a hype exercise and then split up into separate zoom rooms to get to work on their kits, which included bookmarks, pencil cases, and of course, fidget spinners.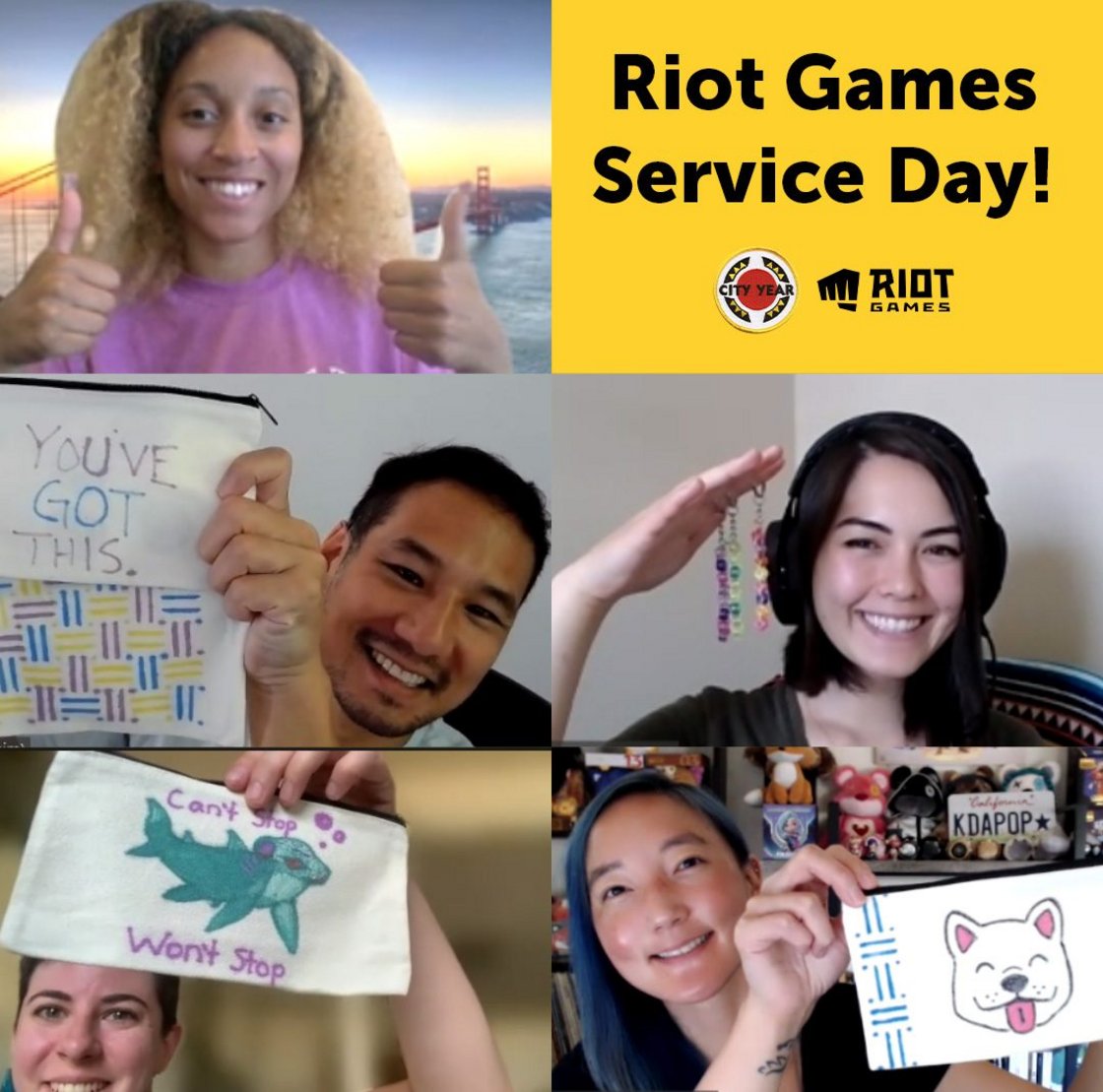 See you next year!
Thank you to all Rioters and Karma Ambassadors who make Global Service Month possible! We'll see you all at Global Service Month 2022.