When folks join our R&D teams, Tom and I schedule an onboarding session with them to review the structure of the R&D Office, how we work, and our principles. It's informal, but it's a chance for us to talk about what is important and answer any questions. One of the tenets we pay a lot of attention to during this discussion is the concept of "Pausing, pivoting, and canceling games can all be wins."
As we mentioned in a previous post, we are trying to create an environment that enables teams to aggressively decide if their project needs to be pivoted or stopped. If we want a healthy pipeline of games, we need to be constantly spinning up new opportunities and spinning down opportunities that are not "as good."
The reality is it's very hard for a person or a team to admit that their project needs to be canceled or dramatically pivoted. The sunk cost fallacy is real and it is only magnified when you are dealing with passionate gamers who have poured their heart and soul into an opportunity.
While we cannot remove all of the anxiety associated with a product pivot or cancelation we can assuage some fears through how we actually handle these situations within the R&D Office.
Several months ago we made the decision to reboot Game Zebra. At the time Zebra was made up of around 50 people and was in Pre-Production.
After a review of the teams' proposed deliverables, progress against past milestones, overall thesis, and the resource needs of multiple teams / products across the organization, we determined that the best thing to do was to reboot the project. We love the opportunity space and team, but felt that a fresh start with a revised thesis would generate the best outcome for players and for Riot.
The following is a high-level outline of how we handled the transition. This summary isn't comprehensive and does not cover the diligence that was put into the initial decision and how we came to that conclusion, but it should shed some light into how we bring the "pause, pivot, cancel" mantra to life.
Day 0: Notify the team captain and team leads about the decision to reboot and the path ahead.
Week 1, Day 1: Work with the team leads, our recruiting team, and our HR business partner to identify potential high-impact priorities across Riot for each person on Zebra.
Week 1, Days 1-5: The new core leadership team of Zebra 2.0 is solidified and they present a new prototype plan for the project and the necessary team to execute on that plan.
Week 2, Day 1: Announce to the entire Zebra team the decision to reboot the project, explain why, and what to expect next.
Week 2, Day 1: Conduct one-on-one interviews with all of the team members to go over their potential new opportunities and learn more about their interests to see if we can find fits.
Week 2, Days 1-5: Recruiters work with product leads across Riot to schedule interviews for folks on Zebra.
Week 3, Days 1-5: Zebra 2.0 team finalized at 12 people. The project is rebooted and ready to go.
By End of Week 3: 80% retention and placement.
Present Day: 90% retention and placement—which puts the project over its lifespan at turnover rates typical of Riot.
The main goal of the reboot was to retain talent, restart Zebra 2.0, and allocate remaining talent across the most "important" projects while providing the best experience possible for the Rioters on Zebra. Ultimately, I think various factors enabled us to accomplish this mission:
Before we even made the decision to reboot, we had a transition plan in place that we believed in. That seems straightforward, but without a plan things can spin out of control very quickly.
We felt very strongly about the revised Zebra 2.0 thesis, the learnings achieved on original Zebra, and we felt that the new Zebra team could make substantial progress towards validating their thesis quickly. In other words, we felt that the project should be rebooted and not outright canceled.
Our partner teams, Recruiting and People, were exceptional. Our recruiting partners knew and understood all of the open positions across Riot. This enabled us to present potential opportunities to the Zebra team the day the reboot decision was made. They also did an excellent job managing and tracking over 80 job placement discussions during the entire transition process. Likewise, our HRBPs were present, answered questions about severance, and managed the final placement of folks across the organization. And leadership, including our CEO Nicolo Laurent, made it clear that this was an all-hands-on-deck activity to get things sorted out as soon as possible, and instructed receiving teams to prioritize assessments as their #1 priority. We recognize the anxiety a situation like this causes, and wanted to help people find their next role asap. The key to this was not leaving people in situations where they were waiting for news for more than a day. Remove as much ambiguity as possible to decrease stress levels.
The core Zebra leadership team was extremely knowledgeable about their team, understanding, and professional. The leaders knew the skills and mentality of their teammates, and were able to effectively work with recruiting to prioritize opportunities for them. They were also very understanding about the decision and why it was made, and they did an excellent job of reinforcing that message with their team. Without strong leaders, I am not sure if this plan would have yielded the same results as quickly or as seamlessly.
Once the news was made public, product leads across the organization prioritized conversations with the Zebra team, conduct interviews, etc. Not only did this expedite the placement process, but it made it feel as though all of Riot was caring for the Zebra team.
We all want our projects to ship and be successful, but in the world of R&D we need to accept the reality that success also includes the ability to effectively and efficiently pivot or cancel a project. Zebra, although rebooted, was a success on many levels and it was personally inspiring to see how various parts of Riot came together to solve a complex problem in an extremely purposeful and people-centric manner. As an R&D organization, it was great to see how placing a focus on the people, the team, and Riot's priorities can lead to a high-impact outcome. With this kind of mentality it will only become easier for us to live by the "pause, pivot, cancel" tenet of success.
If you want to know more about how we approach R&D, check out our blog to learn more.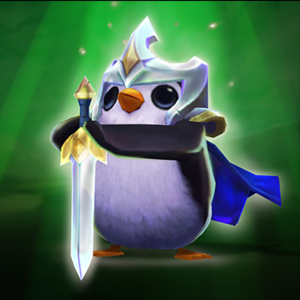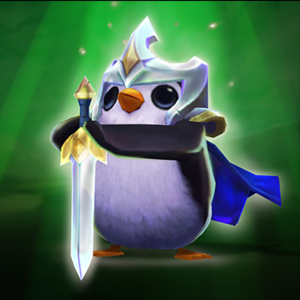 John-David "historianX" Perry
John-David "historianX" Perry is a wannabe cowboy, recovering academic, and Head of Operations for R&D at Riot. He plays a lot of Teamfight Tactics and will never play Tom in Surviv.io. In the past, he has advised numerous technology companies, started his own non-profit, and worked as a consultant to the United States Government and Harvard University. John-David received his BA from Harvard University and an MS from Carnegie Mellon University.