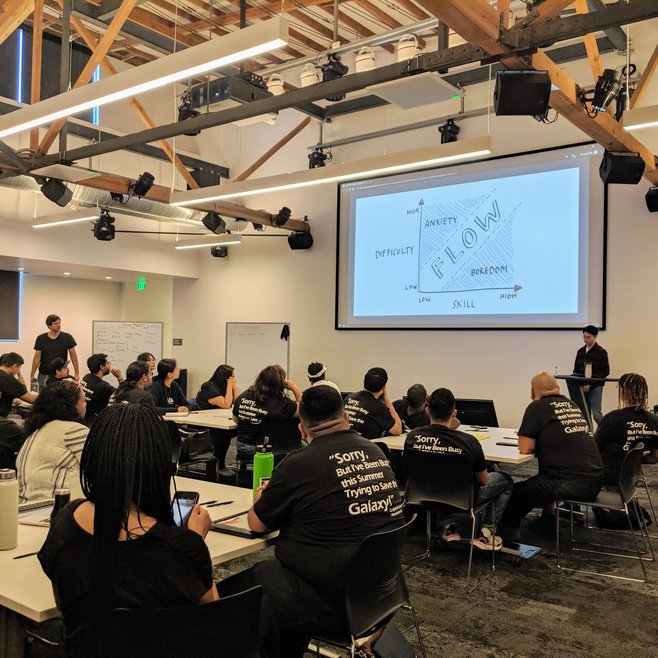 What's URF Academy?
Welcome to the URF Academy, a free resource for educators who seek to encourage and inspire the next generation of game designers.
Our Game Design Curriculum is our way to share our love for and knowledge of games to students everywhere. We designed it with accessibility top of mind—any teacher with access to the internet and a printer should be able to teach students how to design a fun game.
In our six-module curriculum, we outline the principles of game design using a simple framework and explore concepts through engaging workshops and activities. Students will learn about the language and theory necessary to engage deeply with games and ultimately collaborate in groups to design a paper prototype of a multiplayer game.

The URF Academy Online Game Design Curriculum is licensed under a Creative Commons Attribution-NonCommercial-ShareAlike 4.0 International License.