Timeline Accommodations
We know that quarantine has made life more challenging. Lines are blurred between home and work, and we're happy to accommodate reasonable timeline adjustments when you need it. Reach out to your recruiter and let them know you need to make a few adjustments. Don't worry, we get it!
Initial Interview Stages
We've opted to switch phone interviews to Google Hangouts. (This is also how we conduct meetings in our day-to-day at Riot!)
This first call is usually with a recruiter and could be by phone or Hangouts—they'll let you know the details. In that call, we'll cover basic information about your experience, interests, job qualifications, and the role.
Once you pass the first round, there are generally two more Google Hangout interviews. Some topics you can expect in these early calls are past work experience, craft knowledge, skills required for the role, and company value alignment.
We know this can be nerve wracking, but relax! You're getting to know us as much as we're getting to know you. And who knows, maybe you'll catch a glimpse of your future teammate's pet in the process.
Take Home Assessment
Some roles require a test as part of the process (positions like writing, art, game design, and engineering to name a few). Tests are all take-home and you'll be given all of the information you need to ace them. Most have flexible return dates, so don't stress out about hard deadlines. And you can always reach out to your recruiter or craft interviewer if you need additional time or resources.
On Calls Instead of On-Sites
We've switched all onsite interviews to Google Hangouts. The process remains largely the same as it was before. You'll still get to meet members of your future team on the same day. Now just from the comfort of your own home!
And don't worry, we know you'll need breaks throughout the day. Feel free to get up and stretch every now and then. Just be sure to give your interviewer a heads up that you need to stretch your legs. They'll be more than happy to accommodate (and probably a little grateful for the break, too)!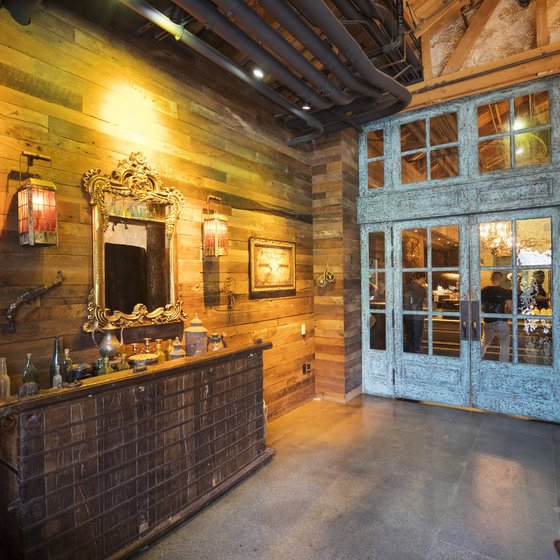 Campus Tours
We know seeing where you'll be working is super important, so we've got a virtual tour of our campus so you can see what's waiting for us when we can get back into the office.
Whiteboarding and Portfolio Reviews
We use Draw.io (now Diagrams.net) for whiteboarding, and screen share through Google Hangouts for portfolio reviews with the team. If you run into any hiccups or have any particular needs, let your recruiter know! We're happy to provide alternatives.
Dress Code
We have a casual work environment, so there's no need to virtually show up in a suit and tie. But you're still meeting your future teammates, so it's smart to at least look somewhat presentable. As a general rule, just be yourself!
We're also totally fine if you want to use some camera plug-ins to hide your background. If you want to interview from Hogwarts, at least tell us which House you were sorted into first!
Technical Tips
Need to test your camera and mic? Let us know and we can hop on a test call!
Don't have a webcam? Let's chat and find a solution!
We recommend using a headset and microphone combo so your interviewer can clearly hear you. While we're interested in your Spotify playlist, the less audio distractions the better!
If you've got connectivity issues with Google Hangouts, we can provide a backup phone number so you don't miss a beat.
Your recruiting team is happy to help assist with all of the necessary prep work for an interview, so just let us know what you need and we'll do our best to help.
Q&A
Interviewers aim to leave around 10 minutes for questions at the end of every interview. Feel free to dig deep into areas you're curious about. We're an open book! If you have additional questions that you don't get to, let your recruiter know.
Other helpful tips from our recruiting team!

Interviewer Tip: "Find a place in which you can be calm. Don't sweat if stuff goes 'wrong' and one of your kids runs into the video/interview. That won't change a thing and only gives us a moment to chuckle and enjoy the situation. Our CEO had his kids run into a company wide presentation twice now. One time, his daughter was chomping on loud crackers while he was hosting a Q&A. We are all just humans, things happen—we get it."

Interviewer Tip: "We'll generally ask several open-ended questions about your past experiences. The best answers cover the Setting you found yourself in, the Action you took, and the Outcome that resulted from your efforts. (S.A.O.) If you find yourself running on a tangent, or lost along the way, think about S.A.O. to help reorient your answer!

Interviewer Tip: "Definitely bring questions to ask. You're interviewing us as much as we're interviewing you. Are there things you'd like to know about the team, products, work setup? We're always happy to answer."

Interviewer Tip: "Talk us through your thinking: This will help your interviewer follow along (remember, they weren't there!) and it also helps them learn how you think about problems. When we ask about a previous experience, don't be afraid to explore your own previous decision making, walk us through the trade-offs, and examine what you might do differently with what you know now."

Interviewer Tip: "Relax—we expect people to be nervous. We might be, too. Let's just sit down and get to know each other.