This summer, Riot hosted our seventh annual Global Service Month! Organized by our Social Impact team, Global Service Month is a time for Rioters to volunteer their time to help organizations working to address important issues facing our world.
Our offices around the world came together to give back to their local communities in a variety of impactful ways. Here's what Rioters around the world did for Global Service Month!
Los Angeles Goes All Out
In Los Angeles, where most Rioters are based near our main HQ, Rioters found a bunch of ways to volunteer.
To start, Rioters worked with City Year, one of our longtime partners, to paint murals and build planter boxes at the Dr. Theodore T. Alexander JR. Science Center School in Los Angeles. With the aim to literally brighten kids' days at school, Rioters were stoked to exercise their artistic muscle in some colorful murals with positive messages.
The following week, Rioters went to the new SoLa Technology and Entrepreneurship Center Powered by Riot Games in South LA. The center is part of our commitment to creating more opportunities for Black and Brown students across the gaming world. At the center, Rioters held Underrepresented Founders Academy, a free curriculum in game design, to give students a crash course on the wide world of how games are made. After the lesson, students used teamwork, creativity, and collaboration to work together to create a fun and balanced game.
And finally, Rioters came together to work with the LA Food Bank where Rioters packaged up canned goods for families and people in need. In Los Angeles, one in five individuals experience hunger so Rioters worked together to assemble 4,144 meal kits that will feed over 29,000 low income seniors, women with infants, and children in Los Angeles County.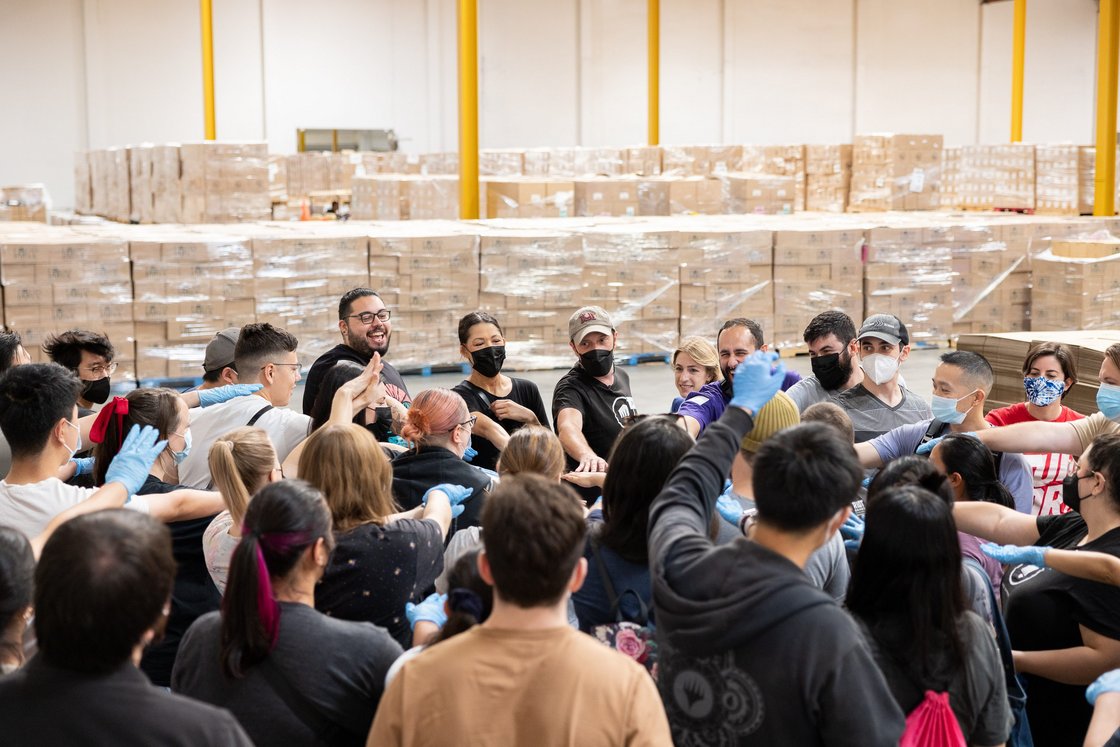 St. Louis Puts in Work at the Food Bank
Out in the midwest United States, Rioters in St. Louis went to their local food bank to help deliver food to families in need. A smaller group of Rioters worked hard to package over 2,000 meals that will go directly to the people who need them most.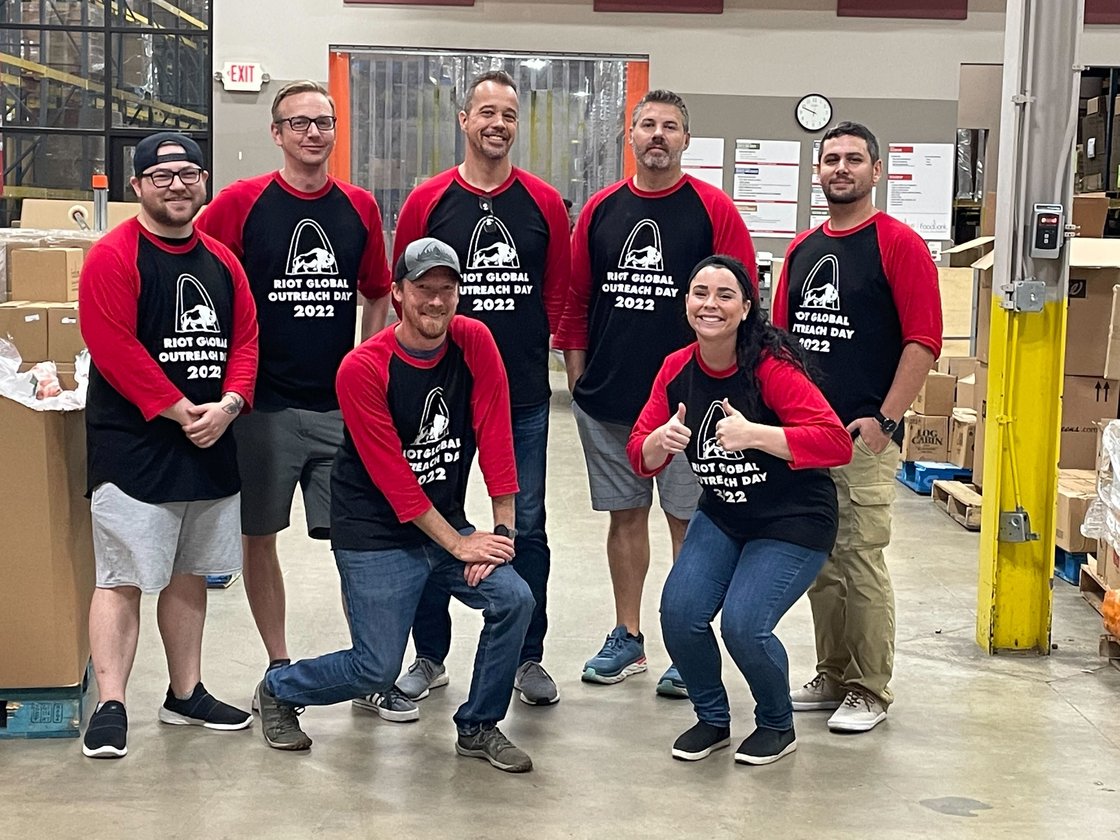 Hong Kong Hits the Beach
Rioters in Hong Kong took to the beach to clean up the coastline of a bunch of litter and trash. Working with the Hong Kong Environmental Protection Department, 15 Rioters, their partners, and their kids worked to collect about 70 KGs (150 lbs) of trash from the beach!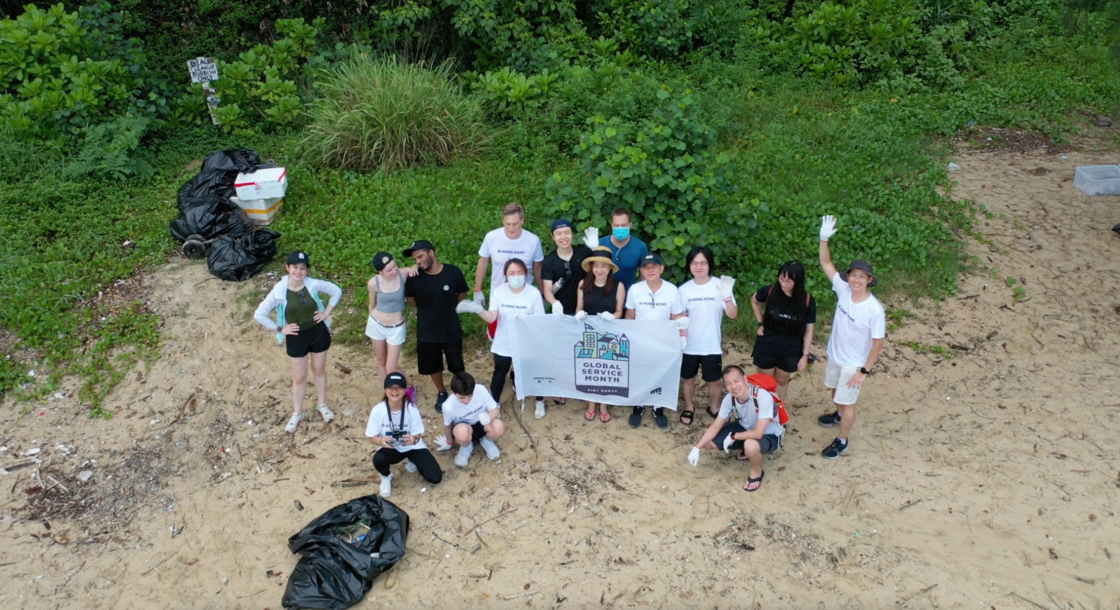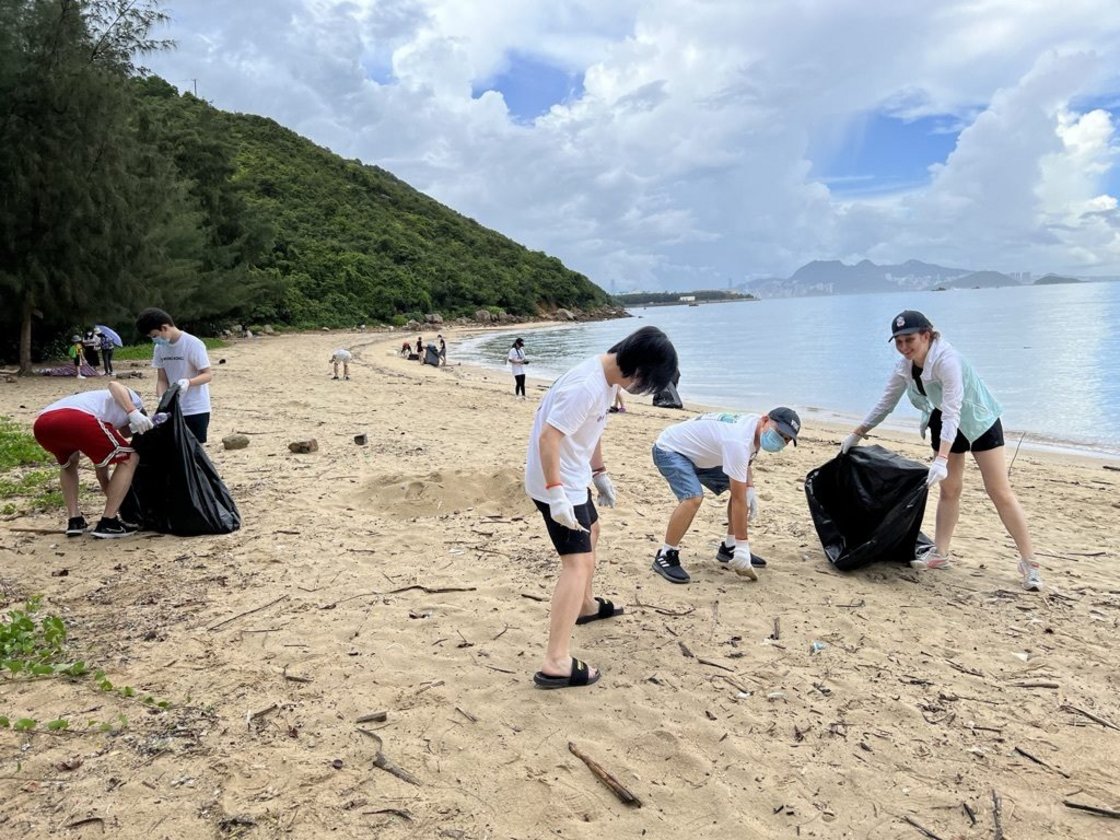 Singapore Helps Teach the Art of Gaming
Rioters in Singapore brought kids in from Club Rainbow, an organization that supports and empowers children with chronic illnesses, to give them a tour of the office, share their stories, and game, of course. Our Rioters showed some of the behind the scenes to how games are made and heard about the kids' passions for drawing and coding.
After a few talks, everyone from Rioters to parents to kids, sat down to play the Nintendo Switch and Wild Rift.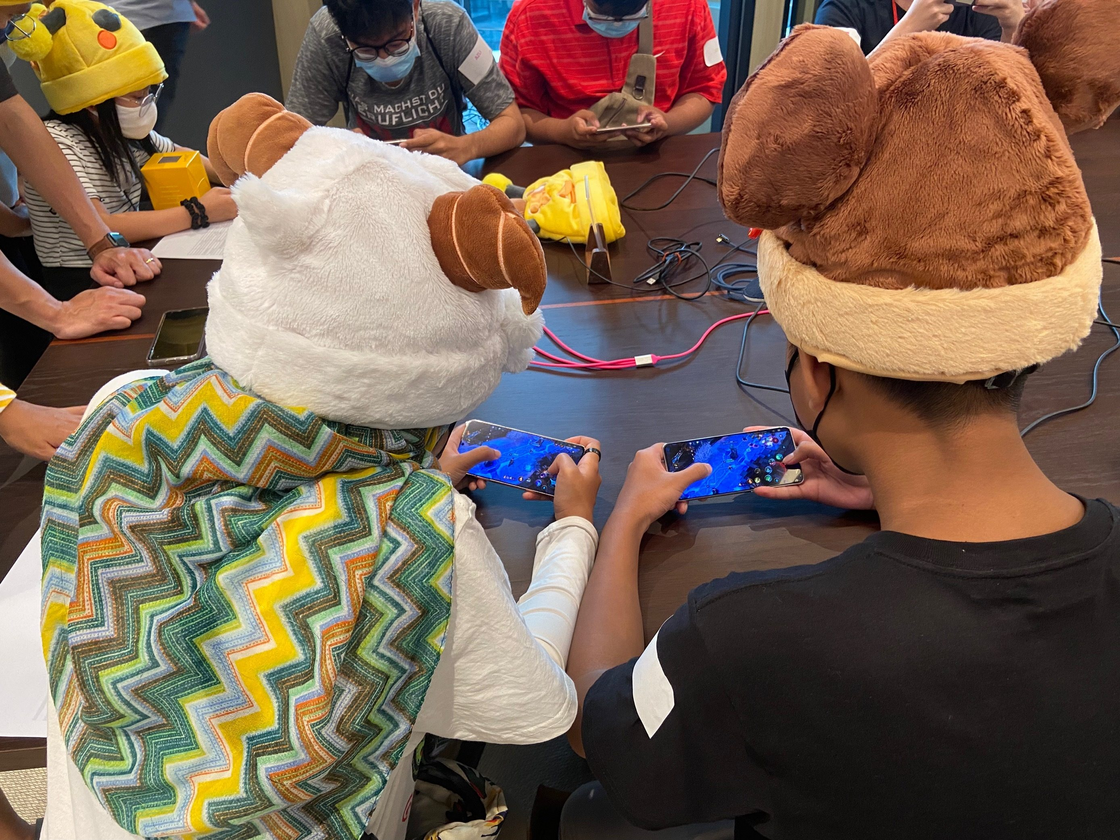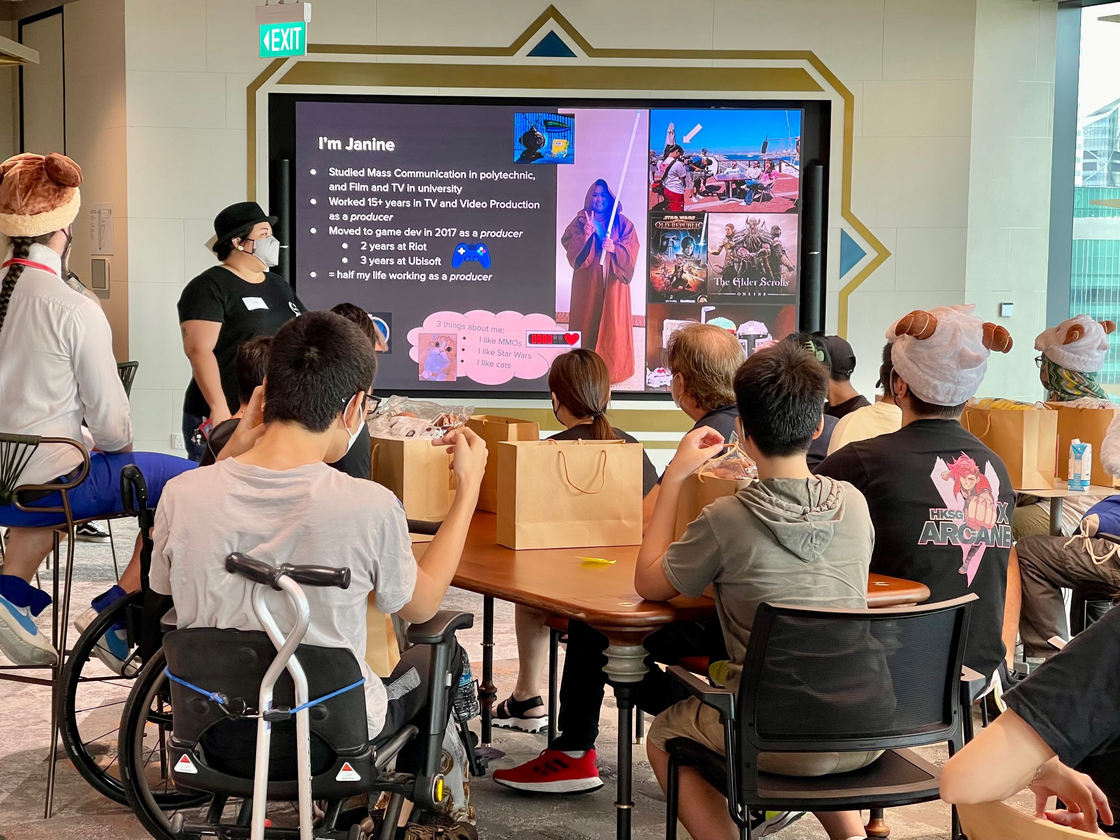 Shanghai Collects for Charity
Our office in China partnered with White Whale, a charity that donates goods to children in the Yunnan Province. A mountainous region of China, the Yunnan Province is on the southwest side of the country, opposite Shanghai and Beijing.
Rioters in our office came together to gather over 170 lbs (77 kg) of toys, books, and clothes which will be delivered directly to children in the region. Going forward, this donation drive will become an annual tradition for Rioters in Shanghai.
São Paulo Takes on Mentorship
Rioters in Brazil joined forces with Vocaçao, a NGO focused on improving the lives of youth who are in economical, social, and political vulnerability. They work to prepare young professionals for rewarding careers that will make an impact on their lives and their communities.
Over 30 young professionals came to Riot's office in São Paulo to experience the grand opening of the new CBLoL stadium, heard from Rioters about the lessons they've learned over their own career journeys, and shared their passions and experiences. After making connections during this visit, many Rioters are stepping up to be consistent mentors to the Vocaçao young professionals.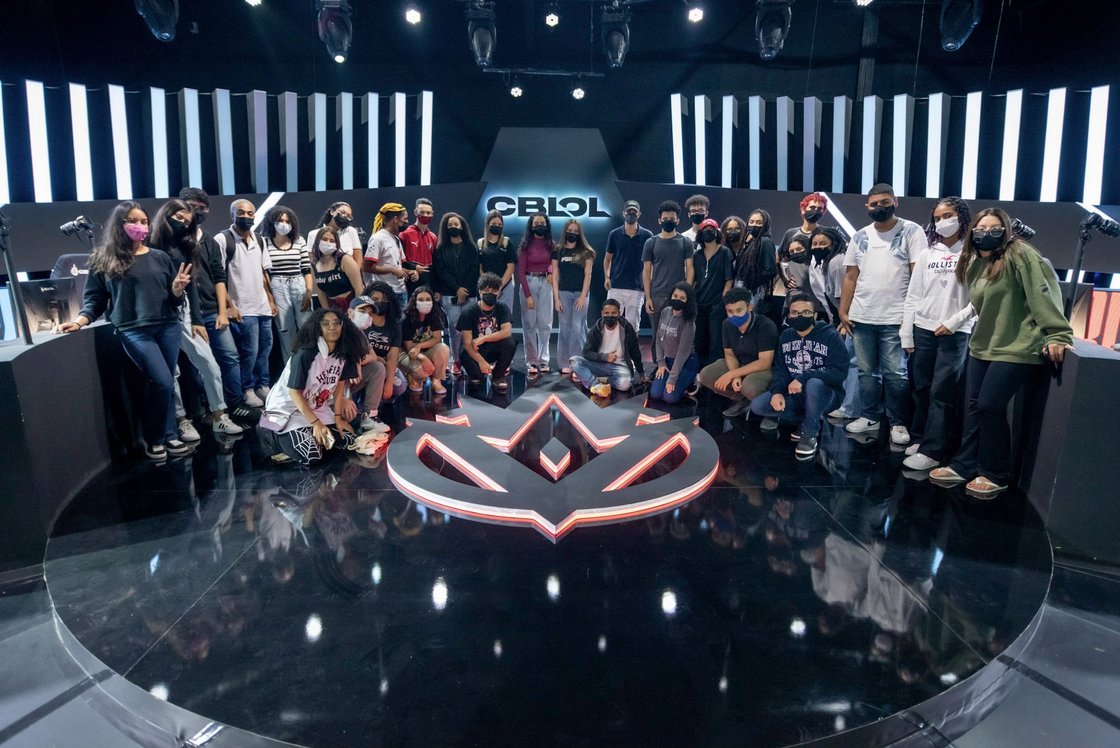 Mexico City Goes Bowling
In Mexico City, Rioters worked with Dr. Sonrisas, an organization dedicated to creating unique experiences for kids who suffer from terminal or chronic illnesses. The goal is to help alleviate some of the economical and psychological distress that comes with long-term illness.
For this partnership, Rioters volunteered for a program called tren de los sueños where kids get to do what kids do best: Have fun! 21 kids and their families joined Rioters at a bowling alley / arcade where some serious space invader competitions took place. At the end of the day, all the kids left with a Tibbers of their own.
Bringing the kids out of the tedious medical schedules and into a world of fun and games for a few hours left a resounding impact on both the kids and on the Rioters who volunteered.