In the heart of South Los Angeles sits the SoLa Beehive campus, 92,000 square feet of Black-owned businesses, art galleries, and, now, a technology and entrepreneurship center.
On August 11, the SoLa Technology and Entrepreneurship Center Powered by Riot Games, held its grand opening. The center provides free technology education to the South Los Angeles community. Funded in part by a $2.25 million donation from Riot to the SoLa I CAN Foundation, the 13,000 square foot center features an esports and gaming arena equipped with 40 high-end gaming PCs, a streaming studio, and 5v5 competitive stage.
"Our mantra is that 'if you can see it, you can be it,'" said Sherri Francois, the Chief Impact Officer at SoLa Impact. "For the community that we serve, it's about providing exposure and access. Most of our kids are unaware of what is available to them. The first thing is to open their eyes and expose them to people, places, and experiences that they will not have access to in their everyday lives. We also want to build a community through technology and gaming so that kids have ownership, are empowered to keep learning, and we eventually build a pipeline of talent in the tech industry."
SoLa's I CAN Foundation is the non-profit affiliate of SoLa Impact aiming to improve the lives of South LA residents by breaking cycles of intergenerational poverty through opportunities for education and economic mobility. The SoLa Technology and Entrepreneurship Center aims to inspire and develop the next generation of Black and Brown game developers, esports players, tech professionals, leaders, and entrepreneurs.
"The grand opening of the SoLa Technology and Entrepreneurship Center Powered by Riot Games makes a big statement," said Curren Price, Councilmember for District 9 in South Central Los Angeles, where The Beehive is located. "These are going to be game changing opportunities. This is going to be the opportunity for our young people to focus on tech, to focus on their minds. When you see the smiles of our participants, it makes it all worth it."
The grand opening saw kids using VR headsets, taking full advantage of the state of the art music studio, building robots in the robotics lab, and gaming–of course. In the newly renovated PC Bang, SoLa Impact students played VALORANT on PCs they helped build. After the center opened, two VALORANT squads representing the SoLa Surge, the center's esports team, faced off on the stage in a heated match.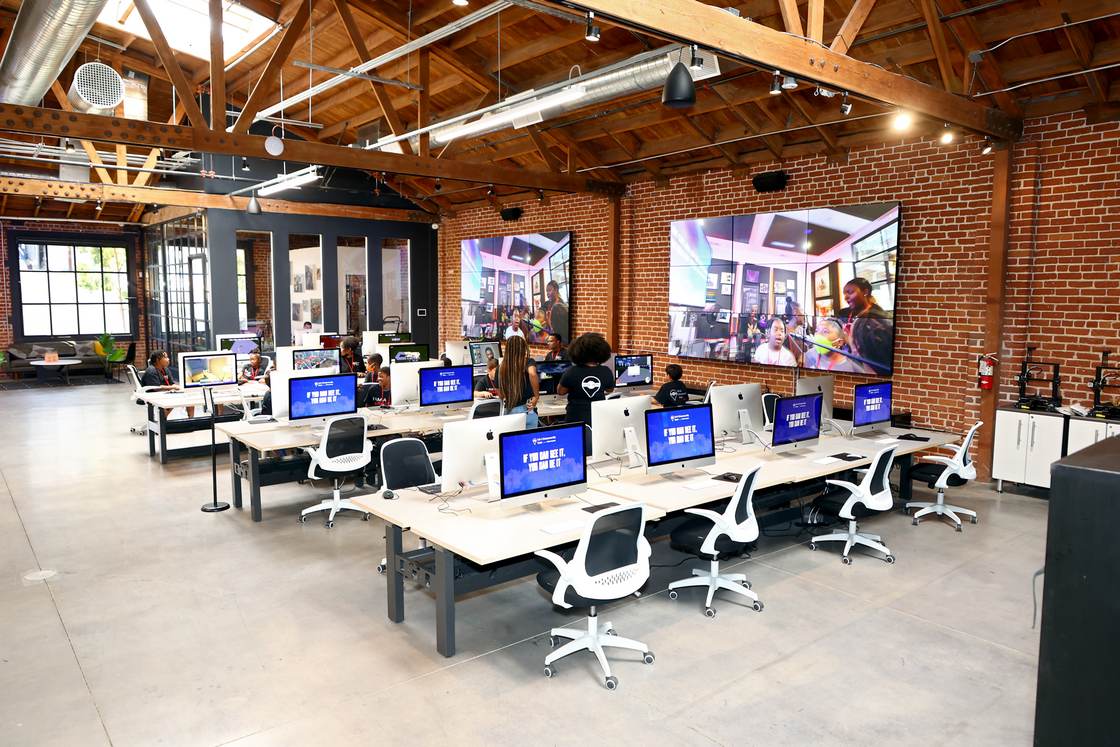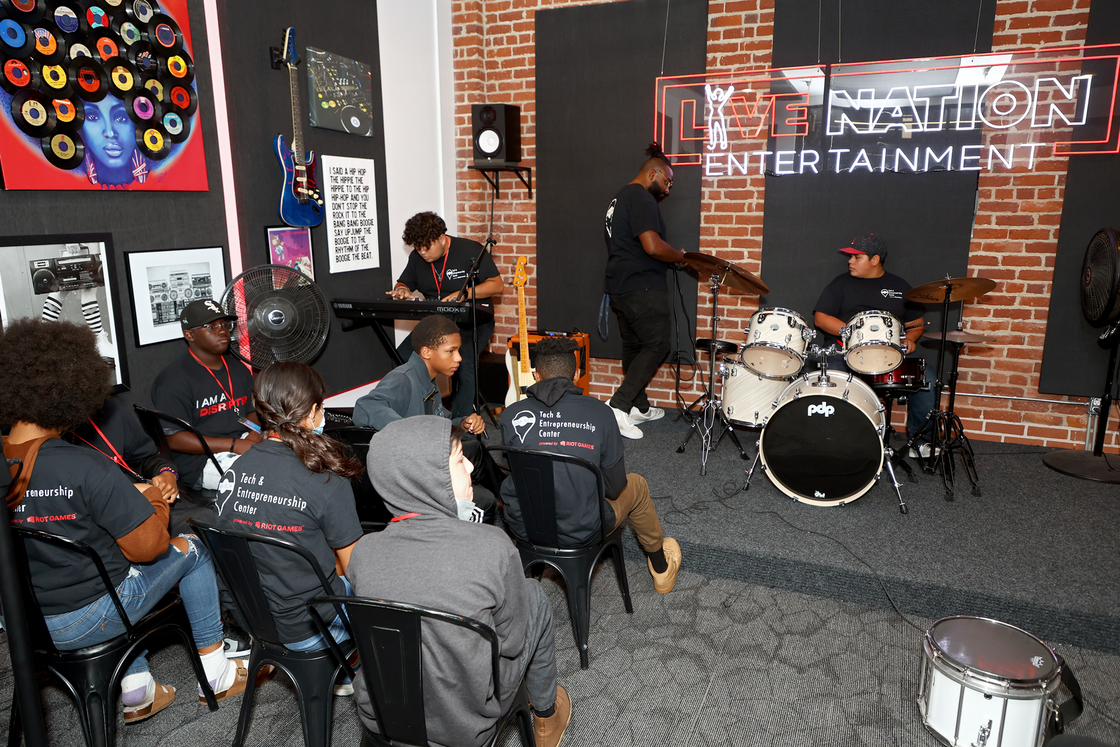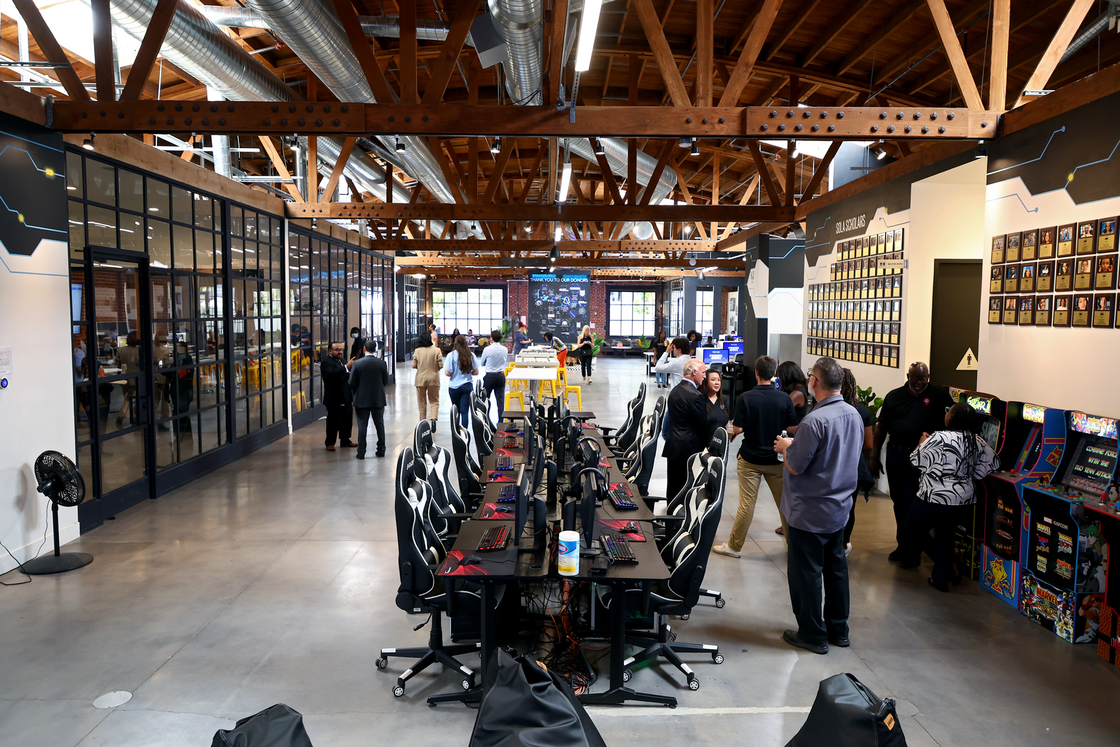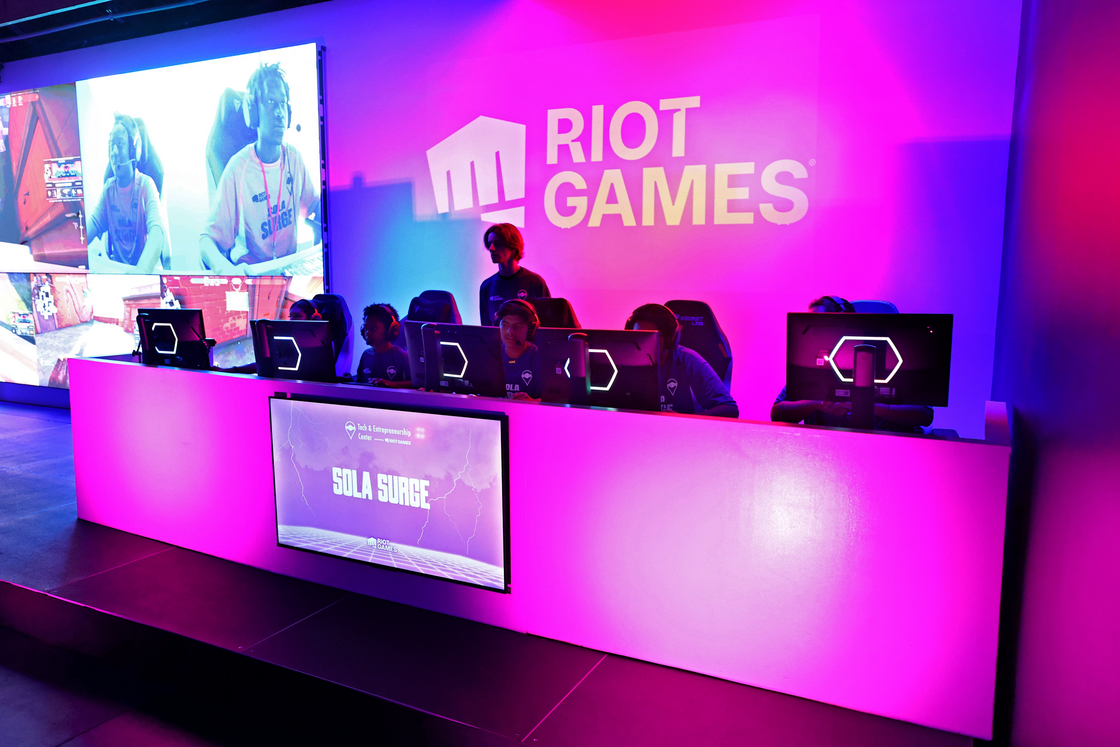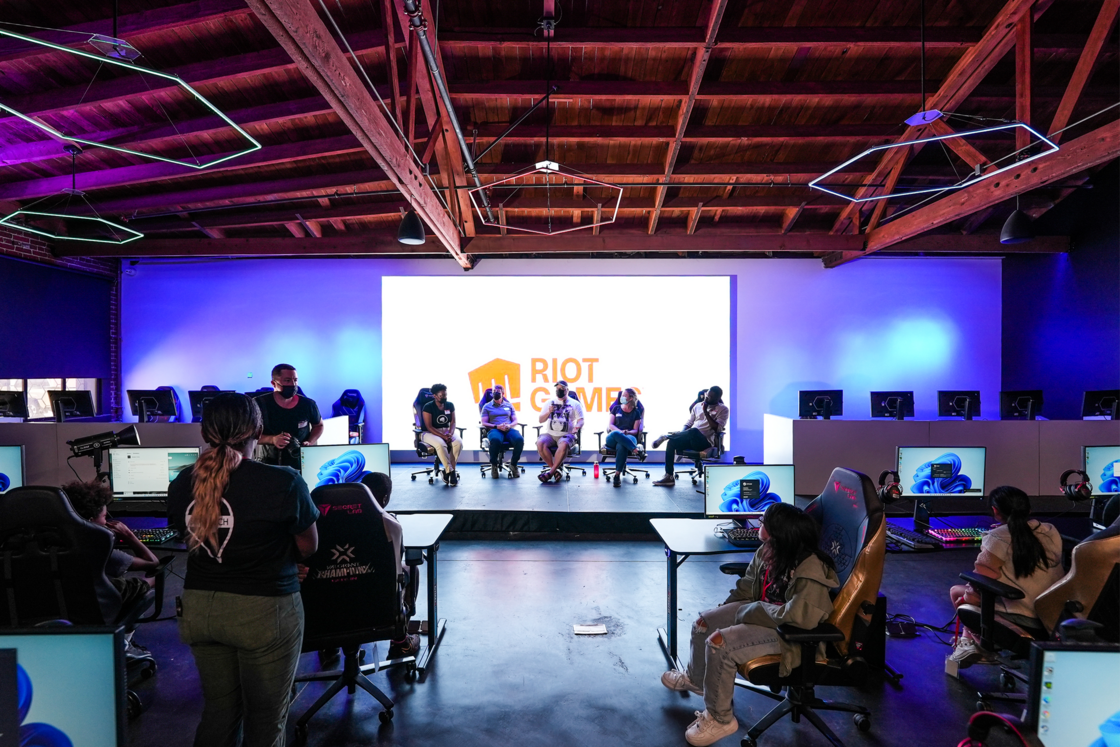 "Our thought is that this is essentially the next gen YMCA," said Marc Merrill, co-founder, co-chairman, and President of Games for Riot Games and one of the main drivers of the investment in SoLa Impact. "In the 20th century, basketball was at the core of the YMCA, it's a community center bringing people together and teaching kids sportsmanship. In the 21st century, we believe there's an opportunity to do those same things around esports and technology, that's what this center represents, plus opening up career opportunities along the way."
At Riot, we want the next generation of gaming leaders to be as diverse as our players. Our partnership with SoLa Impact, in addition to programs like the Underrepresented Founders Program and the URF Academy, is part of our commitment to create more opportunities for Black and Brown students across the gaming world. On August 5, as a part of Global Service Month, Rioters got a sneak peak of the center and hosted a session of our URF Academy, a free, online curriculum to teach anyone, anywhere the fundamentals of game design.
Riot and SoLa Impact will work together to narrow the digital divide, provide students the same access to technology as counterparts in more affluent areas, inspire future generations to pursue meaningful careers in STEM, and illuminate potential career opportunities they may have never dreamed of before. We're excited to have a great partner in this space and look forward to working with SoLa Impact to positively impact the South Los Angeles community for years to come.