As a plane flies over Istanbul, Turkey, VALORANT Agents descend in search of the source of a threatening message. On the ground, they are greeted with black smoke enveloping them within their own nightmares. Fade, Agent 20 in the VALORANT Protocol, is illuminated by Sova's arrow as she confronts the team.
It's an auspicious entrance for the shadowy Initiator. But underneath her dark persona, her bounty hunter occupation, and her ability to harness nightmares, is a woman from Turkey.
"As a woman, you have to be more aware of your surroundings," said Nihan Dinç, a brand management supervisor who works in Riot's Istanbul office. "Fade is strong, she's a bit scary. But she's also always aware of her surroundings, she's constantly tracking where people are. That's an experience a lot of women have."
There are a ton of decisions that need to be made in the course of creating a new agent. The VALORANT character design team has to figure out the role they play in-game, how to create the Agent's unique identity, and how they fit into the VALORANT Protocol. They also have to determine who the Agent is at their core, a decision that often begins with where they are from.
Dreams are a huge part of Turkish culture so Fade dealing in nightmares made her Turkish roots a natural fit. Plus, there are tons of passionate VALORANT players in Turkey who would be able to see themselves represented in the game. So to make sure Fade is authentically Turkish, the VALORANT character design team worked directly with Rioters in Istanbul. The first major decision was the Agent's gender.
"Women get less representation in gaming and that's true for Turkey as well," said Bahadir Guven, a community manager who has worked in the Istanbul office since 2012. "We wanted our players to have strong female representation. Someone that they can look up to, someone who represents their culture and their place in the gaming world."
An Eye for Detail
Once the VALORANT team had the foundation set, they moved towards the details. Everything about Fade, from her clothes, to her abilities, to her voice lines, are rooted in Turkish culture. The most prominent of these details is the Turkish evil eye bead. With thousands of years of history, the evil eye is still prominent across Turkey today.
"If you walk into a Turkish person's house, you will see an evil eye there," Bahadir said. "It's a tradition and symbol that dates back to Sky God, Tengri. The evil eye bead keeps away envious intent, bad spirits, bad luck, and evil. Once we knew that Fade dealt in nightmares, we immediately thought of the evil eye bead as a way to protect her from her own nightmares even as she sees the nightmares of others."
Fade wears the evil eye in the dead center of her outfit where it can keep a constant lookout for any evil spirits. Her hands are adorned by henna, body artwork with a history that dates over 5,000 years.
"Henna is not specific to only Turkish people but it is used often on important occasions," said Sertac Kilici, manager of the team in Istanbul that tailors all our games specifically for Turkey. "It represents a rite of passage. You often see it when people are getting married. For Fade, it's not only on her hands, but also in her ultimate ability as well."
Fade's ultimate is one of the most visually intense in VALORANT so far. Complex henna designs spread from her orb that cover an entire site. If an opponent is caught, they will be decayed, deafened, and tracked.
Make sure you don't get caught, because if you do, it's hard not to feel like Fade is waiting for you around every corner. And if she is, you won't be able to hear her either. She will track you like a cat in the night.
"Cats are a huge part of Turkish culture," Nihan said. "In Istanbul, and everywhere in Turkey, you can find stray cats which are fed by local people. They are part of the neighborhood. If you see a cat in front of a mosque, that's how you know you are in Istanbul. It's also believed in Turkey that cats can see and feel negative energy which resonates closely with who Fade is."
And on Fade's shoes, her feline inspiration is represented by a cat's paw design underfoot. For Fade, and for the VALORANT character design team, representation is all in the details. The goal of the team is to make Fade feel truly Turkish - not a stereotype.
Despite the Darkness, Fade's Familiarity Shines Through
"When we first let players know a Turkish Agent was coming, we heard from players immediately," Sertac said. "They said 'we don't want to see a character with a fez, we don't want to see a character with a camel.' That's how Turkish people have seen themselves represented mistakenly by the west and they are more than that, we are more than that."
So when players in Turkey actually saw Fade for the first time, the reactions came pouring in. In between the walls of players around the world saying "mommy" and "woof woof" were true reflections of honest representation.
"Players said 'oh, this is a girl in Kadıköy,' that's a part of downtown Istanbul popular with young people," Bahadir said. "It is great to see that a Turkish character doesn't have to be rooted in something ancient in our culture to represent Turkey. She is someone you might just see on the street in Istanbul, and that's what we love about Fade."
"Another player said 'I'm pretty sure I hung out with this girl at some point,'" added Irem Yildiz who works in marketing communications in Istanbul. "Turkish players see her as someone they know or recognize. That was the most important thing to us."
While Turkish players will see themselves reflected by Fade's appearance, they could also gravitate towards her play style. Some of the best VALORANT players in the world come from Turkey including Mehmet Yağız "cNed" İpek, the elite duelist for Acend who helped lead the team to become VALORANT's first world champions in 2021.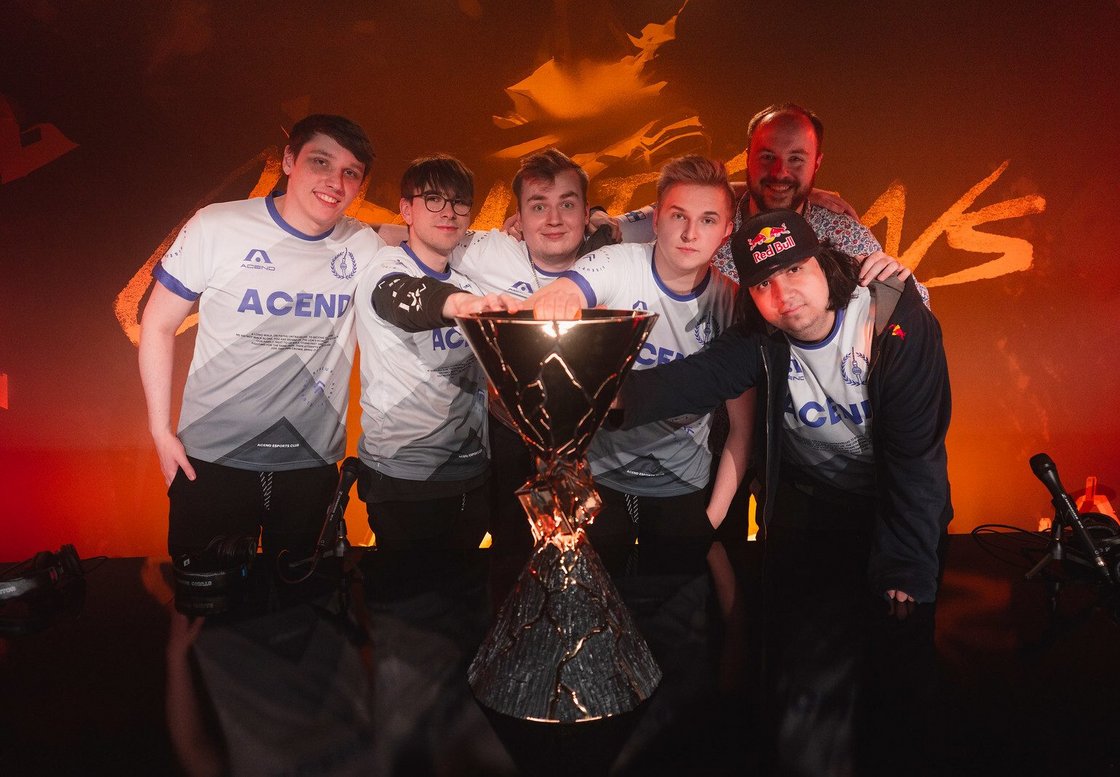 "Fade's gameplay and where she's placed among the other Agents is in a good spot for Turkish players," said Bahadir. "Turkish players like to shine individually. They like to take opponents one-on-one. So Fade being able to track down an opposing Agent and cut their vision and hearing off from their team, makes it easy for a Turkish player to go after them which is already what they like to do."
Across both VALORANT Champions Tour and VALORANT Game Changers, Turkish players are always showing out. Whatever way Fade best fits into the meta, you can be sure the Turkish pros will be leading the charge to figure it out.
"I know people are really going to own the Agent, to protect the Agent's skills. Hopefully we didn't make her too strong because if we ever had to nerf Fade, I think we would have to improve our security," Nihan laughed. "Having a Turkish Agent is just a huge deal for the whole Turkish community. We see how much she's already loved by the community and it makes us so happy."
As Fade's story continues to unfold, her relationship to VALORANT's other Agents, the source of her mysterious powers, and her connection to her home country will only become more clear. In the meantime, happy nightmare hunting.