From an early age, all Kat Wong wanted to do was work in video games. But growing up in Hawaii and being a Kānaka Maoli (Native Hawaiian), video game companies and game developers were few and far between across the office space on the islands.
"I knew from the fourth-grade video games were where I wanted to be," said Kat, a Program Manager on Riot's Localization team. "This is back in the early 80s when Tetris had just come out on the NES. I remember my parents saying, 'video games? There's no money in video games.' At the time, it hurt, but I was determined to make it in the video game industry."
So she set off to college to study computer science and pursue her dreams.
"I started off with computer science and I realized coding just wasn't my passion," Kat continued. "At the time, when you read all the gaming magazines and the jobs that existed in video games, they all said engineers this and engineers that. I slowly saw my dreams fading away. Yet, from my research I knew I needed a degree for potential gaming companies to look at me as a possible candidate. I changed my degree to IT (Information Technology) to finish out school. While I was doing that, I realized I was passionate about working with people and I figured someone had to be there to help manage those engineers, boost morale, and help bring people together."
As she worked to figure out her place in a fledgling video game industry just beginning to grow into a mainstream sensation, she also met her future wife, Bonnie. It turned out that Bonnie had been invited to a networking event on campus about video games, and as fate would have it, she couldn't attend.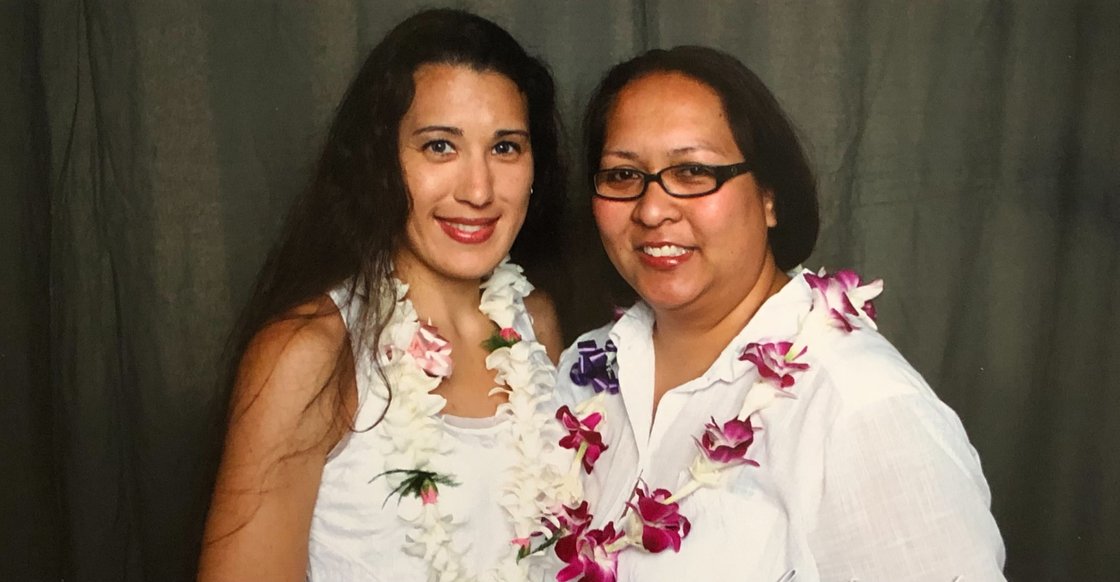 "She said, 'I can't go, you should take the invite,'" Kat remembers. "Hawaii has almost no gaming companies. At the time, the only one was Tetris and they were the ones putting on this lecture and network mixer. My na'au, (instinct or gut feeling), told me I needed to print out my resume before I attended. After the lecture, I headed over to the mixer. I'm sitting next to this guy who I figure has to be an engineer, he looked pretty chill and we got to talking. I told him whenever I need to make a life changing decision, I play Tetris and it helps clear my head. Turns out I was talking to the founder of The Tetris Company. Talk about full circle."
One thing led to another and by the end of the night, Kat was offered her first job in video games as a QA Tester. A simple conversation kicked off a 15+ year career, starting with being part of the team that launched Tetris on the iPod continuing through multiple industries before leading to her current position at Riot. The whole time, her wife was by her side.
"We met through Yahoo Chat and IRC," Kat remembers. "To exchange pictures, I had to take a photo on a disposable camera, take it to Costco to get it developed, and mail it out. So it would take a week before she got the pictures and let me tell you, that was pretty nerve-wracking."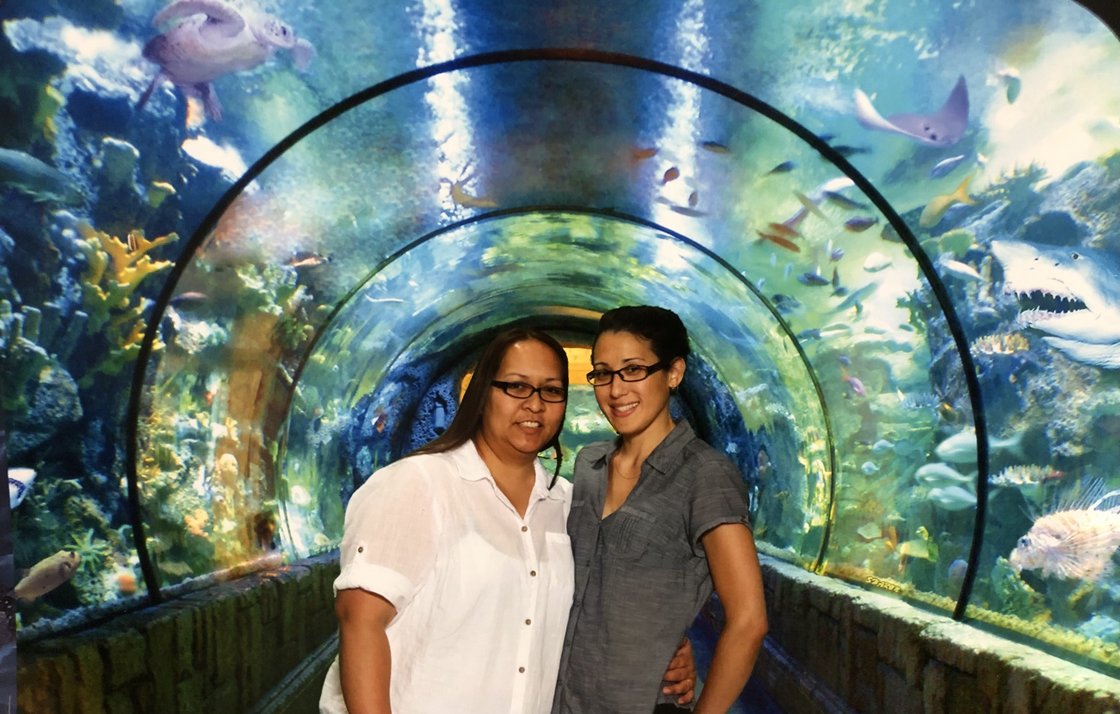 Evidently, there was nothing to worry about. Also from Hawaii, Bonnie was living in California at the time while Kat was still on the islands. As the relationship grew, Bonnie decided to move back to Hawaii to be with Kat. She encouraged Kat to go back to school and continue to pursue her dream of working in gaming. Eventually, that led to the fateful networking event. While Kat was able to realize her dream of working in gaming, the journey over the years came with plenty of pitfalls too.
"Pitfalls are rough and learning to navigate through them is challenging, but I've learned to use them as stepping stones towards achieving my goals," Kat said.
"Before Riot, I was quiet about my wife in the workplace. I was lowkey," she continued. "People would ask 'where's your boyfriend?' and I'd say 'he's at home.' Bonnie would be around, but I said she was my roommate. And I kept it that way because I was afraid someone would find out, I would be judged, and possibly let go. When I came to Riot, I saw everybody accepting people for who they are. My team creates a safe space. So this was an opportunity for me to come out and finally say, 'hey, I have a wife, I would like to introduce her to you all, and we've been together for over 20 years.'"
Kat has been at Riot for over three years now. Before she joined, she wasn't sure if she wanted to continue working in gaming again after some bad experiences at previous companies. As she was looking into the job at Riot, she wanted to make sure this wasn't going to be just another bad experience.
"I was hesitant. I did my research. I read Kotaku's reporting about Riot," Kat said. "I talked to Bonnie and she'd done her research, too. I said 'I know a couple people that work at Riot before and during that time. They're still at Riot, they're doing amazing things.' And Bonnie said 'that's great, but how do you feel?' I said 'I feel in my na'au that they're learning and they're actively trying to change the company.'"
Flash forward a few years and Kat is happy she listened to her na'au.
"Recently I had a chat with a former colleague," Kat continued. "I said, 'remember that time when we used to have lunch together and wish we were in a job that values our talents and listens to us and allows us to try new things? Well, I work at that place now.' People may say 'ah Kat's drinking the Fruit Punch (aka Kool-Aid)' but I owe it to my team. It's my team that allows me to be my true authentic self and in return I give 120% effort in my work. This stems from Riot allowing our managers to give everybody the autonomy to do their best work."
Localization, Kat's team, is responsible for translating/testing all content (Projects/Publishing/Esports/Entertainment/etc.) into over 20 different languages for players around the world. But it goes a lot further than simply changing words to a new language. Localization is a core part of Riot's games and the localization team works to make sure our content is culturally resonant, sensitive, and impactful for players everywhere.
"Riot has offices around the world, the goal is to be a truly global company and localization is a huge part of that," Kat said. "Bringing localization experts earlier on in the process and making sure all regions have a seat at the table when making decisions is crucial to be a global company. And also to include the RIGs (Riot Inclusion Groups) and make sure diverse perspectives are always sought out and elevated when making decisions."
In addition to localization, Kat has become a key figure in our RIGs. Right now there are seven of them and Kat's a member of every one. RIGs are designed to bring groups of people together, especially those that are often marginalized in the gaming industry. The groups share experiences, hold events, and cultivate community. They also offer their expertise on things like character design when the champion or agent reflects a specific community. For example, Riot Noir, our RIG for Black Rioters, helped make sure K'Sante was an accurate reflection of West African culture.
"I join every RIG because they either resonate with my experience, I can learn from each group, or I can be an ally. Sometimes all three at once," Kat said. "RIGs also helps me embody my kuleana (responsibility). I feel it is my kuleana to help the next generation(s) navigate through the gaming and entertainment spaces. I hope to inspire Kānaka Maoli and Polynesians, to inform them that the Gaming and Entertainment industries are ready for our stories, and these are great platforms to tell them. Together, we can make these industries a better place for marginalized people."
---
Rainbow Rioters Find Their Lane is a series created by Rainbow Rioters, our RIG for LGBTQ+ Rioters. The series is designed to talk about the triumphs and pitfalls that naturally happen on the winding road careers often take, especially as careers develop alongside someone's personal identity. Read the other editions of this series featuring Patrick Ryan and Maria Pentinen.