In 2017 we launched our URF Academy Game Design Workshop to teach our entry-level game design curriculum. In the years since, hundreds of local Los Angeles area high school students have visited our LA headquarters for the interactive course. We received tons of great feedback from STEAM educators and students that helped us hone in on the aspects that made URF awesome. And each time we heard the same two questions: How can we bring the lessons and experiences into classrooms? And, how can we reach students who aren't located near one of our 20+ regional offices?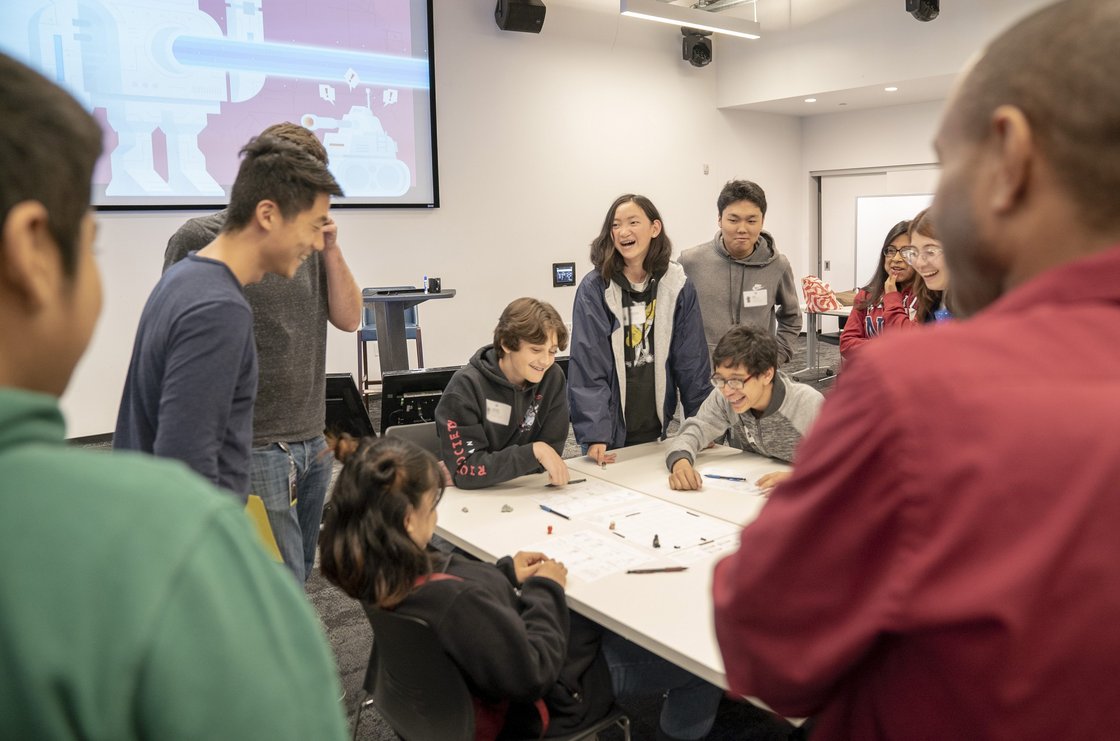 URF Goes Global
In an effort to level up our impact, we expanded URF Academy by bringing it to several regional offices including St. Louis, São Paulo, Sydney, Mexico City, and Dublin this past year. And while the reception in these regions was great, we still felt like there was more we could do.
With the goal of making our curriculum accessible to any teacher with access to the internet and a printer, a team of Rioters working with local Los Angeles educators set out to make an online curriculum to make game design education more accessible to students, regardless of their geographic or socioeconomic backgrounds.
URF Academy Online
Today we officially launched URF Academy Online, an entry-level curriculum developed by Riot Games game designers and teachers crafted to empower students with language and concepts necessary to engage more deeply with games.
Our current game design curriculum is only the first version. Over the course of the 2019–2020 school year, we'll continue to work with educators and students around the world to improve upon the curriculum. We'll also be launching URF Online in more countries!
We truly believe that games are a meaningful life pursuit, and by teaming up with educators we can help make the gaming industry accessible to students everywhere. Onwards and upwards!