Our Story
Riot Games was founded in 2006 by Brandon Beck and Marc Merrill with the intent to change the way video games are made and supported for players. In 2009, Riot released its debut title League of Legends to worldwide acclaim. The game has since gone on to become the most played PC game in the world and a key driver of the explosive growth of esports. Players are the foundation of our community and it's for them we continue to evolve and improve the League of Legends experience. Riot Games is headquartered in Los Angeles, CA and has 23 offices worldwide.
PLAYER EXPERIENCE FIRST
We believe our laser focus on players inspires the most meaningful and lasting game experiences. • We put players at the center of everything we do. • We share a love of games and prioritize play as an important part of our lives. • We deepen our empathy and understanding by listening, learning, and engaging with players around the world.
DARE TO DREAM
We believe the courage to chase bold ideas will make impossible dreams come true for players. • We make bold, focused bets aimed at advancing the gaming landscape. • We seek unique perspectives, create room for experimentation, and anticipate failure as part of the journey. • We work from best practices, value expertise, and innovate when there's a better way.
THRIVE TOGETHER
We believe we're stronger when we respect each other, invest in each other, and succeed as one team. • We approach every interaction with empathy, sincerity, and respect. • We cultivate inclusive teams to amplify each Rioter's strengths. • We hold ourselves to the highest standard of professionalism and together we embrace the joy of making games.
EXECUTE WITH EXCELLENCE
We believe operational excellence will unlock us to deliver better experiences for the long run. • We set ambitious goals, measure ourselves against results, and continually iterate towards improvement. • We collaborate across teams to deliver holistic experiences to players and Rioters. • We focus where it matters, prioritize efficiency, and spend player resources as our own.
STAY HUNGRY; STAY HUMBLE
We believe there is always more to learn from each other, from players, and from the world. • We approach each problem with optimism, ambition, and curiosity. • We celebrate our wins, learn from our failures, and challenge ourselves to evolve. • We value feedback as an essential part of improvement. • We recognize our teams, our families, our industry peers, and our players who make this all possible.
Our values are our north star; the guide to who we want to be. They're what we look to for help when we fall short of our goals, and the lens we use to evaluate every decision we make.
In 2012 we wrote our manifesto: a statement of who we believed we were as a young company still at the beginning of its journey. It served us well for many years, but didn't evolve along with us. Today, we need values that represent who we want to be for our next chapter.
We co-created our values with more than 1,700 Rioters globally, asking them who we need to be to deliver on our promise to players. To make these values true, we promise to institutionalize these values throughout Riot, so they become a part of every Rioter's daily reality:
• We will continually invest in cultivating an environment where each and every Rioter is able to thrive and reach their peak performance.
• We will strive for fair and equitable processes that Rioters can rely on.
• Our leaders will live the values and actively promote them within their teams.
Our ambition is that Riot will be the best place to work for all those who are passionate about our mission.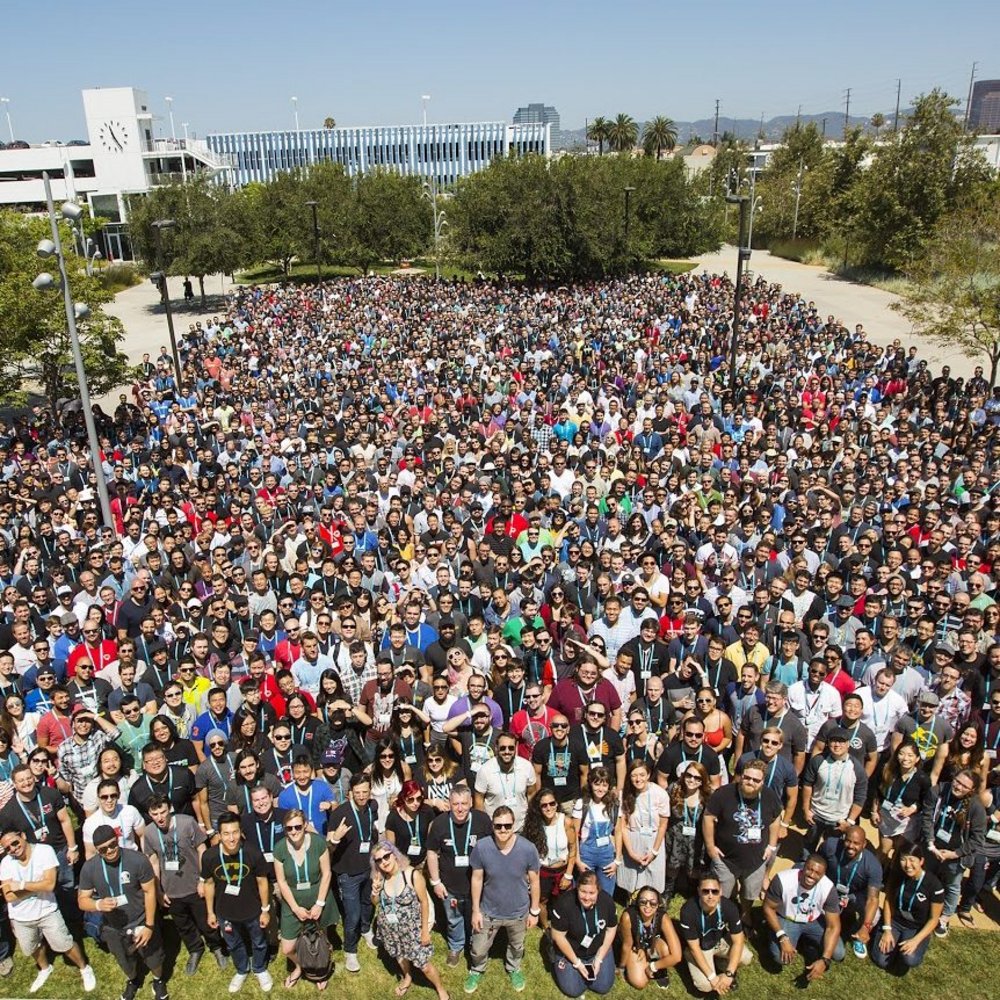 Diversity, Inclusion, and Riot Culture
We're focused on two big work streams to make Riot a great home for people who love making games:
Setting a high bar for diversity and inclusion

Fostering a fair, collaborative, high-performing culture
Learn More
Our Offices
Gaming knows no borders—our teams make sure players get the best possible experience no matter where they live.
Explore Our Offices