We're on a mission to transform Riot's culture. We told you about the first steps here and a key partner to making it happen here. Now we're launching this page to keep you up to date on our progress.
It won't be fast or easy, and there might be setbacks along the way. Nevertheless, step by step, Riot will evolve.
We don't want to achieve good, we want to become great. We don't want to be equal, we want to be equitable. We want Riot to be a place where everyone can do their best work, achieve their full potential, and have fun along the way.
And we want to share our roadmap for doing it.
This page exists for you to monitor our progress, hold us accountable, and to provide a guide so you can see the steps we're taking. We're also going to share lessons we learn along the way that work—as well as the ones that don't—with the hope that other companies and industries can learn from our efforts.
This is done in complement with and to amplify our ongoing diversity and inclusion efforts that you can read about here.
What's below is only a start, but we hope you'll check in regularly as we update this page with the progress we make.
TL;DR
In August we formed our cultural transformation team to make our desired values and culture a reality. The team has three distinct workstreams: Evolving Riot's Values; Objective Assessments & Objective Measures; and Rioter Education & Training.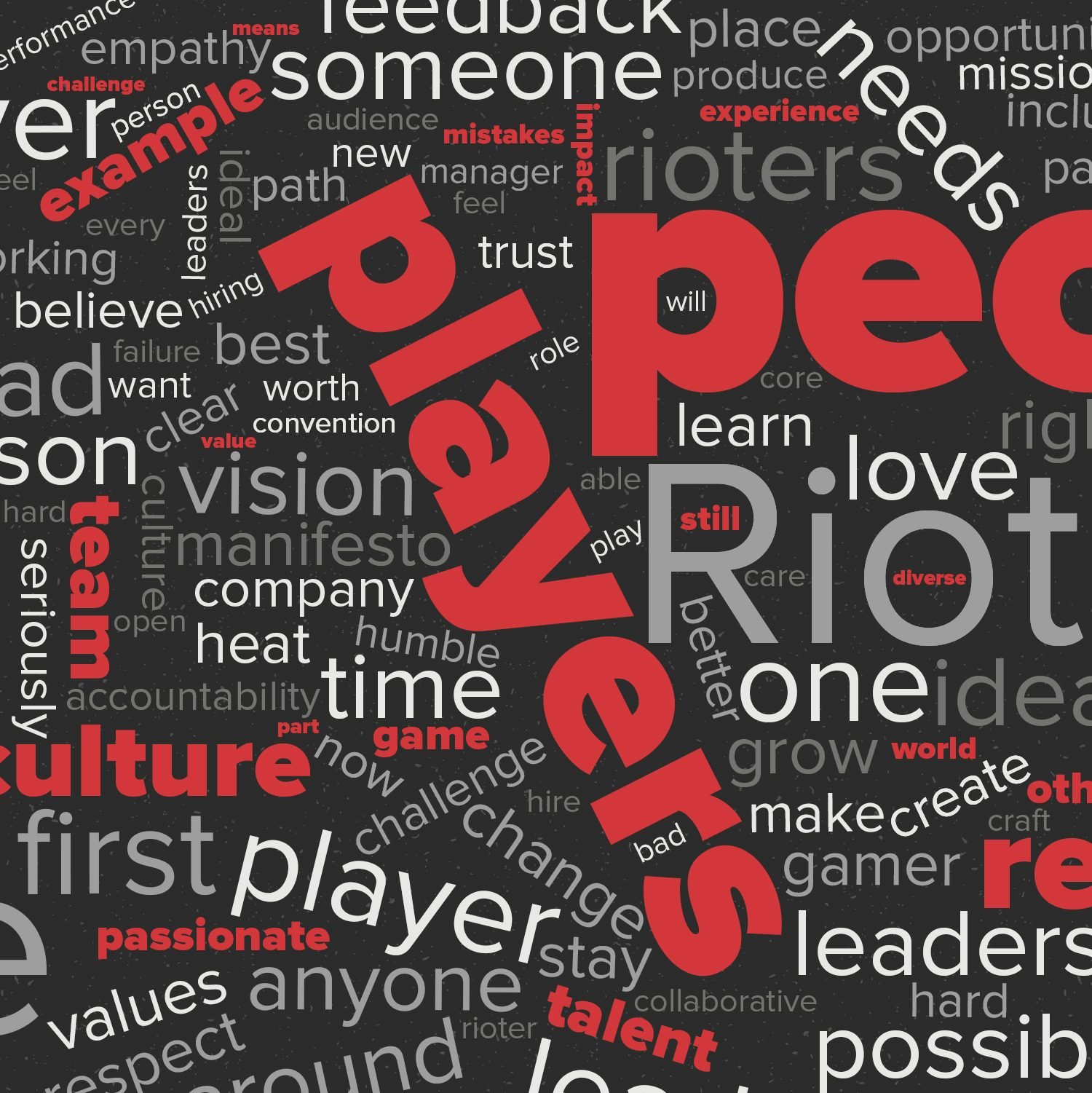 Evolving Riot's Values
Revamping our vision for Riot's mission, vision, and manifesto. As part of this work, we'll ask every Rioter to help define the values that will support, propel, and uphold our culture.
Revisioning of cultural values

Injecting these values across Riot in 2019 and beyond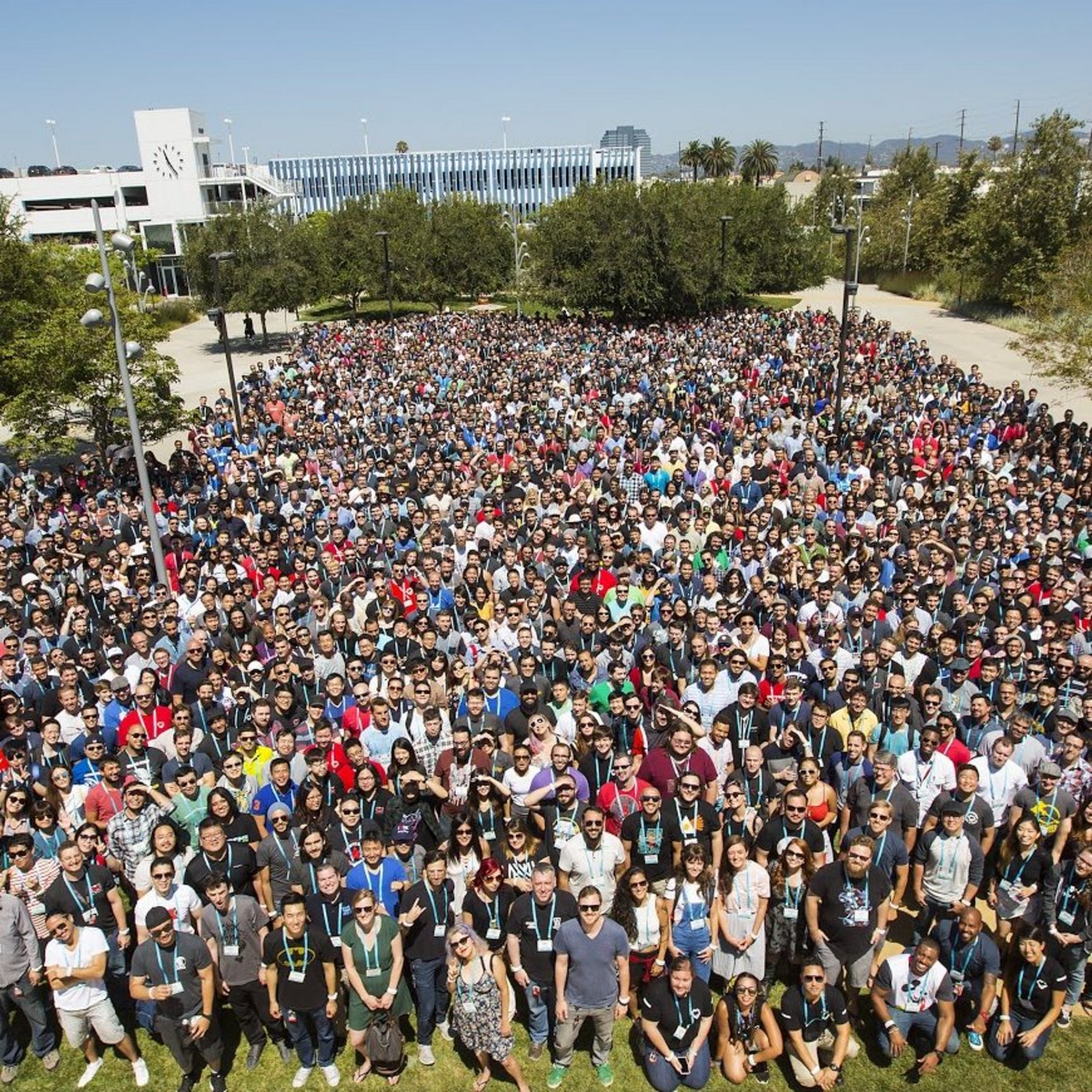 Identifying opportunities
Objective Assessments & Objective Measures
To change, and track that change, we must first understand where we went wrong. The assessment work aims to better understand our current climate and identify opportunities for improvement.
Specific and achievable opportunities that move us towards the culture we want to have

Key performance indicators (KPIs) and a performance scorecard to measure our progress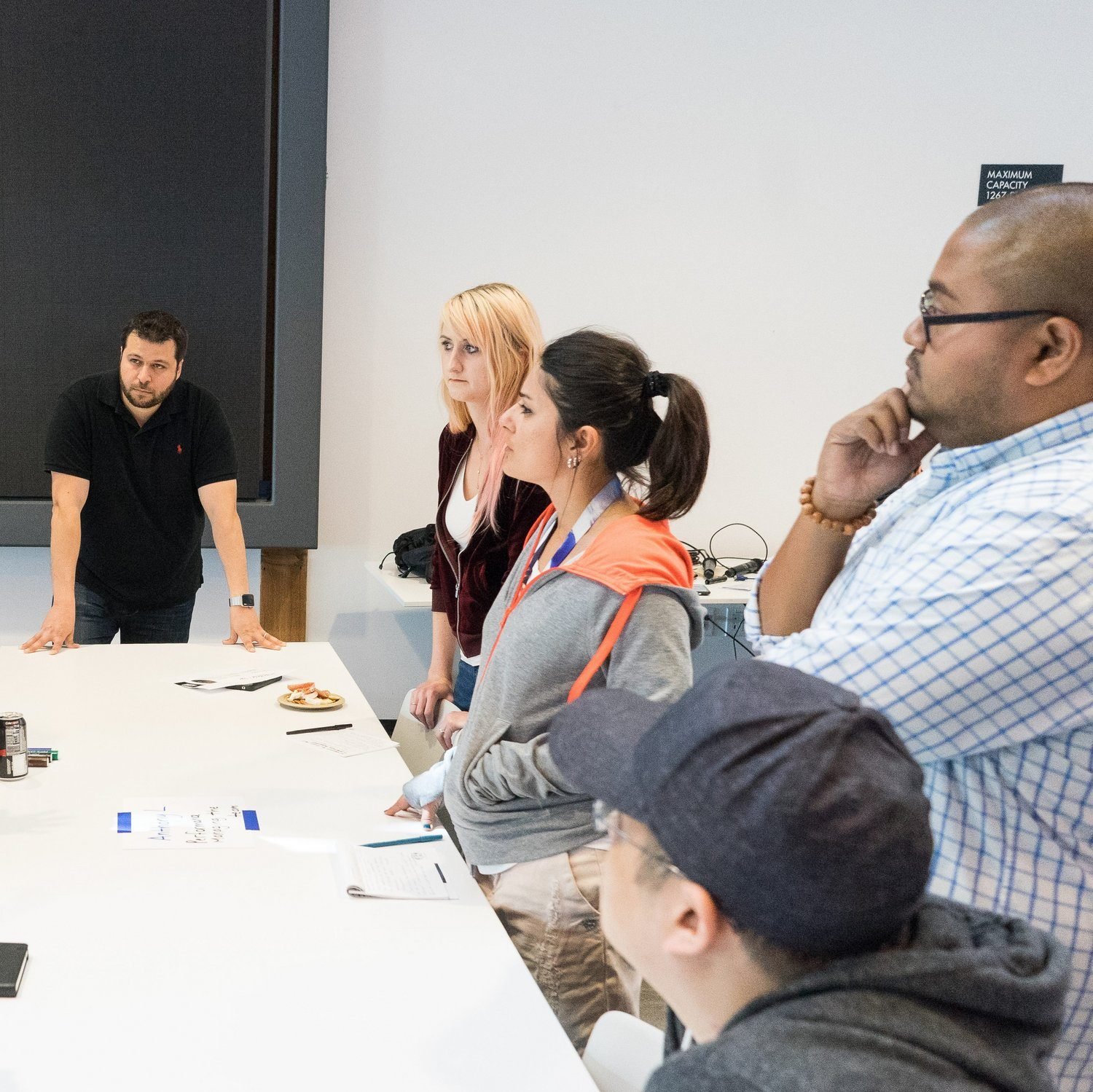 Rioter Education & Training
In addition to broader cultural work, we're developing a curriculum to help level Rioters up individually. Some examples of what we're requiring or offering are:
Classes that support our ability to build trust and respect with one another

Classes that introduce behaviors that create a more inclusive environment

Classes that cover good interviewing practices, which include awareness and challenging personal biases

Facilitated opportunities to engage in thoughtful discussions, activities, and sessions with Frances Frei

Additional training will be added to the 2019 calendar based on our cultural assessment
Cultural Transformation Timeline
Swipe left/right to see more
January 2019
February 2019
March 2019
April 2019
Roll-out Updated Values Across the Organisation
Roll-out Updated Riot Policies & Processes
Conduct Addition Training Sessions for All Levels of the Organization to Drive Adoption of New Values
Our Investigation Process
Accountability, Privacy, and Process
One of our most important first steps is thoroughly investigating every new claim through our established process so we can take swift, appropriate action.
To do this well, we've committed to accountability, privacy, and process:
Accountability for all: We apply the same level of rigor to all investigations, regardless of the seniority of those involved. We appointed Youngme Moon, an internationally recognized business leader, professor, and expert on corporate governance to our board. They then formally created a special committee comprised of Youngme and our two non-Riot directors. This committee oversees Riot's D&I initiatives and cultural transformation strategies, as well as the performance of Riot's senior management in relation to these efforts.

Privacy for all those involved: We're committed to respecting the privacy and legal rights of everyone involved. That means we won't comment or confirm details of individual cases.

Integrity of the investigation process: We collaborated with experts to build an investigative process that we believe will lead to the right conclusions. To ensure our investigations generate fair and just outcomes, we're consistent and comprehensive with every case, including making a thorough and unbiased evaluation of all available evidence. We won't accelerate this process, take shortcuts, or jump to premature conclusions with only a portion of the facts, regardless of any pressure to do so.