While June may be behind us, and July as well for that matter, around the world, Pride is celebrated throughout the year. Whether it's Pride Amsterdam in August or Sydney's Pride Mardi Gras in March, the celebration is not confined to one month - and neither are our identities.
We believe it's essential to celebrate identities, deepen the stories of our characters, and fight for more opportunities for LGBTQIA+ communities 365 days a year. With that being said, June is the most common month to celebrate Pride and is an incredibly special time for players and for Rioters so we want to take a look back on this year's Pride Month to share some of our favorite moments from Pride 2023.
Art at the Heart of a Community Celebration
For Pride this year, we shared our canvas with some incredibly talented LGBTQIA+ community artists from around the world. Here's what they created: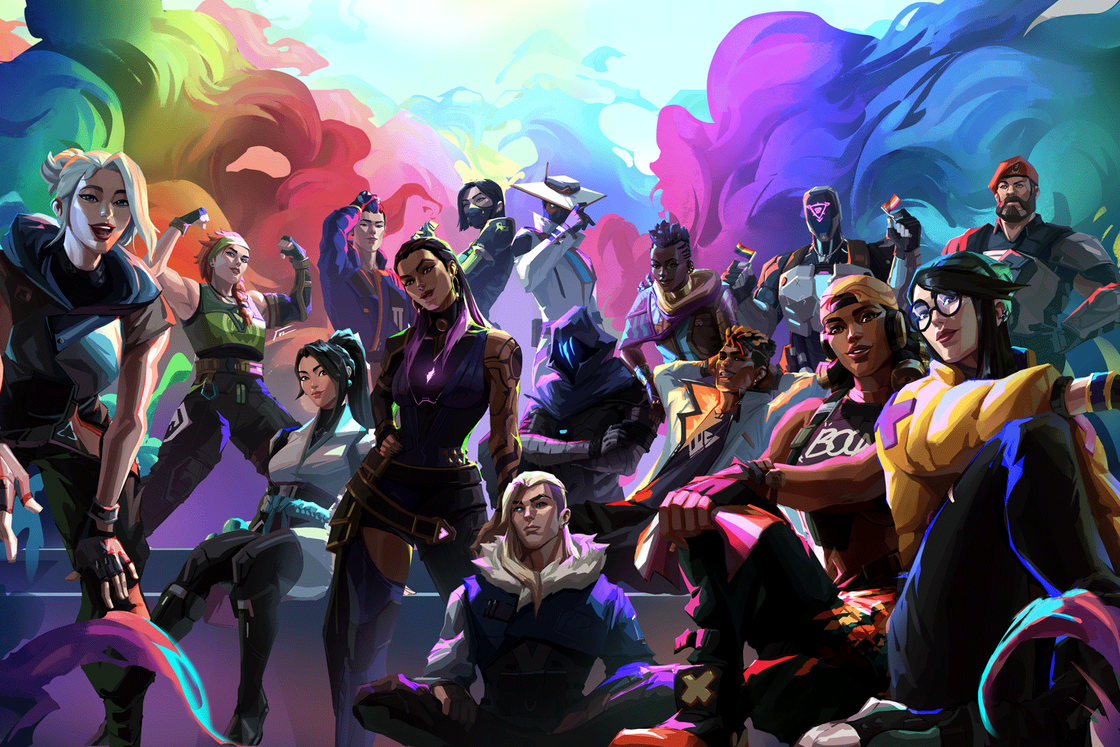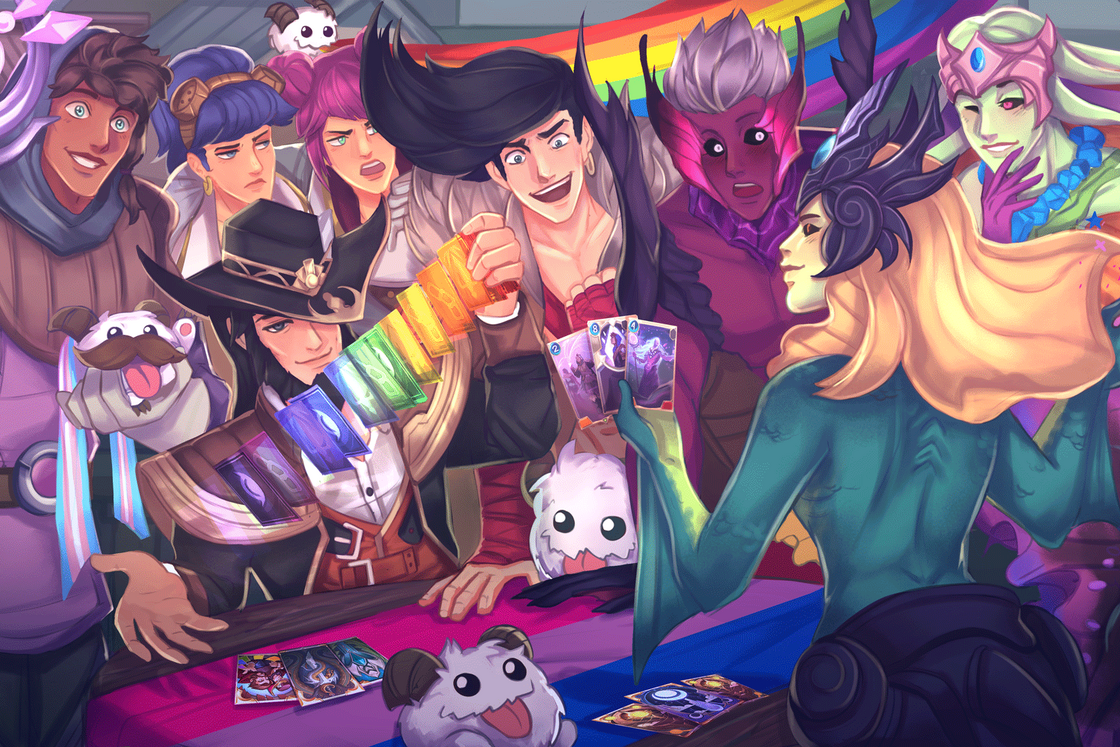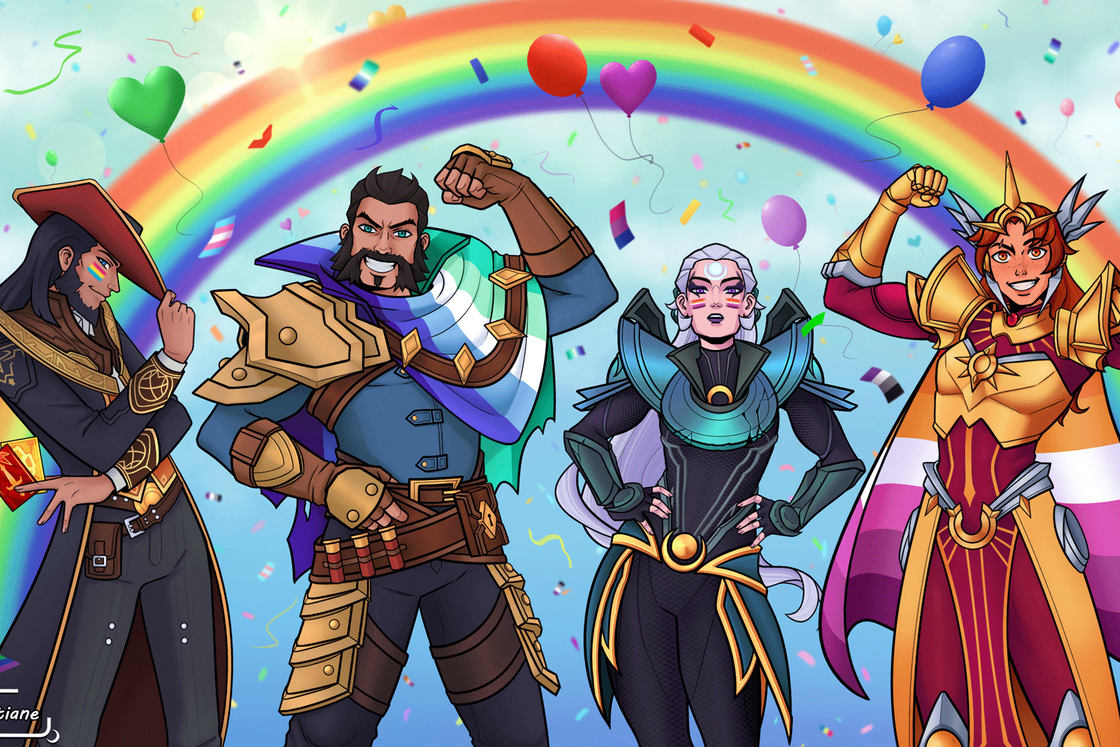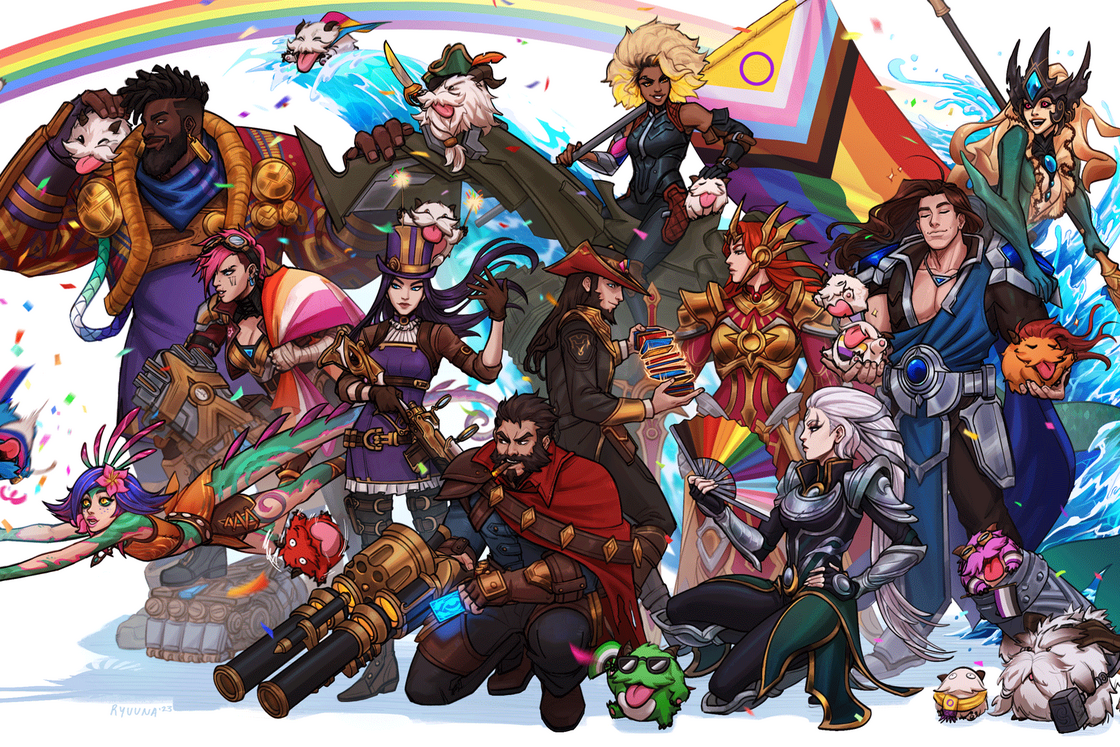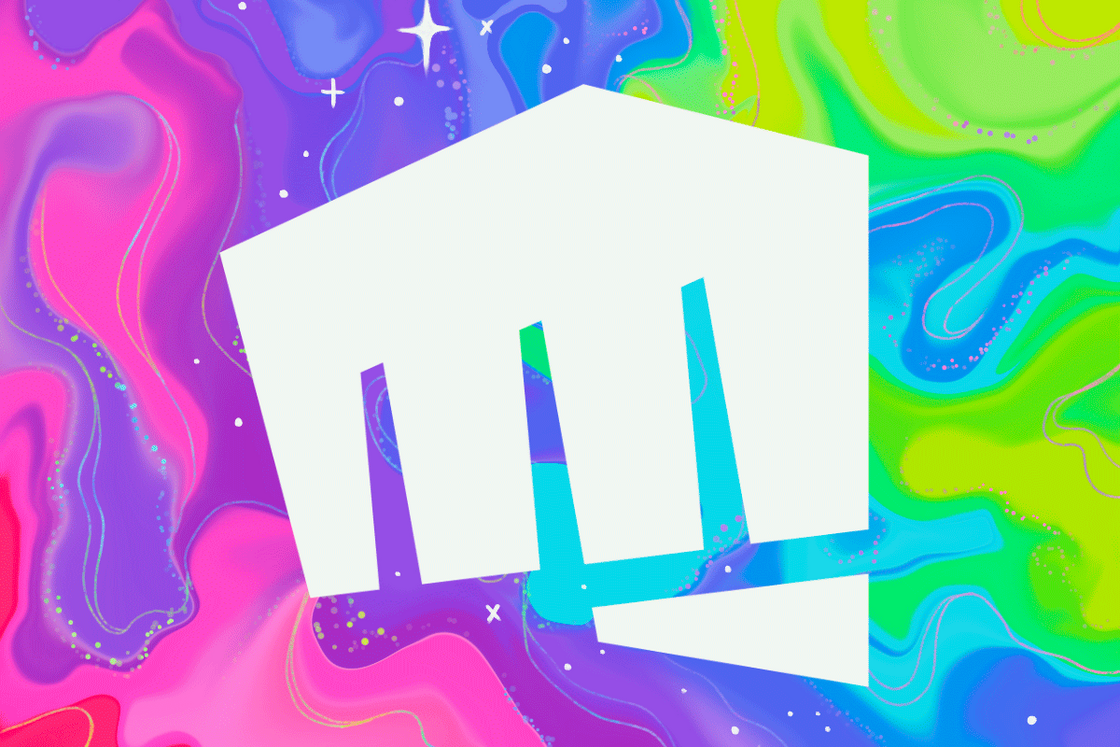 K'Sante's Serving
Since we first started celebrating the LGBTQIA+ community in-game during Pride in 2018, our collection has only grown with more communities, options, and styles to represent the mosaic of individual human identities. In 2023 all our games added new content for Pride from emotes to gun buddies.
K'Sante took center stage for Pride this year after we worked with Lil Nas X to release the Shuriman Tank during Worlds 2022. If there's one thing K'Sante knows how to do, besides slamming his Ntofos in the top lane, it's sissying that walk.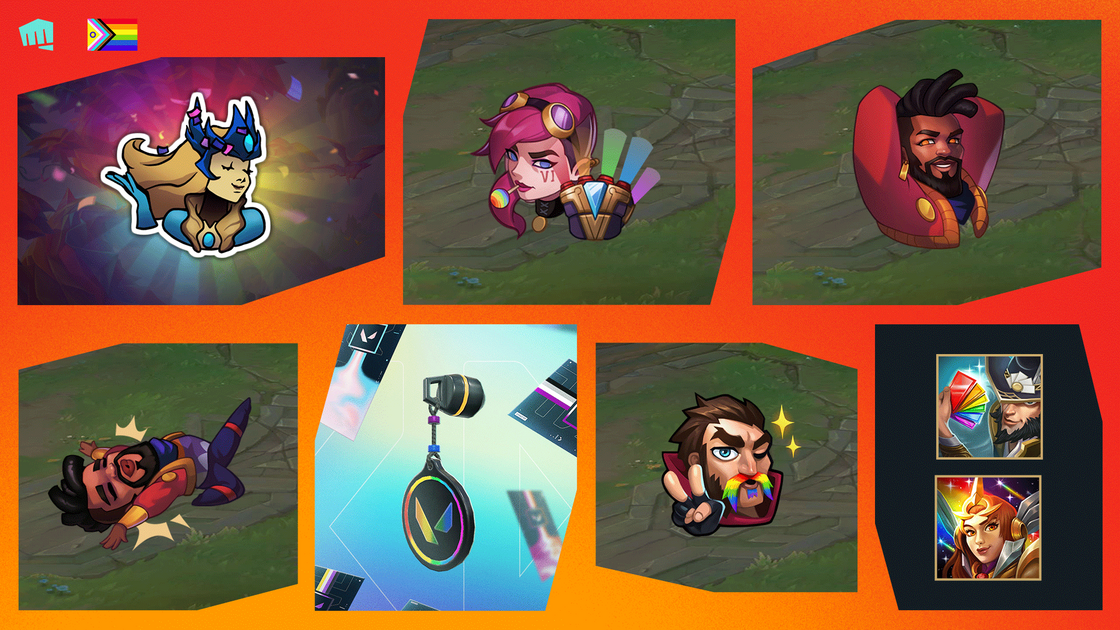 Stand together and celebrate🏳️‍🌈✨🎨 by @arteapotstudio

"I created my first League of Legends art in 2013 when Jinx was released because she looked fun. But it was Illaoi who really captured my heart and I began diving into League as a game." 🏳️‍🌈✨ pic.twitter.com/W6ONAYWUoU

— Riot Games (@riotgames) June 2, 2023
Matching Donations In Hopes of Pie
We're proud to always match Rioters' donations to the charitable causes that matter most to them through our donation matching program that every Rioter is eligible for. This Pride Riot matched and doubled all donations to approved LGBTQIA+ charities. As a further incentive to donate, Jeremy Lee, the Executive Producer of League of Legends and executive sponsor of Rainbow Rioters North America, our Rioter Inclusion Group for LGBTQIA+ Rioters, decided to add a few goals of his own when donation milestones were hit.
At the first milestone, he created and served a unique drink with our baristas in our on-campus coffee shop Bilgewater Brew.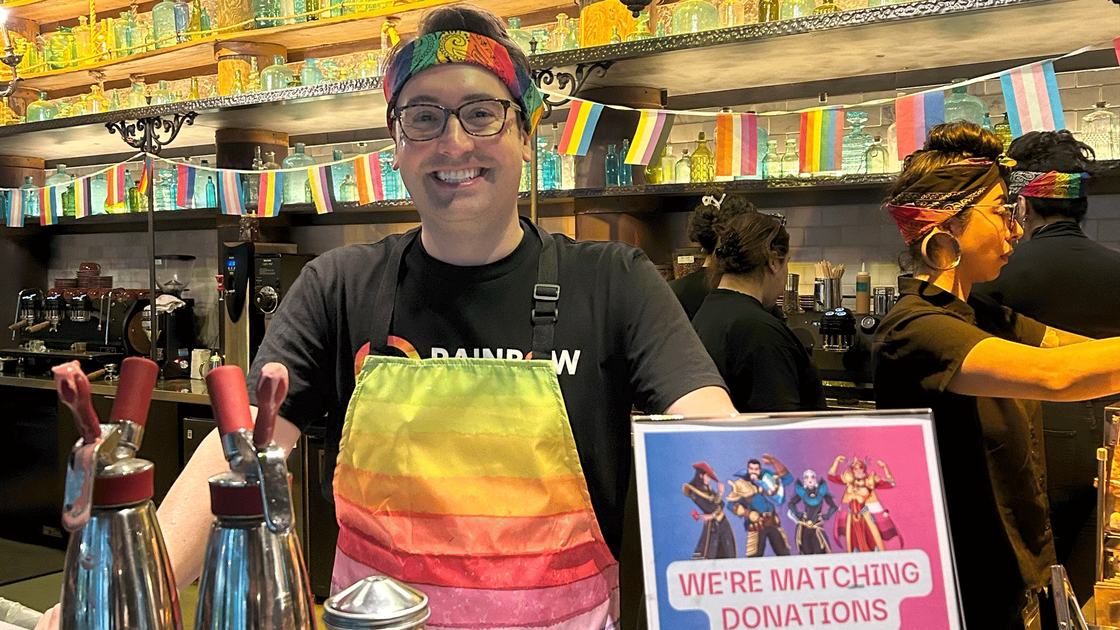 At the second milestone, he was tasked with drawing, impersonating, or answering trivia about League of Legends Champions with the threat of Banana Cream Pie hurtling directly toward his face if he made a mistake. While he did pretty well, he wasn't able to escape un-pied. Have you ever tried to draw Viego's sword? Turns out that thing has a lot of handles on it.
And for the final milestone, Jeremy's office-renowned baking skills were put to the test as he attempted to recreate some Poro cupcakes made by a player. Pro tip: shredded coconut does a surprisingly good job of mimicking Poro fur.
Mexico City Goes All Out
Rioters in Mexico City celebrate pride by commissioning 17 illustrations with 6 LGBTQIA+ creators who are always sharing their love for our games through their art.
They also invited LATAM content creators, streamers, and cosplayers Molly and Shema to host a special edition of our video patch notes to talk about the in-game pride celebration and share their personal stories about being part of the LGBTQIA+ community.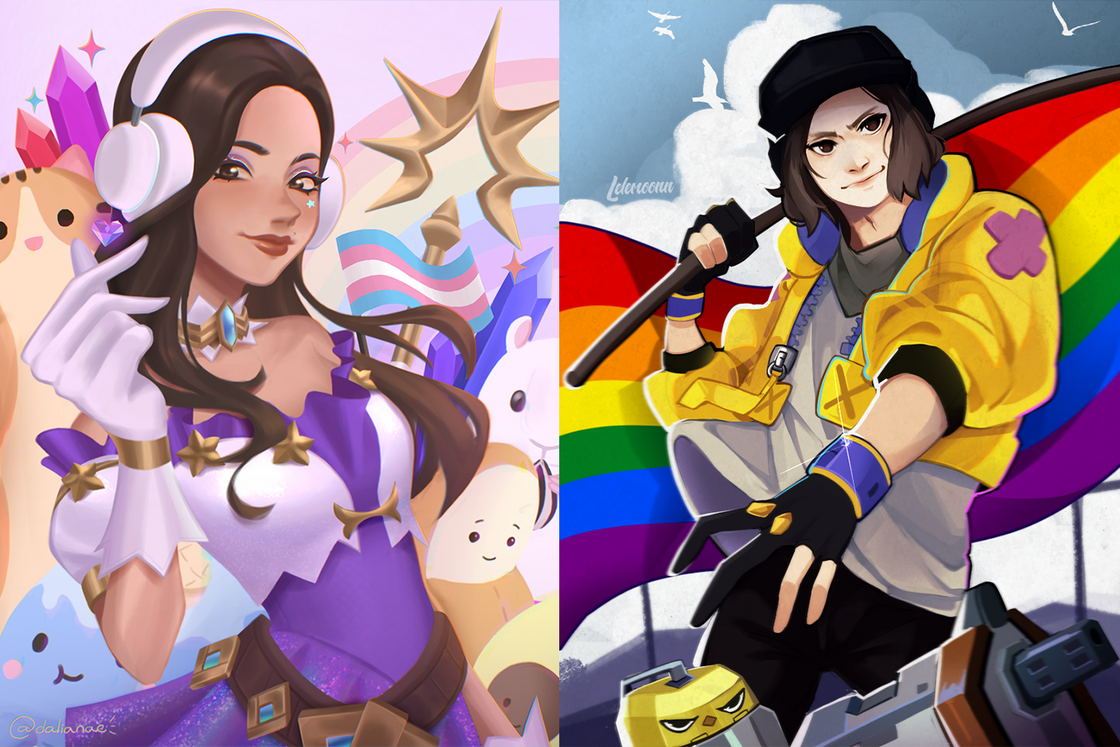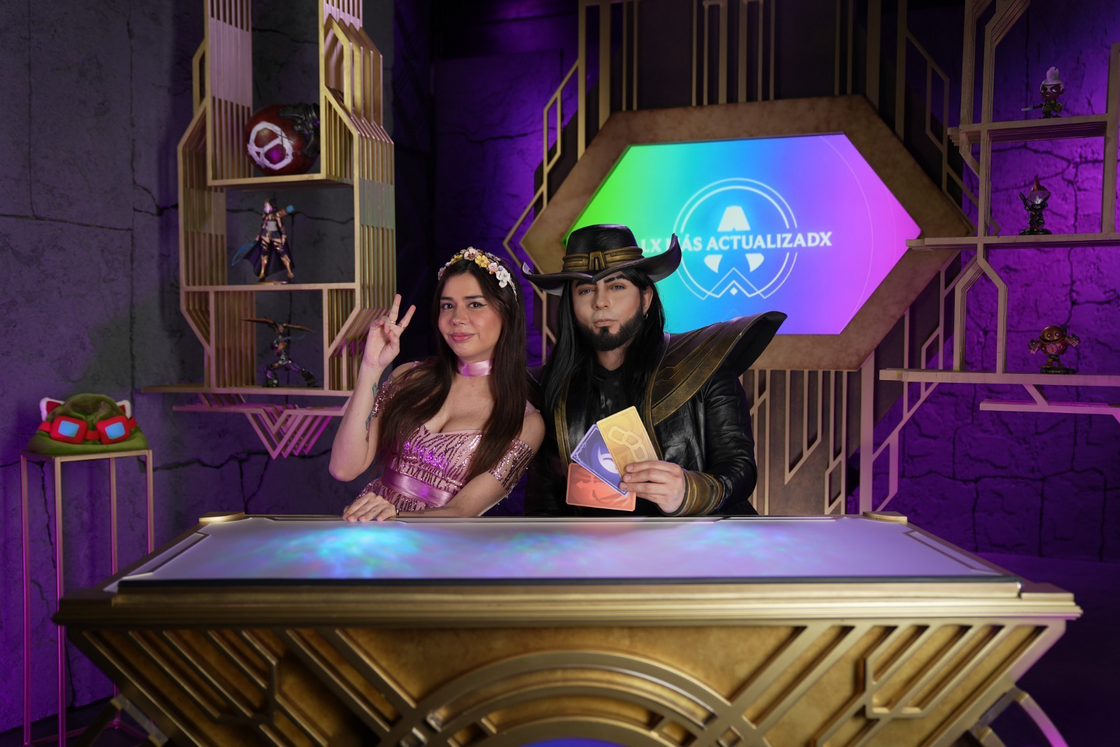 Bringing Pride to Esports Stages
CBLoL Pride at the Ignis Cup
Brazil always knows how to show out for Pride. This year, for the grand final of the Ignis Cup, Brazil's all-women League of Legends tournament, rainbows lit up the CBLoL stage while fans celebrated alongside us with some awesome cosplays and even went home with some rainbow-colored League of Legends swag.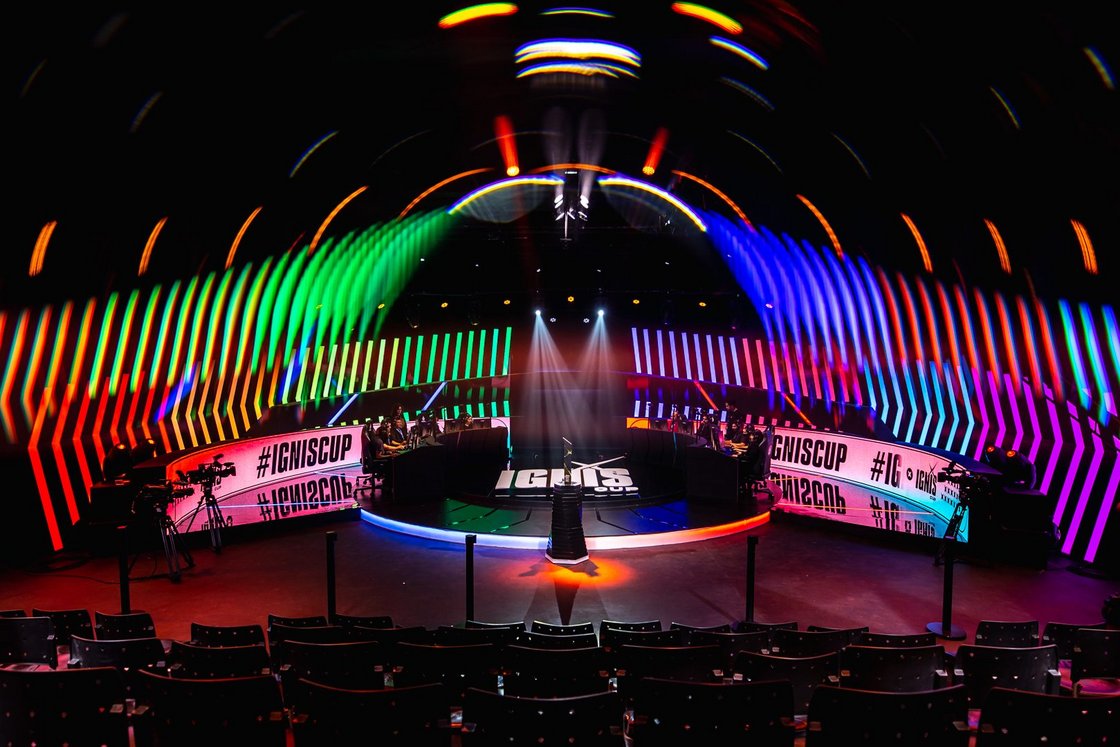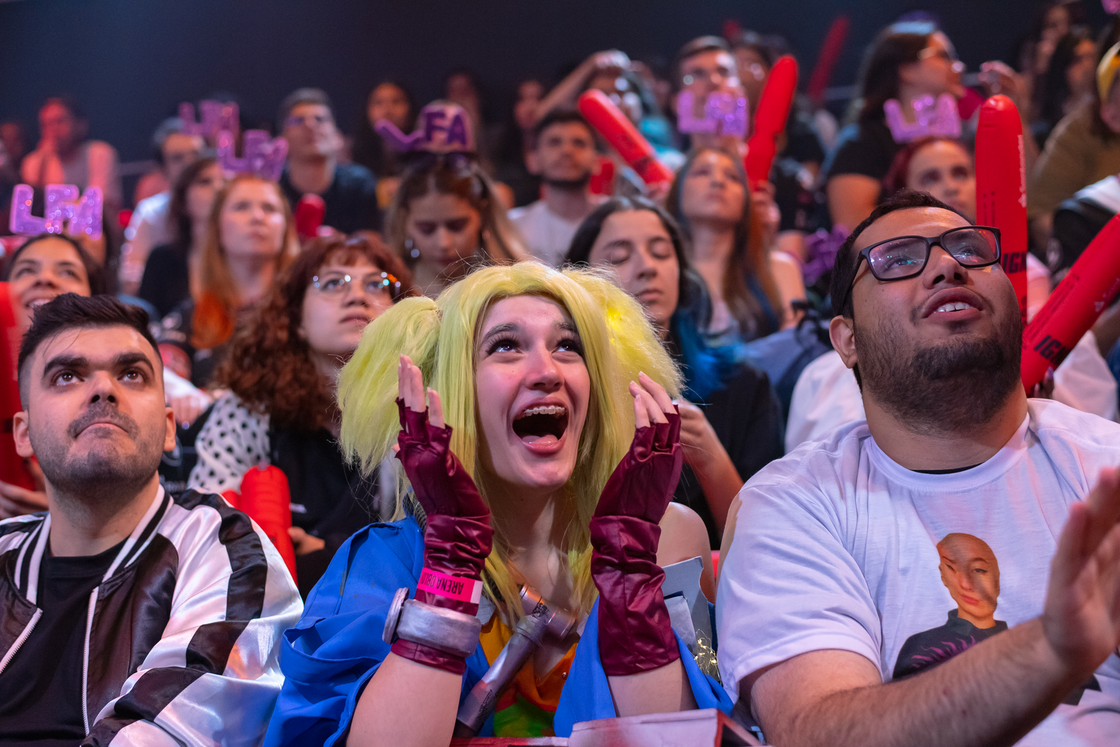 LCS Pride Night
On June 30th, the LCS held a Pride-themed broadcast and after-party at the Riot Games Arena in Los Angeles. The team partnered with local organizations like Queer Women in Esports which are dedicated to educating people and fighting for LGBTQIA+ communities.
There was also a food truck owned and operated by an LGBTQIA+ chef, a tie-dye station leading to plenty of rainbows on shirts, and a bunch of the LCS teams brought their Pride to unique booths.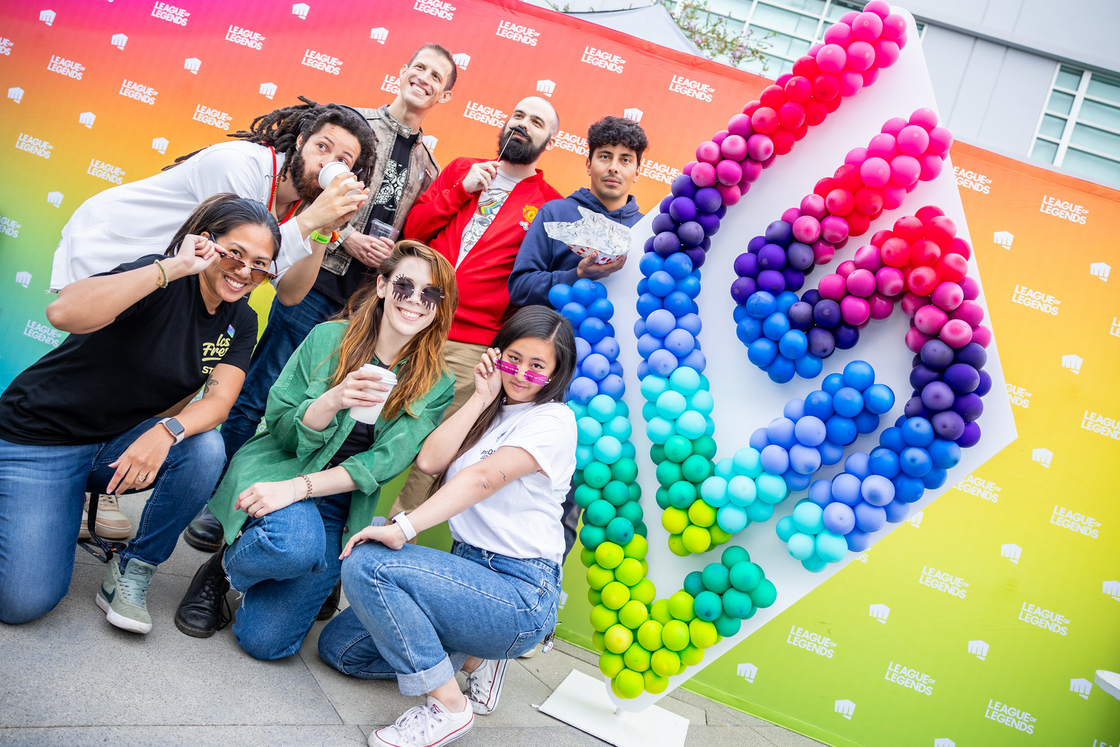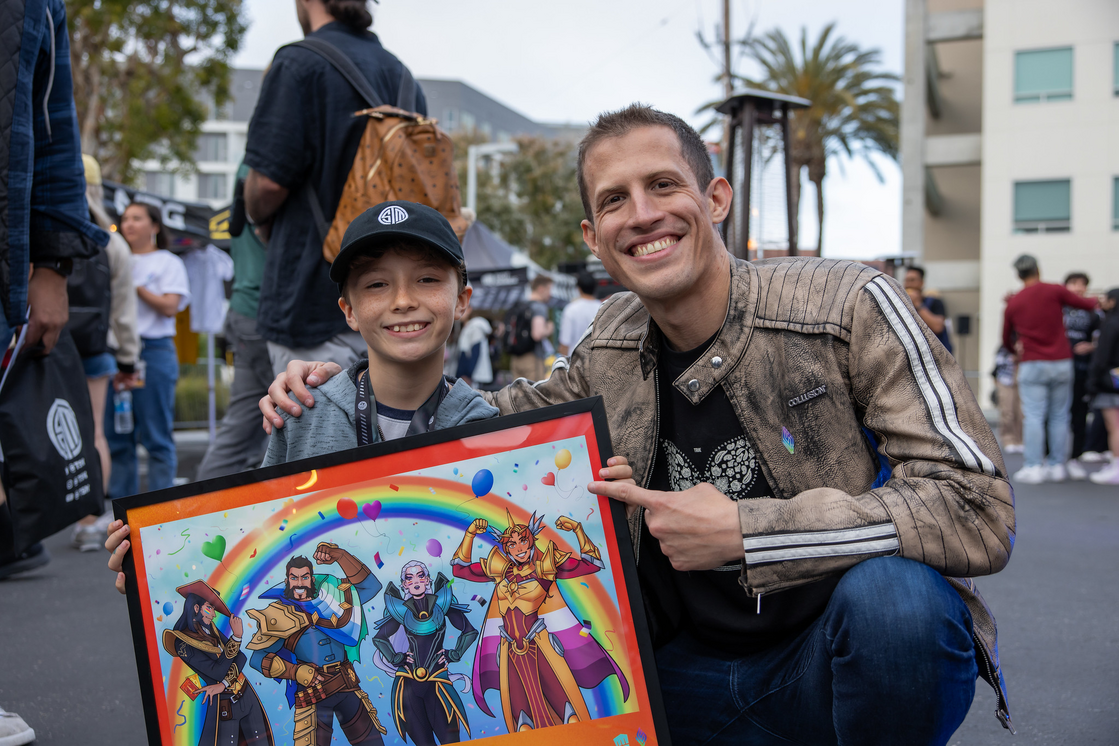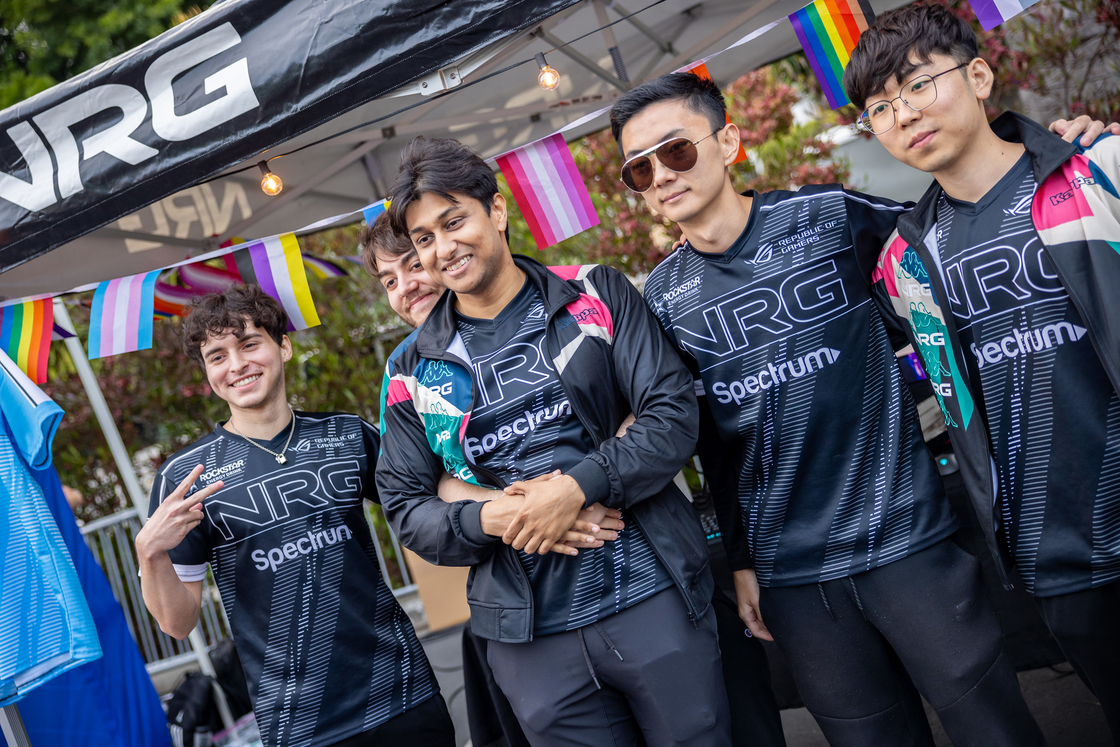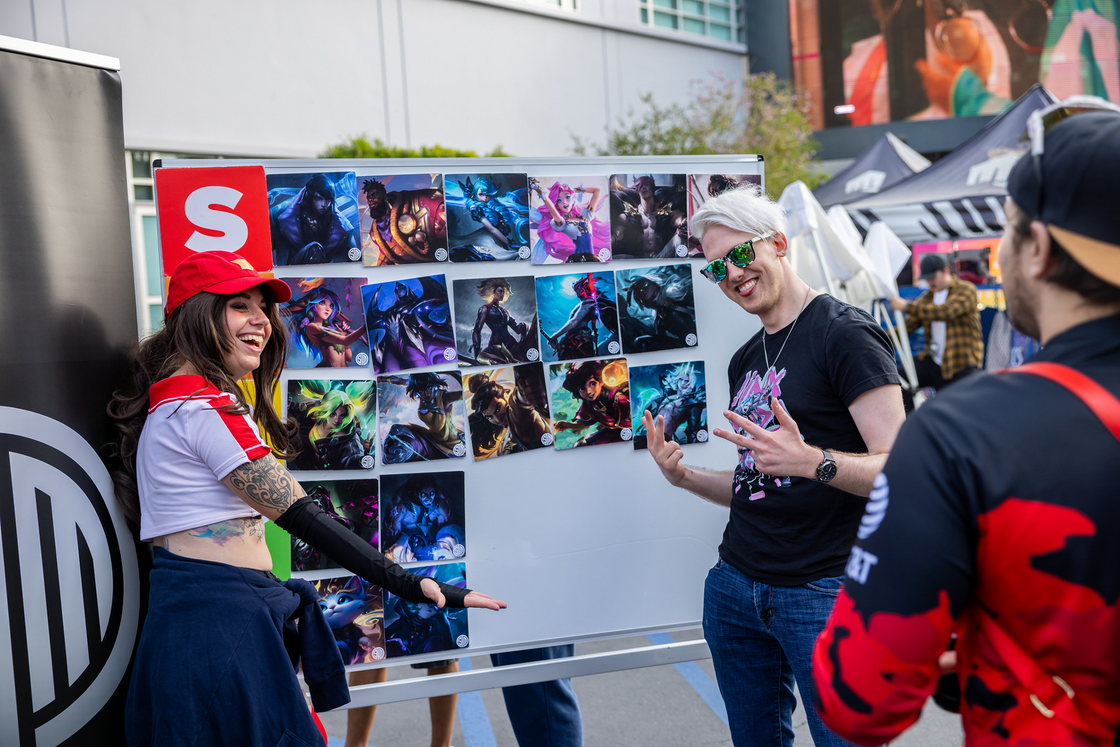 LEC Celebrations
You may have noticed that the LEC shared in the festivities. Updated Rainbow LEC signage was displayed throughout the events, in addition to during and after commercial breaks throughout the month of June.
All fans who attended events in person received free LEC Pride Pins and were invited to celebrate in their choice of apparel, as well!


Pride in Singapore
Every year Rainbow Rioters takes center stage for Pride. While RIGs have always been open to anyone in the company, our Global D&I team launched an APAC Rainbow Rioters RIG earlier this year to bring conversations and community closer to home for LGBTQIA+ Rioters based in the region.
This year Rainbow Rioters in Singapore and Sydney got together to celebrate Pride with some delicious-looking cupcakes and plenty of rainbow flags.


And so much more
That's just a sampling of everything that happened during Pride at Riot. There were movie nights, pride-themed trivia, decorations throughout offices across the world, and so much more. It was a Pride to remember and we can't wait for next year's celebration.