Now that Piltover's elite have wrapped up the Progress Day celebration, it's time for the undercity to come out to play. Piltover might not see it, but the undercity is just as vibrant as topside in its own unique way. You're about to see it first hand.
Welcome to Undercity Nights!
With two acts of Arcane out now, the finale is coming up quicker than a Firelight's hoverboard. While you wait, we'll have new content, more events, and plenty of shimmer-infused surprises from November 14-20. The week of Undercity Nights culminates in a two-day live broadcast, community celebration that brings the undercity to life on November 19 and 20, with Arcane's Act 3 midnight (PT) release as the marquee event.
New Game Content This Week
In League, Preseason 2022 comes to the Rift with the debut of new items, an Inspiration Keystone, Objective Bounties, and Hextech and Chemtech Drakes. And don't forget you can earn Arcane Vi by playing three games or winning one!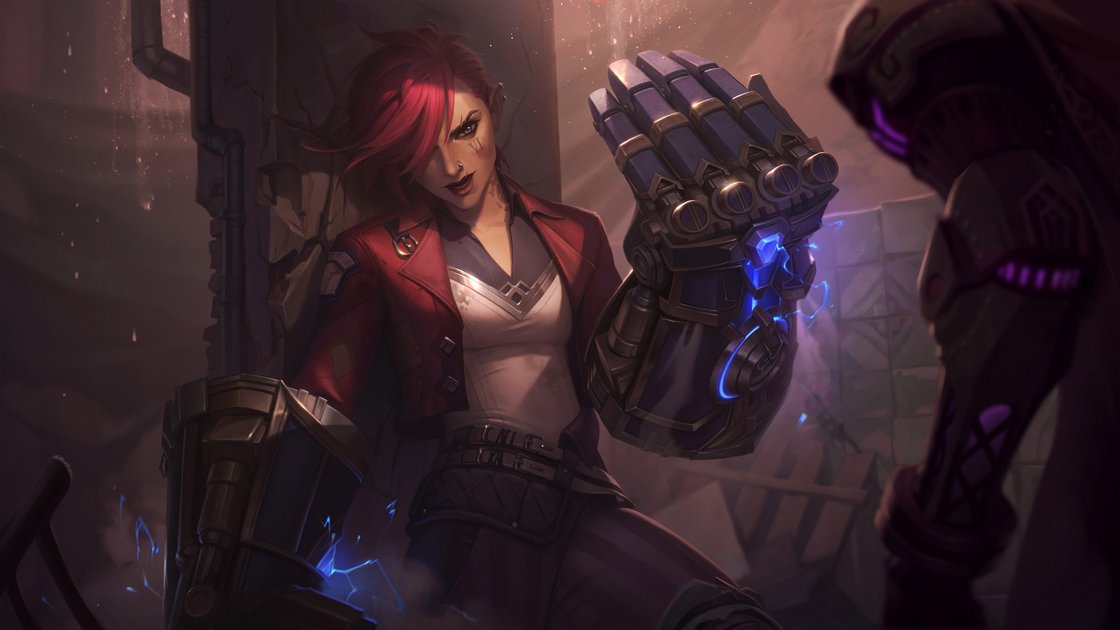 VALORANT's newest Agent finally makes his appearance on November 16. If Chamber wasn't already intimidatingly-handsome enough, his tattoos literally turn into guns. HIS TATTOOS TURN INTO GUNS. Learn more about Chamber and his abilities here.
Over in TFT, the meta for Set 6 is settling a bit and all the Chemtech synergies are perfect to get you into the mood for Undercity Nights. On November 17 we're introducing Double Up, a new game mode where you can play with a buddy and share the experience of rerolling all your gold in search of that crucial Viktor to lock in your comp.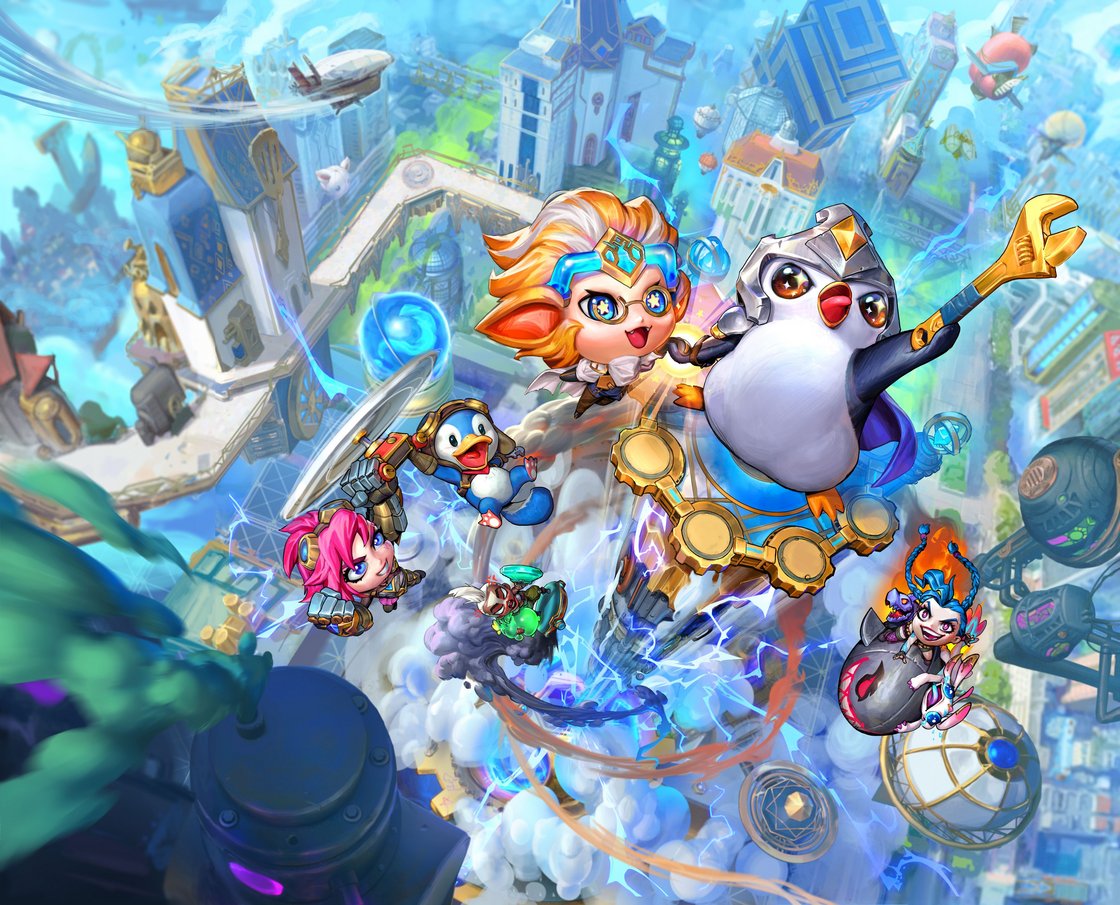 The power of Hextech was so strong it also spread across the gaming world as Fortnite, PUBG MOBILE, and Among Us saw an injection of Arcane energy. Make sure to check out these games and see how Arcane shows up across the universe.
And finally, the World of RiotX Arcane has evolved one last time. There are more conversations, minigames, and, of course, rewards for you to explore as you delve deeper into the experience during Undercity Nights. Make sure you find all the rewards before November 30!
League of Legends: Arcane Ward

Teamfight Tactics: Zaun City Rooftop Arena

Legends of Runeterra: Hold the Applause Icon

VALORANT: Fishbones Spray
Undercity Nights Comes to Life
The second phase of Undercity Nights will show you how the undercity gets down with a two-day broadcast, featuring live competition and more. Both days of the broadcast will be co-streamable to all content creators and watchable on Twitch and YouTube. And if you want another chance at earning the Twitch Drops from Arcane's Premiere, you can during this broadcast. For more details on how to earn Twitch Drops, read this Player Support article!
Secret Cinema's live Arcane experience is kicking off the Undercity Nights broadcast on November 19. Content creators from around the world will join a chembaron faction and wrestle for control of the all-important shimmer supply in an original Arcane storyline. Interested in experiencing it yourself? Players in the Los Angeles area are welcome to attend Secret Cinema's immersive experience in person starting November 21. Grab your tickets to the undercity right here.
In the undercity, only the strong survive. Competition isn't just a specialized hobby in The Lanes, it's a way of life. So if you aren't good at something, you better get good quick. In that spirit, we're holding the Riot Gauntlet.
On November 20, streamers and Rioters will battle head-to-head in the final stages of the Riot Gauntlet. Competitors will play a full slate of Riot's games to answer once and for all the question nobody was really asking: Who's better, streamers or devs? We'll settle it live on Twitch and YouTube during Undercity Nights. The winners will get to donate their share of $100,000 from Riot to the global charity of their choice!
During the show, you'll go behind the scenes and have some of your questions answered by the creators of Arcane and your favorite games.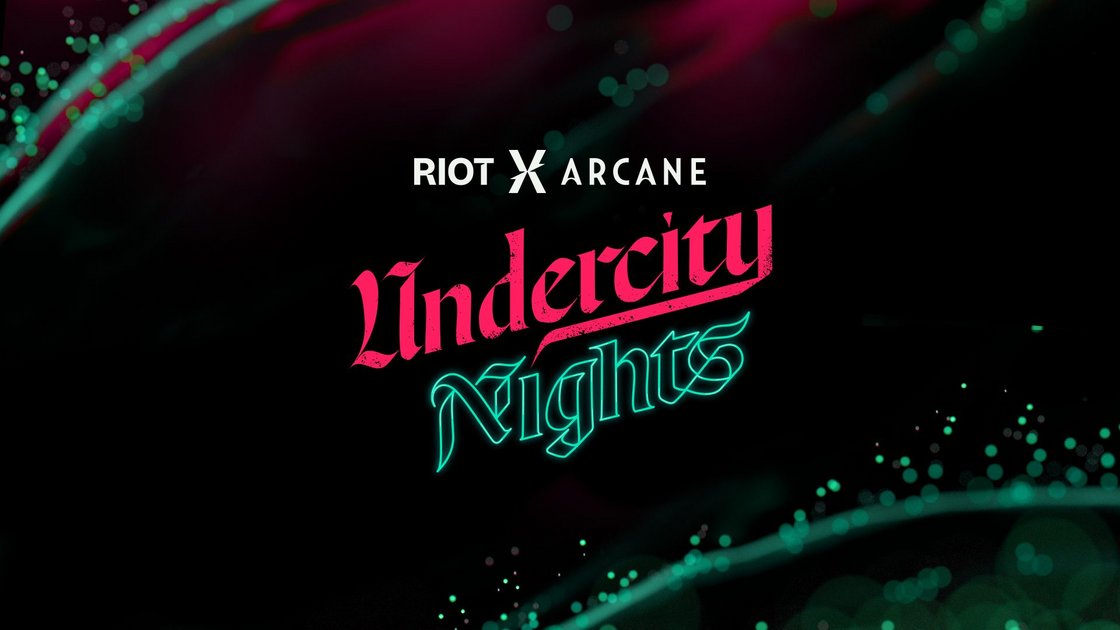 RiotX Arcane is almost coming to a close, and celebrating with all of you over the last few weeks has been more magical than we ever imagined. Your passion continues to inspire us and we hope the finale of Arcane is everything you've been waiting for and more.