Art Education Video Series
SO YOU WANNA MAKE GAMES??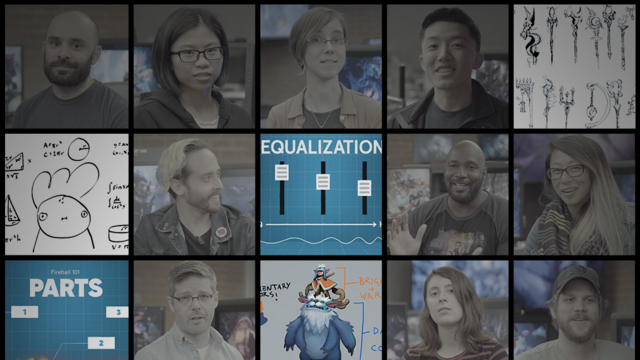 What are these videos?
Are you interested in working in video game art? Already work in the field and need a good way to explain what it is you do? Then good news! This video series is for you!
So You Wanna Make Games?? is an attempt at demystifying game development's art pipeline. We don't capture everything—and a lot of processes, methods, and philosophies vary across game teams—but we hope this content serves as a starting point for those beginning their journey into art and game development!
In this 10-part series, we discuss many of the sub-disciplines that make up a game team's art pipeline, boil down the high level philosophies behind each of these sub-disciplines, and share some words of advice from artists in the field. Alongside some of the videos, we've shared a few relevant resources for anyone eager to dig in.
With all things in life, you must start at the beginning. And so on this journey, we'll start with the foundations of game art.