February is Black History Month in the US. Each year, Riot Noir, our Rioter Inclusion Group (RIG) for Black Rioters, goes all out to celebrate Black culture at Riot and this year was no different. By featuring Black voices and stories, we spent Black History Month cultivating community within Riot and with Black professionals around the tech world.
The theme Riot Noir set for Black History Month 2023 was Telling Our Stories: Amplifying Black Voices in Gaming. That theme took on a variety of forms throughout the month including networking events, videos, and educational panels. Here's a look at everything that happened at Riot for BHM this year.
Riot Noir Kick-Off Event
The month started with a proper kick-off. Featuring music from Rioter Seth Smith, food, music, and plenty of games, this was an event for Riot Noir members to come together on the main Riot campus and celebrate the start of the month.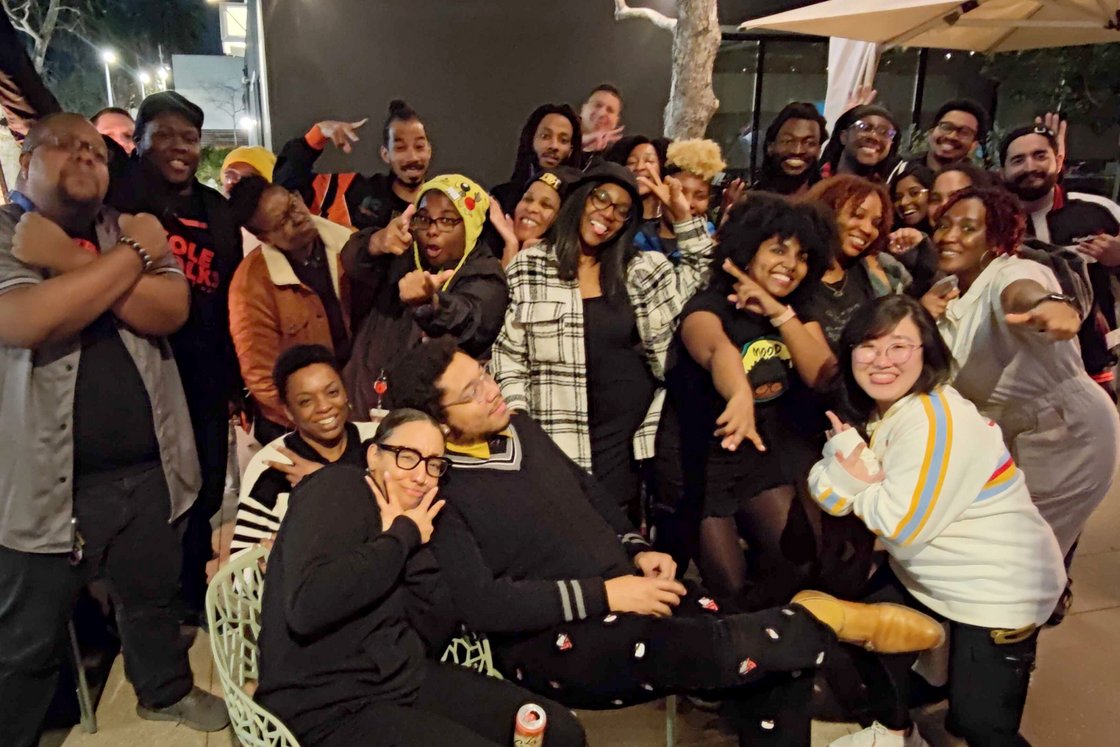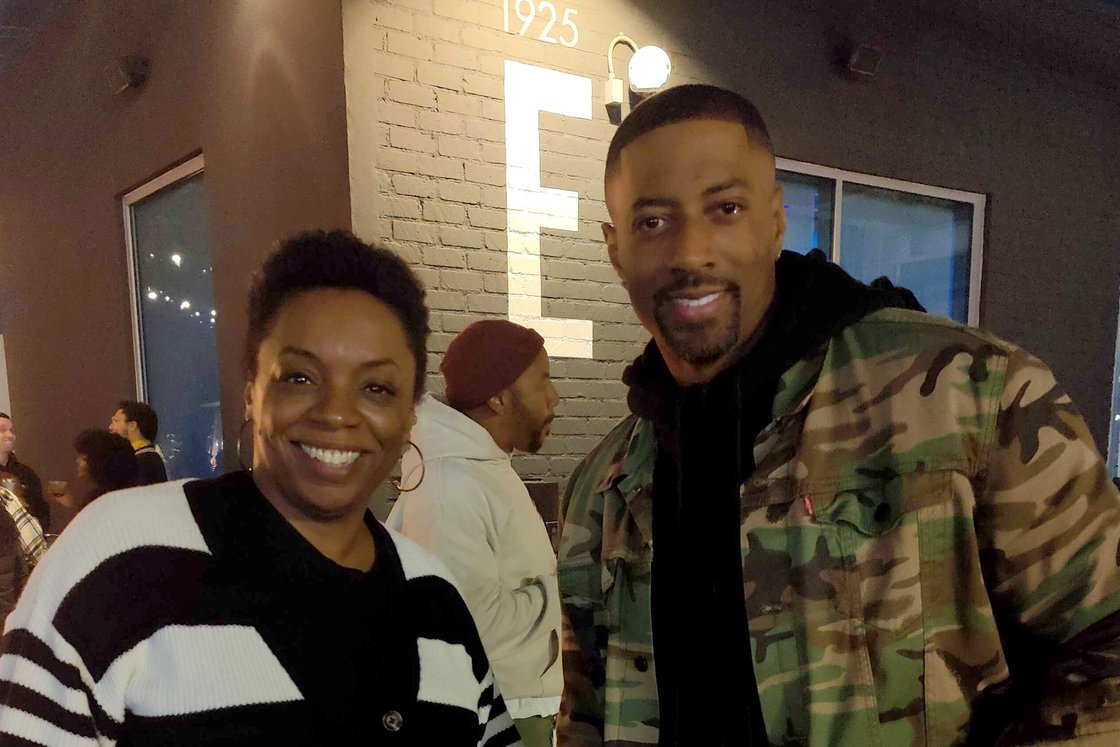 USC Black Student Assembly Career Fair
Students are the future of Riot and gaming at large. If we're going to create more opportunities for Black leaders in the gaming industry, we have to meet students where they are. Members of Riot Noir joined our University Programs team to head over to the USC campus where they networked with Black students, shared their experiences and gaming industry knowledge, and handed out some Riot swag.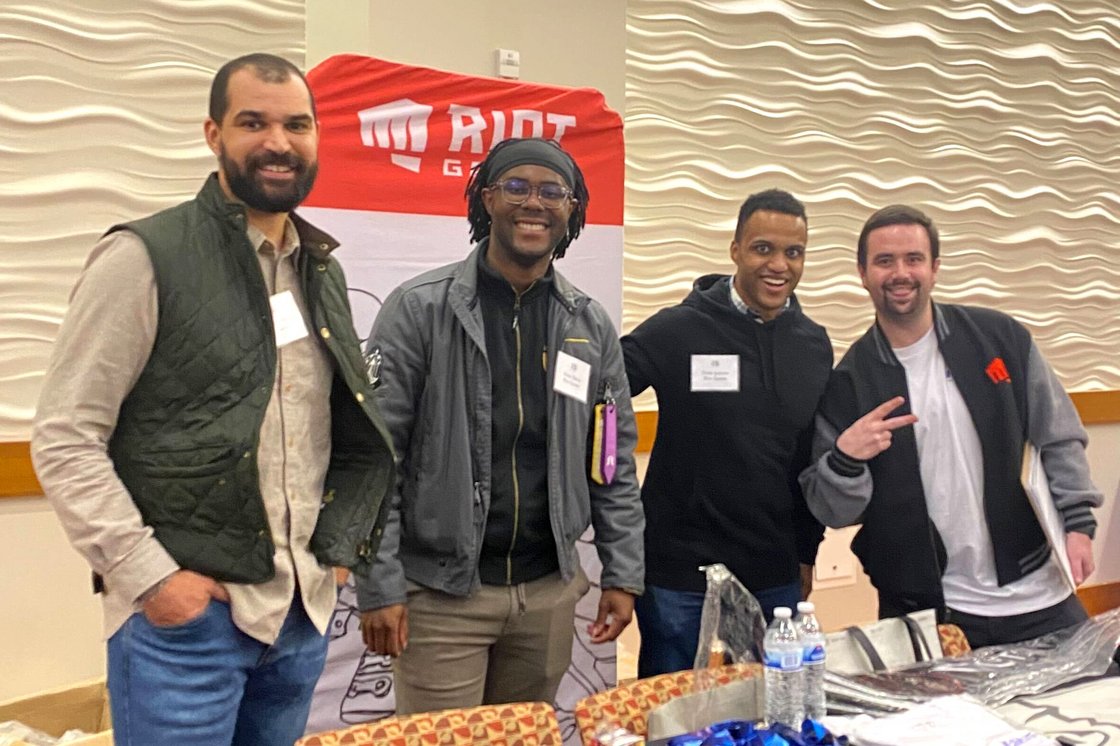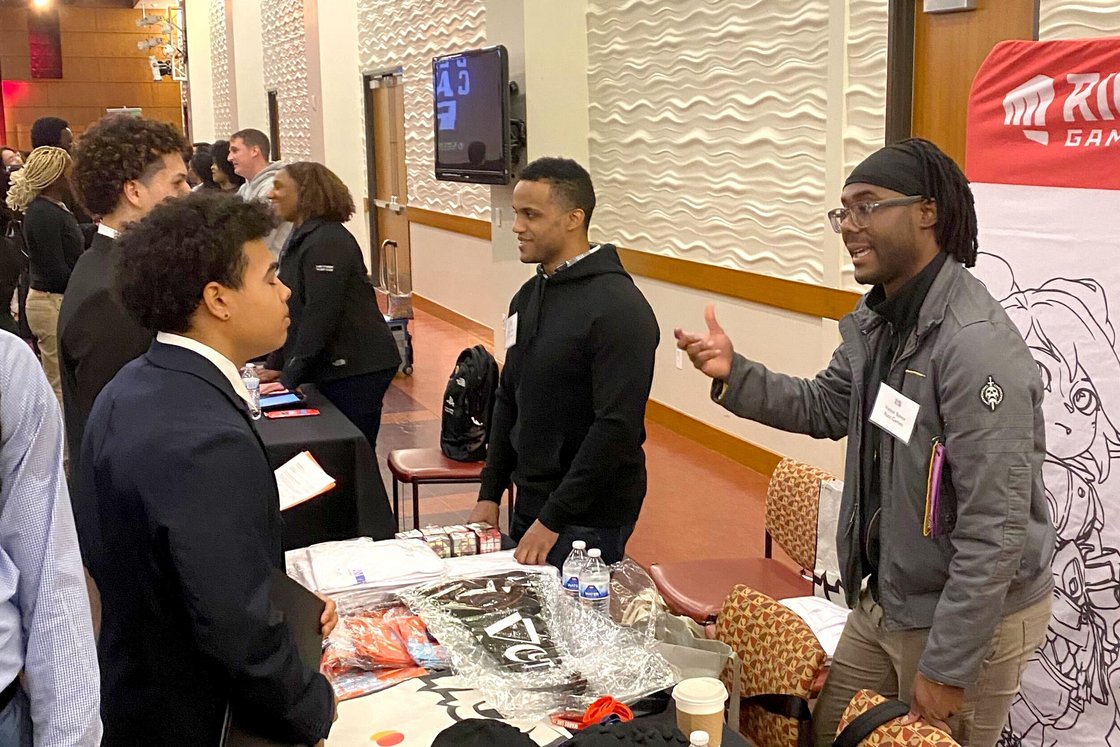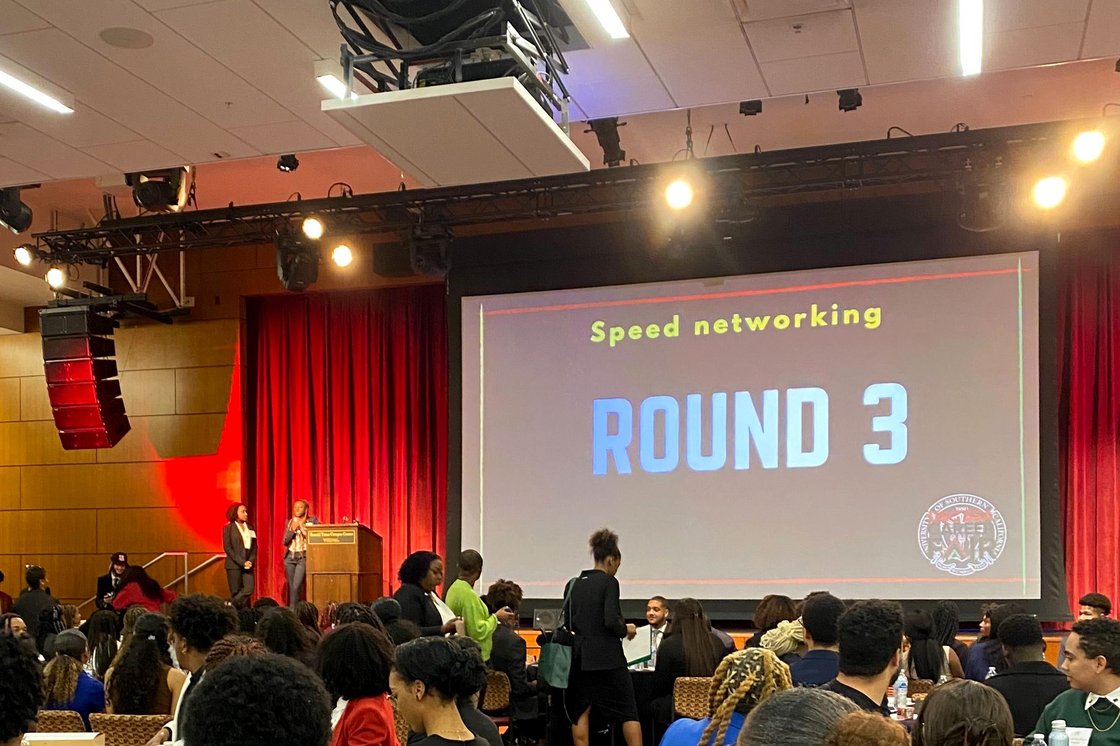 Industry Brunch @ the SoLa Tech Center
The SoLa Technology and Entrepreneurship Center Powered by Riot Games held its grand opening in 2022. The center provides free technology education to the South Los Angeles community. Over a thousand students from young kids just starting grade school to teenagers leading programs within the center will be able to experience and learn in the Tech Center every year.
Funded partly by a $2.25M donation from Riot Games, the Tech Center is part of our commitment to creating more opportunities for Black and brown students to enter the gaming world.
In addition to having a space to learn for students, SoLa also represents a meeting ground for the Black professionals who currently make up the gaming industry and provide role models for the next generation of Black leaders in tech.
Riot Noir invited over 150 Black professionals to the center from companies like Netflix, TikTok, Naughty Dog, EA, and Meta to network, explore the Tech Center, and help grow the community of Black people in their respective fields.
Black History Month on Riot's Campus
At our Los Angeles headquarters, music spanning generations and genres, all cultivated by Riot Noir members, played out of the speakers across campus all month long. From Aretha Franklin to Anderson Paak to Beyonce, the music for Black History Month was a celebration of over a century of Black artists.
The chefs at NOMs, our on-campus cafe, also went to work creating some special menus to celebrate Black History Month with every dish named after a Black character in one of our games.
First up was the soul food menu which featured Ekko's Shrimp and Parallel Convergence Grits, Phoenix's Flaming Mac and Cheese, and Pyke's Bilgewater Fried Catfish.
Soul food reflects the important history of Black and African-American people in the US.

The team at NOMs on our LAX campus created a special #BlackHistoryMonth menu:

✅Ekko's Shrimp & Parallel Convergence Grits
✅Bilgewater Fried Catfish
✅ Phoenix's Flaming Mac & Cheese pic.twitter.com/c8KefCUzqX

— Life @ Riot (@LifeAtRiot) February 8, 2023
Following the soul food menu, the team created an African Diaspora-themed menu. Included offerings were inspired by Morocco, Ethiopia, Nigeria, and other locations spanning the continent which boast amazing cuisines.
This menu included things like Lucian's Lightslinger Awaze Beef Tibs with Injera, K'Sante's Ntofo Shaped Meat Pies, and Astra's Nebula Smoked and Braised Goat with Jollof Rice. NOMs deserves all the compliments in the world for both of these menus as Rioters came together to enjoy both delicious lunches.
Amplifying Black Voices
The theme of the month was all about sharing the stories of Black Rioters. Through articles, videos, and panels, the month featured stories from Riot Noir members who each spoke about how Black culture and identity filter into the work we do every day.
On our "Get to Know" series, Teamfight Tactics Visual Design Artist Kenneshia "Squeaky" Cox talked about why she loves working in gaming, the importance of creating more representation in games, and her favorite games and albums.
Michael White, also a Visual Design Artist, talked about his favorite Tekken characters, the wide world of gaming, and what music he listens to while he's working on his art.
League of Legends Product Manager Austin Taylor talked about his love for Monster Hunter, what excites him about working at Riot, and his desert island necessities.
We also talked with Nicole Redd-McIntosh, our Executive Pastry Chef, about the unique desserts she made for NOM's special Black History Month menus. She shared her history with these desserts and why sweet potato pie and peach cobbler remind her of her family.
To end the month, we held a Riot-wide guest panel titled "Amplifying Voices with Representation in Games." This one-hour panel was a showcase of Riot's in-game diversity efforts and a conversation on representation in gaming that both celebrated our accomplishments and acknowledged the work that still lies ahead.
Looking Forward to 2023
Celebrating Black voices at Riot is not a one-month-a-year kind of thing. We are focused on expanding opportunities all year long by attending events like Afrotech, investing in places like the SoLa Technology and Entrepreneurship Center, partnering with groups like Cxmmunity to help open more opportunities in the esports and gaming industries for underrepresented minorities, and looking for opportunities to invest in Black game developers through the Underrepresented Founders Fund.
Black History Month is an important time to bring communities together and share the Black experience in games. It's also a time for Riot Noir to take center stage to tell the stories that are meaningful to them with the goal of creating more opportunities for Black professionals in the tech and gaming world.