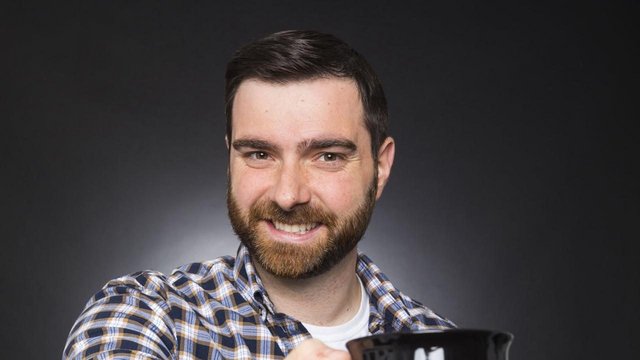 "Embrace your nerdiness and broadcast it to the extent you're comfortable."
I knew early on that games meant more to me than they did to the average person. I played sports and socialized, but I always considered those hobbies, while games were a bigger part of my life than that. Playing games reached me in a way that nothing else quite could. My mom would often challenge me to put down the games and pick up a book, to which I replied, "Final Fantasy has a ton of text."
So many of my early memories are about gaming. I dropped my controller in shock when Aeris died—spoiler alert. I frantically scrambled my Overlords and Mutalisks to look for the offending Ghost after hearing the dreaded "nuclear launch detected." I felt the agony of failure when my brother took two out of three on Final Destination, no items (Fox was stupid OP). And carefully crept across creaky floorboards while sneaking downstairs to settle things on Rainbow Road.
The games industry always made the list of where I wanted to work, but I honestly never considered it a real option because I wasn't an engineer, game designer, or artist. It felt like it was one of those industries where you "need experience to get in" (of which I had none).
The moment I knew working in games was my destiny actually came AFTER I arrived at Riot. I was finishing one of my first internal events—our hackathon, Thunderdome, a creative bonanza in which we get 48 hours to make whatever we want. I had recently moved here from a 12-person finance company in New York. The whole event was an out-of-body experience—like, wow, I'm surrounded by these incredibly talented folks that are working on the things that have called to me since I was old enough to hold a controller. I'm home.
"Apply rigorously, and if you don't get it, fail gracefully, seek feedback, and learn."
I love working in video games because somewhere, someone is looking for that next bit of inspiration or rejuvenation, the next thing to get them through the tough week, the next scene to give them goosebumps. And if I can support getting that to players, that's what I'm going to put all my energy into doing.