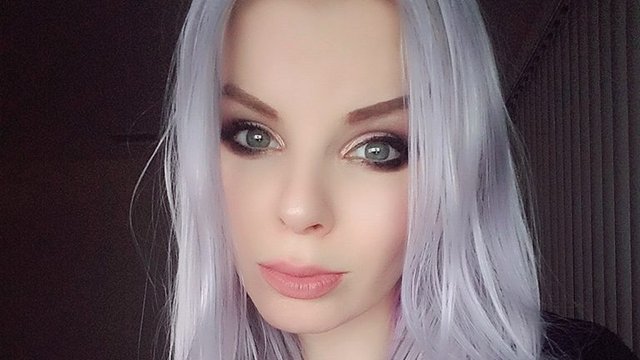 How'd you become a game artist?
My first job was doing 3D illustrations for video game and toy box art, advertisement campaigns, posters, and whatnot. But games were always my passion, and I knew that's where I wanted to end up.
I left that job to focus full-time on creating stylized 3D characters, making sure to upload each piece to my online portfolio and social media. A recruiter from Blizzard contacted me after seeing my work on Polycount, commented that it looked similar to World of Warcraft's hand-painted models, and showed the art team. They were impressed and after interviewing for a few months I started my first day at Blizzard.
In my spare time I made League models and posted them to online art communities. I published a Marauder Soraka model on my ArtStation because she's my favorite champ and I love the aggressive style of that skin line. A Rioter—who I now work with—saw it on Twitter and messaged me about showing it to the art team.
I'm really happy that I was able to land both jobs after posting my work online. It made me realize how important both that and marketing yourself are to breaking into the industry.
Why 3D Art?
Everyone says this, but I've always loved art. I'm a huge anime fan, so I really wanted to be a manga artist, but my college didn't have a manga/anime art track. That's when I was introduced to concept art.
I was building a concept portfolio, but it was harder than I imagined. I always thought concept was about rendering beautiful images, but it was much more design-focused. I spent a lot of my time creating designs that fulfilled specific needs. It required an in-depth knowledge of shape language, form, color, and overall aesthetics.
As I got closer to graduation I decided to take the mandatory 3D character art class and was introduced to ZBrush. It. Was. Amazing. I learned so much in the class that I decided to completely switch my focus and ended up staying an extra year so I could redo my portfolio. I've never regretted the decision.
What advice do you have for anyone interested in a career in art?
Study what you're passionate about. Students are discouraged from focusing primarily on character illustration because it's easier to get a job in games doing environment or 3D prop art. But it's your career, your portfolio, your life. Take advice from others, but if you work hard enough you can accomplish anything you want.
When you're in school don't just aspire to be the best in your class. I found it really helpful to compare my work to artists who were already in the industry. It can set a high bar for yourself, but you'll be so much better for it in the long run.
Always keep creating! Studios rarely train you from the ground up. You'll have a much easier time landing a job and transitioning into the role when you created art in that game studio's style before you even got there. For example, if you want to work on League you should have some art in that style in your portfolio. It shows you understand the style, shape language, mobile camera, and that you're prepared for the job.
And, of course, never stop trying. You'll fail. It happens. You might not pass the art test or the first round of interviews. But that's fine. Keep going. You can't improve as an artist without brushing with defeat.
Useful Resources:
Communities: Polycount, ArtStation, Ten Thousand Hours, Handpainter's Guild, BrushForge
Blogs: "Your Portfolio Repels Jobs" by Jon Jones
Programs: Zbrush. 3DS Max, Autodesk Maya
You can find Katia on Twitter or in deep discussions with her coworkers about Star Guardians and esports.